The Real Meaning Behind Taylor Swift's Run Featuring Ed Sheeran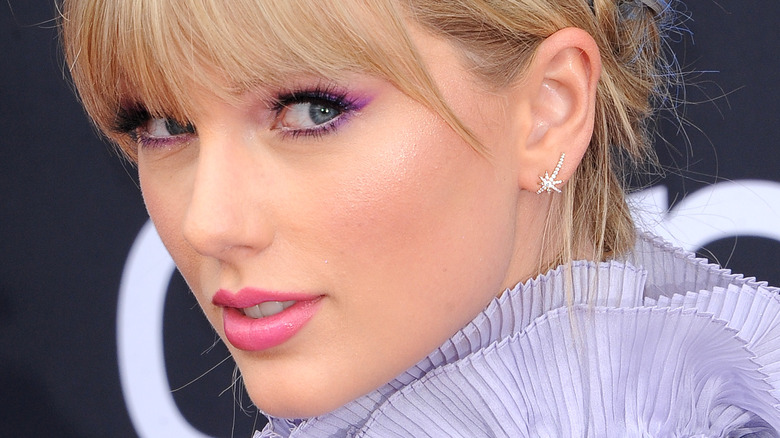 Tinseltown/Shutterstock
Taylor Swift and Ed Sheeran have an amazing relationship — both personally and professionally. Over the years, they've been Swift and Sheeran have been pillars of support for one another, with the two complimenting each other left and right. Now, the duo has once again come together to re-record music on Swift's "Red (Taylor's Version)" album.
"The next album I'll be releasing is my version of Red," she wrote via Instagram. "Musically and lyrically, 'Red' resembled a heartbroken person. It was all over the place, a fractured mosaic of feelings that somehow all fit together in the end. Happy, free, confused, lonely, devastated, euphoric, wild, and tortured by memories past." The Grammy winner also said she "went into the studio and experimented with different sounds and collaborators."
"This will be the first time you hear all 30 songs that were meant to go on 'Red'," Swift concluded her caption. As it turns out, one of the 30 tracks is a never-before-heard collaboration with Sheeran called "Run" — and it's one of the first songs they ever wrote together.
Run is the first song Taylor Swift and Ed Sheeran ever wrote together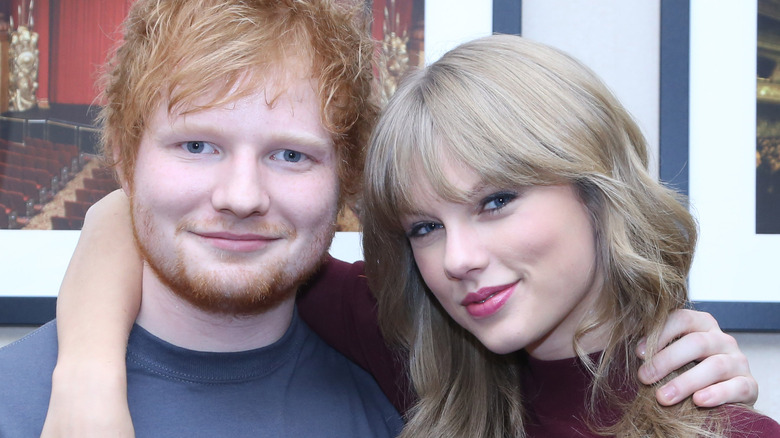 Anna Webber/Getty Images
Taylor Swift and Ed Sheeran have released three songs together over the years — the hit track "End Game," which appeared on the singer's 2017 album "Reputation," as well as the duets "Everything Has Changed" and "Run," which were both supposed to appear on "Red." According to Swift, "Run" is the first song she and Sheeran ever wrote together. "The first time we wrote, we sat in a hotel room in Arizona," she told Australia's NOVA FM. "We just kind of wrote and wrote and wrote and just like laughed and had the best time and became really close friends and then decided to write again a couple weeks later at my house in LA."
"Everything Has Changed" made the cut, but sadly, "Run" did not. Still, Sheeran remained hopeful, explaining during an interview on Capital FM, "'Run' has just been there for years and years, and I've never really wanted to nudge Taylor about it, because it's, you know, it's her song and her thing." Of course, he was thrilled when it reappeared on "Red (Taylor's Version)." Sheeran gushed, "It's really great. And I'm so happy it's seeing the light of day."
Now, what about those lyrics and the song's meaning? As it turns out, the song will feel familiar to many.
Run features references to many of Taylor Swift's other songs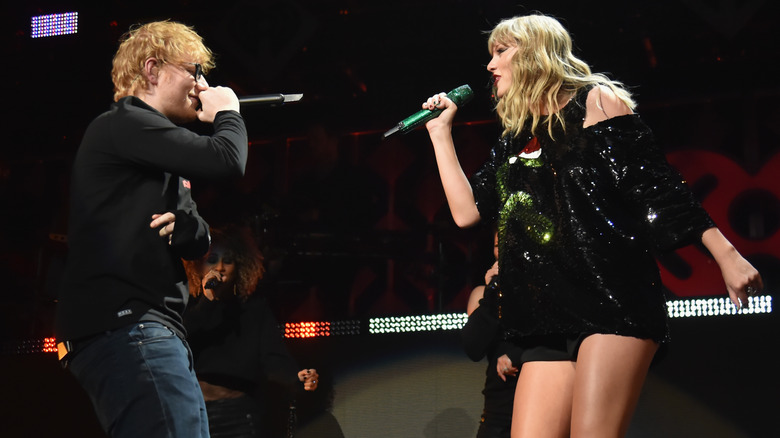 Kevin Mazur/Getty Images
Taylor Swift and Ed Sheeran's "Run" features lines like, per Genius, "Give me the keys, I'll bring the car back around/ We shouldn't be in this town," which are similar lyrics seen in a lot of the singer's other music. Due to Swift's history of high-profile romances, she often sings about running away to get away from the spotlight. In 2014's "Wildest Dreams," she sings: "He said, 'Let's get out of this town'/ Drive out of the city, away from the crowds."
There are many references to songs on "Red" as well, according to Genius, which seems to hint that the songs are all about the same person. For instance, in verse two, Swift sings that her lover "laugh[s] like a child" and "Begin Again" features the line, "And you throw your head back laughing like a little kid." The pop star also mentions "the note from the locket, you keep it in your pocket" which she also brings up in the track "Sad Beautiful Tragic." On it, Swift sings: "When you're a little too late I stood right by the tracks, your face in a locket."
Ultimately, "Run" seems to be another track from an album written by a "heartbroken person" trying to piece together a "mosaic of feelings."