La La Anthony Reveals Details About Her Heart Condition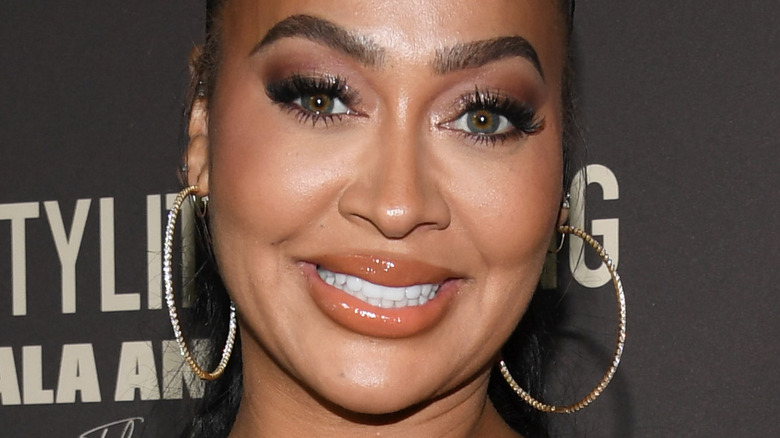 Jon Kopaloff/Getty Images
La La Anthony is opening up about a troubling heart condition she hid from the public for years, and hoping to shed some light on the importance of listening to your body.
In her new cover interview with SELF, La La looks back on her career and the moment she was told she'd reached her peak. Fans will remember the reality star first began on MTV"s "Total Request Live" as a video jockey (VJ for short). Becoming the face of MTV and VH1 in the early 2000s seemed promising for La La, who even shared her wedding to NBA player Carmelo Anthony via their reality TV series. "MTV, people would always say, is like a gift and a curse," revealed La La. "They would always say, 'Well, what happens to all the VJs afterward?' [We would be told] being on MTV is the peak. And I was like, 'Why is that?' So I always wanted to reinvent myself."
The celeb moved on from her MTV days by becoming an actor, but it was one moment on the set of the "Beverly Hills, 90210" reboot in 2019 that made La La realize she needed to prioritize her health. "I felt my heart racing all the time, but because it's all I ever really knew, I didn't even know that it was necessarily something wrong," admitted La La. "I just thought, Oh, you just feel your heart racing sometimes because you're working too much, you haven't slept, you're stressed." Doctors diagnosed the star with a heart condition that led La La to an emergency operating table.
La La Anthony was awake during emergency heart surgery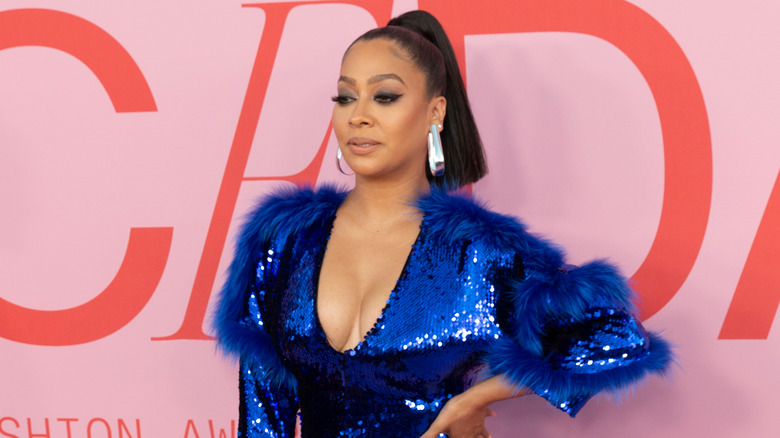 lev radin/Shutterstock
Back in 2019, doctors warned La La Anthony she had an increased heartbeat and would need to undergo an operation to fix it. The actor was hesitant, as she was filming in Vancouver at the time, and put off her health concerns until a later date. "Within a 24-hour period, they said, my heart was beating 30,000 extra beats more than the average person," she told SELF. "Your heart is a muscle. If a muscle is working so hard all the time, eventually the muscle will get weak and cause heart attack, stroke, death, whatever it is."
Two years later, with her health condition still on the backburner, the actor was rushed to the hospital in June after feeling light headed on Memorial Day. "I never felt anything like that before," La La said, revealing her son Kiyan was the one that convinced her to call an ambulance. La La was taken to the emergency room, where doctors spent two hours performing a life-threatening emergency heart procedure on her. "There were a lot of scary moments," including the star having to be awake for portions of the operation. "They would wake me up during the procedure and say, 'We're going to speed your heart up now... Just take deep breaths.'"
While La La looks back on the "terrifying experience" with gratitude, she's now using the experience to warn fans to prioritize their health. Speaking on "TODAY," the actor confirmed she's doing well post-surgery. "I feel great. I'm healthy. I'm ready to take over the world."