Who Is Taylor Lautner's Fiancee, Tay Dome?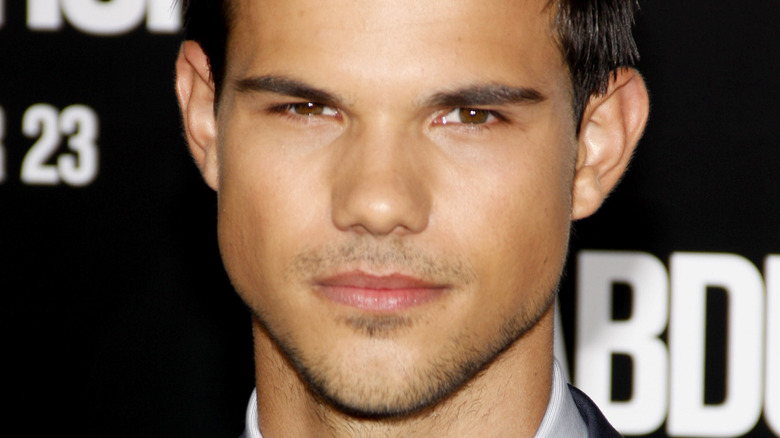 Tinseltown/Shutterstock
Amid all the chaos and conflict of the 2020s, it's tempting to long for the skinny jeans-clad days when the only thing covering your face was a brightly dyed emo fringe. But, while the past looks good through rose-tinted aviators, it's important to remember that the 2010s had its own problems. In fact, in the early part of the decade, there was one issue that divided the world: Team Edward or Team Jacob? While a definitive consensus was never reached, it appears that the latter club is finally closed: because Taylor Lautner is getting married!
The "Twilight" star recently announced his engagement to long-time partner, Tay Dome, in two super sweet Instagram pics. The post shows the happy couple in what can only be described as a rom-com set designer's wildest fantasy, complete with rose petals, candles, and Lautner looking dashing in a suit. Perhaps channeling his inner Carrie Bradshaw, the actor excitedly captioned the post, "And just like that, all of my wishes came true."
So, who exactly is Dome, the woman who stole Lautner's heart? 
Taylor Lautner's future wife has many passions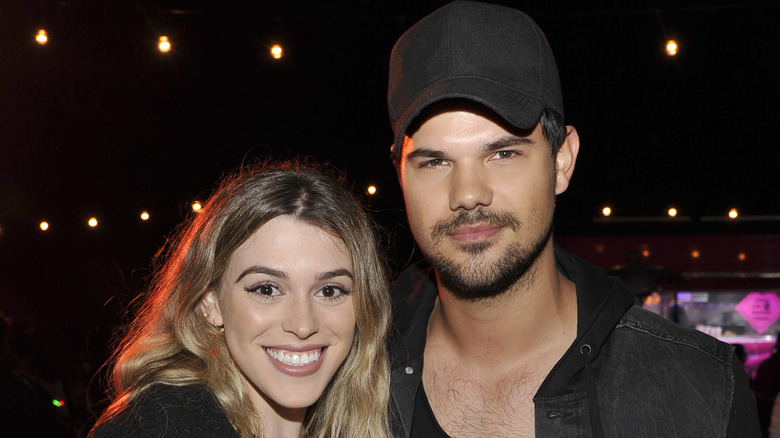 John Sciulli/Getty Images
Everyone has a type. If you were a teen during the "Twilight" era, chances are your type was (and maybe still is) pretty much Taylor Lautner. In fact, even Lautner appears to agree, as new fiancee Tay Dome is the second of his partners to share his name. But aside from their matching monikers, it's more likely Dome's apparent upbeat personality and sweet nature that made Lautner fall for her.
An active poster on social media, her pictures show a love of dogs, the outdoors, and, of course, Lautner. Dome's popularity has led to a successful career as a lifestyle and beauty influencer, with her regularly promoting products on her Instagram page and YouTube channel. But that's not her only passion. According to HollywoodLife, the California-born Dome is a registered nurse, having graduated from the Santa Clarita-based College of the Canyons in 2019.
Of course, her true love is Lautner, whom she declared her "absolute best friend" in her own Instagram post celebrating their engagement, adding that, "I CANNOT WAIT TO SPEND FOREVER WITH YOU." No matter what "Twilight" team you were on, it's wonderful that these two Taylors found their perfect match.