What Was The Exact Moment George And Amal Clooney Decided To Have Kids?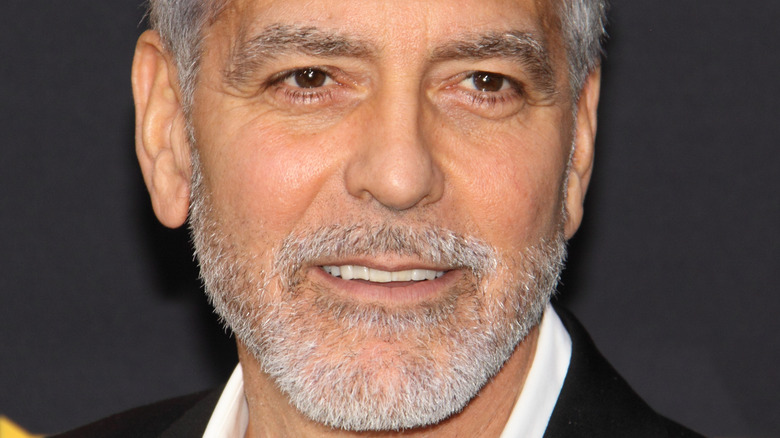 Serge Rocco/Shutterstock
At one time, George Clooney was the most eligible bachelor in Hollywood, and he seemed to have everyone convinced that he would never marry or have children, but joke's on us because he had us all totally fooled. According to InStyle, George and Amal Clooney first met in July 2013 when the pair's mutual friend brought Amal to a get-together at George's home. A few months later, the couple went on their first date and, as you can imagine, the paparazzi followed. George popped the question in April 2014, and the pair tied the knot in September 2014. The wedding ended George's non-married reign, which most fans expected to stay true for the rest of his life. 
George and fellow actor Talia Balsam were married from 1989 to 1993, and in several interviews after the split, he admitted that he didn't want to marry again."This fascination with my love life is really something," the actor once told Express UK. "I keep saying I'll never get married again or have children, but people just don't want to believe me." Clooney then echoed these sentiments to Esquire (via Entertainment Tonight). "I haven't had aspirations in that way, ever. I was married in 1989," he shared. "I wasn't very good at it. I was quoted as saying I'll never get married again pretty much right after I got divorced and then I've never talked about it since."
Well, George and Amal got married and later welcomed twins Ella and Alexander in 2017. So, what changed for him?
Amal Clooney has had a profound impact on George Clooney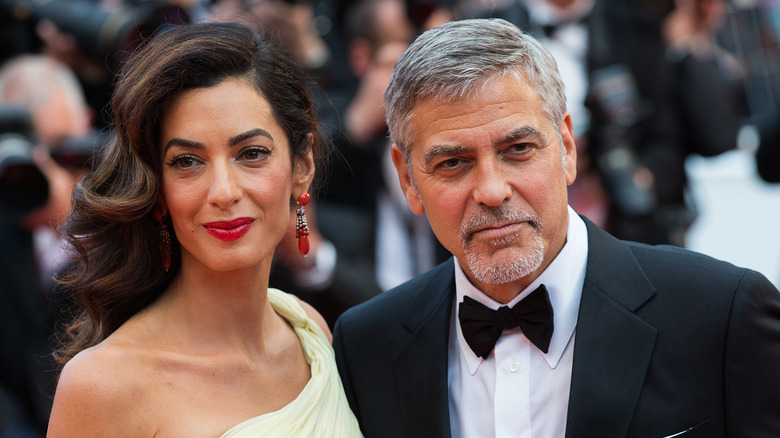 magicinfoto/Shutterstock
At times, George Clooney has been coy about his relationships, but in an interview on Marc Maron's podcast, "WTF with Marc Maron," the actor spilled the tea. Clooney, who had notoriously remained confident that he would not get married and have kids, changed his tune when he met Amal Clooney (née Alamuddin). "Listen, I didn't want to get married. I didn't want to have kids," Clooney told Maron. "And then this extraordinary human being walked into my life and I just fell madly in love." (Ugh, our hearts!) George raved over his beautiful bride, sharing that everything completely changed when he met her. The actor even discussed the moment he knew that he wanted to have children with Amal. 
After being married for a year, the two were at a friend's house when they stepped out for a walk. While George confessed that there was a child at his friends' who was "loud and obnoxious," the topic of kids still came up. "Then she said, 'We are awfully lucky in life.' And I said, 'Yeah, we are lucky we found each other,'" George said. "She said, 'Seems like that luck should be shared with some other folks.'" 
Then, George told Amal that he was in if she was ready to try. "I have to say it was very emotional because I really was convinced that wasn't my lot in life and was comfortable with that," he added. We love that!