Alec Baldwin's Brother Makes A Bold Claim About The Accidental Rust Shooting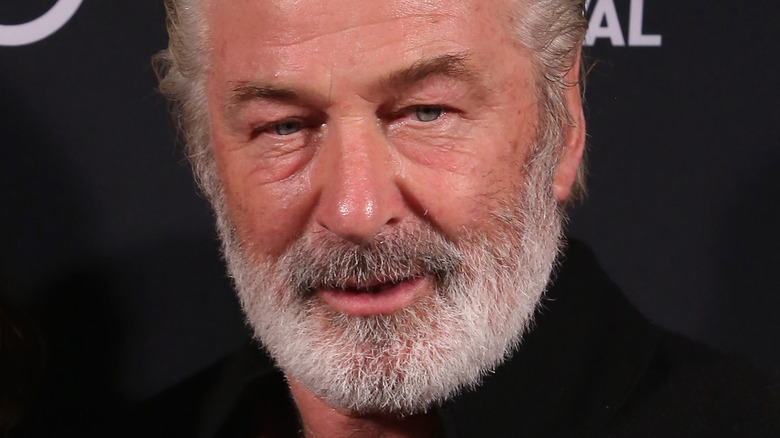 Sonia Moskowitz/Getty Images
Alec Baldwin has been lying low since he accidentally shot and killed cinematographer Halyna Hutchins on the set of his latest film, "Rust." Reporters caught up with him in Vermont days after on October 30 and tried to ambush him in typical paparazzi fashion. But shockingly, Baldwin and his wife Hilaria actually stopped to talk with them, per the Daily Mail. "She was my friend!" Alec exclaimed. Hilaria more than once tried to shut the interview down, but Alec insisted on taking the reporters' questions. When asked if he would work on a set involving firearms again, Alec declined to answer directly but noted he would be "extremely interested" in limiting firearm use on sets.
The investigation into the accidental tragedy continues, as authorities attempt to pinpoint just who is to blame. The armorer Hannah Gutierrez-Reed, who was responsible for handling the guns, is deflecting the blame via her lawyers. "We are convinced that this was sabotage and Hannah is being framed," her attorney Jason Bowles said in a statement, per Deadline. Bowles claimed it was somebody else — perhaps a "disgruntled" former crew member — who put live rounds in the "dummies" box, and that "the scene was tampered with ... before the police arrived." However, District Attorney Mary Carmack-Altwies denied the allegation in a November 10 interview.
In a similar vein, Daniel Baldwin recently spoke out in his brother's defense, claiming that his brother is also being framed.
Daniel Baldwin blames politics for the Alec hate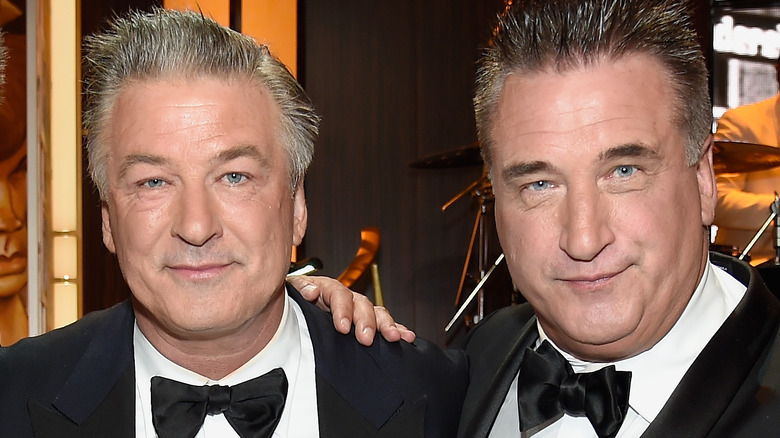 Kevin Mazur/Getty Images
Daniel Baldwin appeared on The Domenick Nati Show on November 15 and staunchly defended his brother, Alec Baldwin. "Alec has no blame in this at all," he said. Daniel placed the blame on the armorer Hannah Gutierrez-Reed and the assistant director Dave Halls — both of whom have come under scrutiny for their alleged lack of experience and unsafe working practices, respectively. He also claimed that Halls approved the firearm for use and announced it was "cold" before handing it to Alec, noting that the "two layers of protection both seem to have screwed the pooch." (Halls' lawyer denied her client handed the gun to Baldwin.) He continued, "There are things that went on that are just mind-boggling to me that break every rule I was ever taught."
Daniel also suggested Alec is supposedly being scapegoated for his political views. "... he's opinionated and he's strong-headed ... and those people who don't like him will take advantage of him," Daniel said. Indeed, right-wing media personalities went after Alec almost immediately. Donald Trump, Jr., for example, began selling a T-shirt that says, "Guns don't kill people. Alec Baldwin kills people," as Alec has been a strong proponent of gun reform.
Santa Fe District Attorney Mary Carmack-Altwies leading the investigation made clear in a November 10 interview on "Good Morning America" that Baldwin "had no idea that the gun was loaded." She added, "So it's more how did that gun get loaded, what levels of failure happened and were those levels of failure criminal?' As of this writing, the investigation is still ongoing.