Suspicious Details Emerged About Alec Baldwin's Gun Handler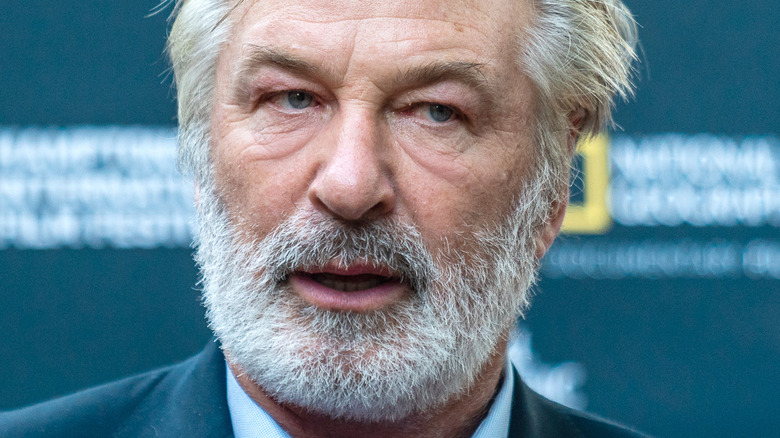 Mark Sagliocco/Getty Images
As more details are revealed about the tragedy from Alec Baldwin's movie "Rust," the worse it gets. On October 22, the day after cinematographer Halyna Hutchins' death, reports emerged about the on-set conditions. The Los Angeles Times reported that the fatal shooting happened six hours after union "Rust" crew members walked off the set protesting gun safety and working conditions. A source claimed to the Times, "Corners were being cut — and they brought in nonunion people so they could continue shooting."
Before the fatal shooting, there were three accidental firearm discharges on the "Rust" set, including once by Baldwin's stunt double. It appears "Rust" assistant director Dave Halls, who handed the prop gun to Baldwin, may have had a history of unsafe work practices as well. In an interview with NBC News, special effects technician Maggie Goll claimed, "He did not maintain a safe working environment. Sets were almost always allowed to become increasingly claustrophobic, no established fire lanes, exits blocked ... safety meetings were nonexistent." Goll worked with Hall on Hulu's "Into the Dark" in 2019.
On top of all the news surrounding the "Rust" situation, a few suspicious details emerged about Baldwin's gun handler.
Alec Baldwin's Rust gun handler was called 'inexperienced'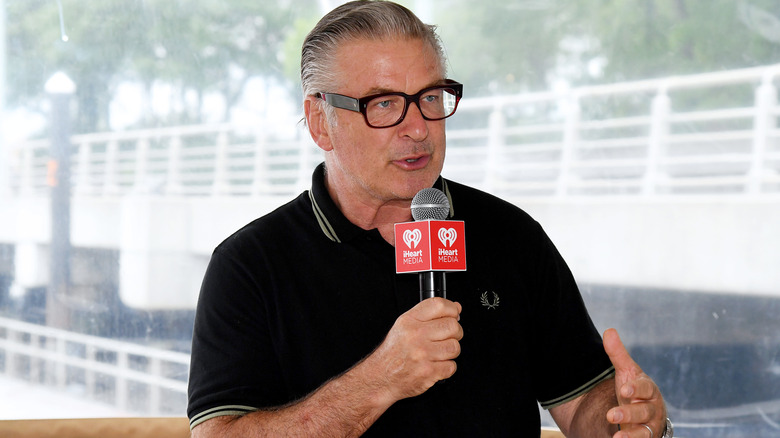 Kevin Mazur/Getty Images
TMZ reported that Hannah Gutierrez-Reed, the person in charge of guns for Alec Baldwin's movie "Rust," is new to the industry. "Rust" was only her second job as the head gun armorer for a movie. In September, the 24-year-old was interviewed on the "Voices of the West" podcast (via TMZ), talking about her first time as the head armorer on a movie. Gutierrez-Reed said she'd just wrapped a film "The Old Way" with Nicolas Cage, calling the job a "badass way to start off a really long and cool career, I'm hoping." 
Gutierrez-Reed talked to the podcast hosts about her first experience as the chief of firearms, "You know, I was really nervous about it at first, and I almost didn't take the job because I wasn't sure if I was ready ... but, doing it, like, it went really smooth." Her podcast interview is especially chilling in light of reports that during the movie "The Old Way," she allegedly gave 11-year-old actor Ryan Kiera Armstrong a gun without checking properly for safety, per The New York Post. Meanwhile, a source claimed to the Daily Beast that Gutierrez-Reed "was a bit careless with the guns, waving it around every now and again." She was also described as "inexperienced and green" to the same outlet. She did not respond to the Daily Beast's request for comment.
Gutierrez-Reed is the daughter of veteran Hollywood armorer Thell Reed, who trained her from a young age, per The Daily Mail.