What Adele Forced Spotify To Do For Her New Album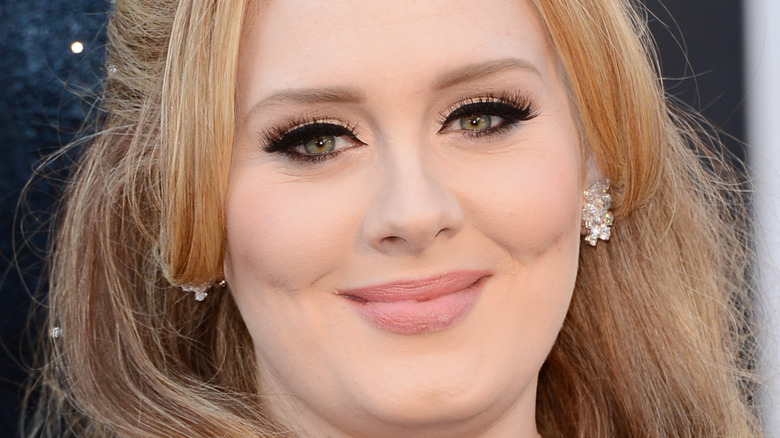 Jason Merritt/term/Getty Images
When Adele sings, people listen. Expectations couldn't be higher for the singer after her blockbuster third album, "25," featuring hit songs like "Hello" and "When We Were Young." But sure enough, Adele came back stronger than ever with her fourth album, "30," starting with its debut single "Easy On Me." Spotify tweeted that the track became the most streamed song in a single day ever on its platform. According to CNN, the single became her third number one single in the UK and broke the nation's record for most streams in a week. Fans played the track 24 million times in a week, which beat out the almost 17 million streams of "7 Rings" by Ariana Grande in 2019. 
Adele's presence in the music industry is so monumental, in fact, that it also forces others in the industry to go around her schedule. For example, when Taylor Swift announced she was moving up the release of her re-recorded album "Red (Taylor's Version)" by a week, people were quick to guess Adele's album was scheduled to drop, per Forbes. Sure enough, that's exactly what happened.
Prior to its release, Adele's record label estimated "30" could easily surpass one million equivalent sales, combining physical purchases and streams within the first week, The New York Times reported. Amidst all the hype, Adele also used her voice for change and was unafraid to go up against anyone in the music industry. Here's what Adele forced Spotify to do in the wake of its debut.
Adele's streaming victory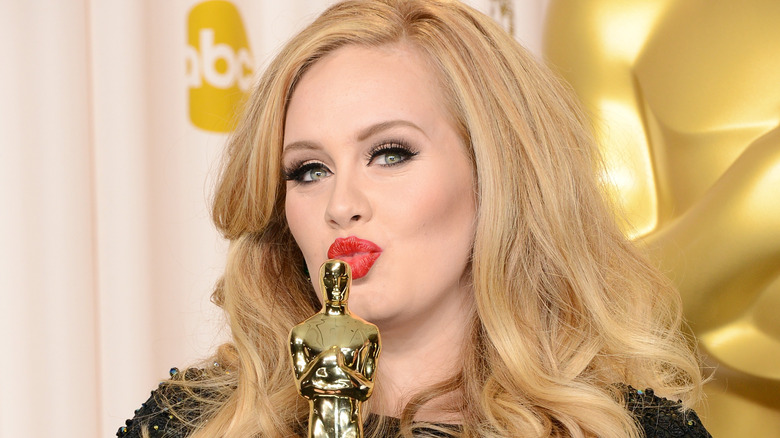 Jason Merritt/term/Getty Images
When it comes to albums, Pitchfork, the music site famous for its reviews with the unique 0.0 to 10.0 scale, considered "the idea of the album as a complete musical statement." For Adele, her fourth album "30" was a deeply personal collection of songs about her relationship history and divorce. Within the album, Adele wanted to walk listeners through her feelings as she experienced them in real life. The singer told Rolling Stone that the track list was created in a mostly chronological order. However, playing the songs in the exact order intended is much more difficult in the streaming era compared to CDs and vinyl. Especially since the free version of Spotify, one of the biggest streaming platforms, defaults to playing albums on shuffle mode with ads occasionally in between songs, via Vanity Fair. That is, until Adele intervened. 
Responding to news that the default shuffle feature for albums on Spotify was officially disabled, Adele tweeted, "This was the only request I had in our ever changing industry!" According to the singer, "We don't create albums with so much care and thought into our track listing for no reason. Our art tells a story and our stories should be listened to as we intended." Spotify then replied to her tweet, "Anything for you."
Though Spotify didn't release a statement on the change, Rolling Stone reported that the album shuffle feature appeared to be disabled for all albums in its library and not just Adele's music.
Adele's thoughts about streaming music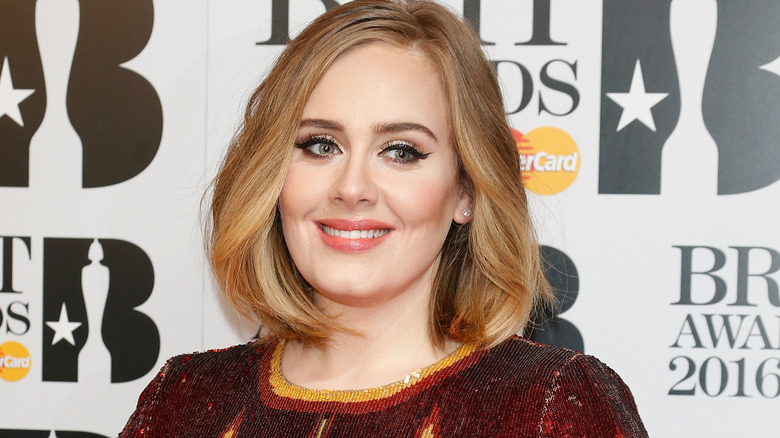 Luca V. Teuchmann/Getty Images
In the past, Adele has been vocal in her displeasure for streaming music compared to the traditional forms of records like vinyl, cassettes, CDs, and live music. In a 2015 interview with Rolling Stone, the singer admitted she didn't subscribe to any of the music streaming services like Spotify or Apple Music. "It probably is the future, but, eh," she said. Adele added, "There are kids I know who are, like, nine who don't even know what a f***ing CD is!" The singer explained that even though vinyl was enjoying a comeback in the modern era, she still preferred CDs as her favorite way to collect music. 
"I've got my CDs out on display in my house just to prove a point," Adele revealed. At that time, rumor had it that Adele would delay the release of her album "25" to streaming services. According to her manager, this decision was still in discussion right before the release of the album. Another rumor was that Adele and her team asked Spotify to limit the release of "25" to only paid "premium" subscribers. Spotify told The Verge that this discussion was "categorically untrue." 
In the end, Adele released her third album on exclusively paid formats at first. The strategy worked, as the album sold 3.38 million copies in the U.S. during its first week alone, per Billboard. Seven months after the release of "25," the Grammy-winning album finally made its way to streaming services, Vox reported.