AnnaLynne McCord Reveals Why She Nearly Quit Acting Before 90210 - Exclusive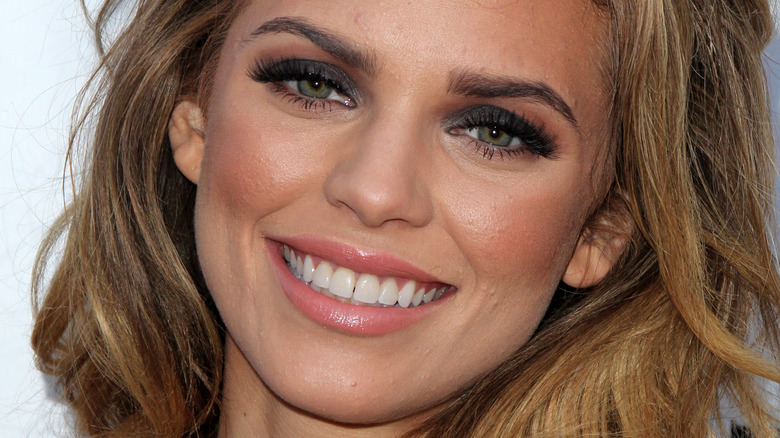 Kathy Hutchins/Shutterstock
AnnaLynne McCord is no stranger to the spotlight. The actor is currently back on our screens in Lifetime's "Dancing Through the Snow," an adorable holiday romance co-starring "Virgin River" star Colin Lawrence. But McCord hasn't always been comfortable pursuing her acting career, and early on, she even considered leaving Hollywood behind altogether.
In "Dancing Through the Snow," McCord plays Olivia, a ballet teacher in a small town who's struggling to pay the bills. As the holidays approach, Olivia meets firefighter Michael (Lawrence) and quickly realizes that she teaches his daughter, Lily (played by Lawrence's real-life daughter, Bianca Lawrence). Sparks fly, but Olivia and Michael find their romance hampered by some serious responsibilities, and it's unclear whether the pair will be spending the holiday season together or apart.
Nicki Swift caught up with AnnaLynne McCord to find out all about "Dancing Through the Snow," and why the "90210" star nearly gave up her acting career for good.
Nip/Tuck brought AnnaLynne some early success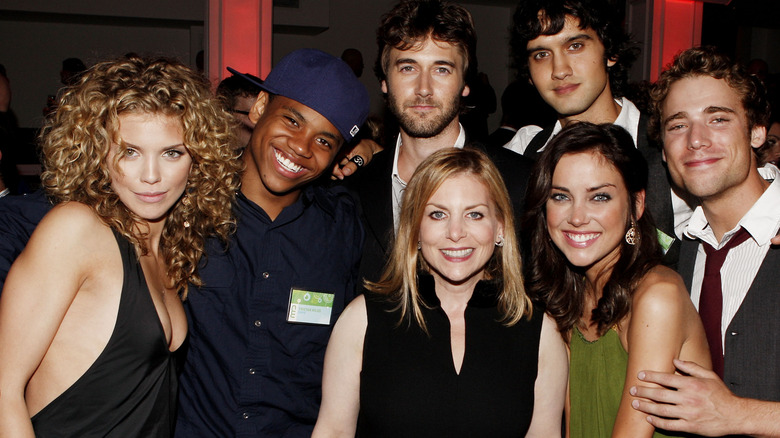 Kevin Winter/Getty Images
AnnaLynne McCord's role as Naomi Clark on "90210" gained her worldwide attention — but the star's breakthrough role almost didn't happen, as McCord was struggling with the spotlight following her initial success on "Nip/Tuck" playing Eden Lord. "It was the classic coming of age moment, but I had done 'Nip/Tuck' just before. So 'Nip/Tuck' really put me in a position where I was feeling like I was breaking in and there were more opportunities," McCord told Nicki Swift. "And as a result of that, I did have a little bit of the 19-year-old ego. I was like, 'I'm working on a critically acclaimed show.' I was having a whole meltdown."
Those feelings only intensified after "Nip/Tuck" wrapped. "And I think that after it, when it finished, I had done a couple projects and I was kind of in this space of ... Acting, [ which] I loved, but everything that came with it was a lot," McCord continued. "And I think I was a bit overwhelmed, and also the trailer park in me was like, 'I can't deal with these people. I don't fit in. I'm a nonconformist.'" Those feelings almost led McCord to walking away from acting altogether. 
AnnaLynne McCord found support in her fellow actors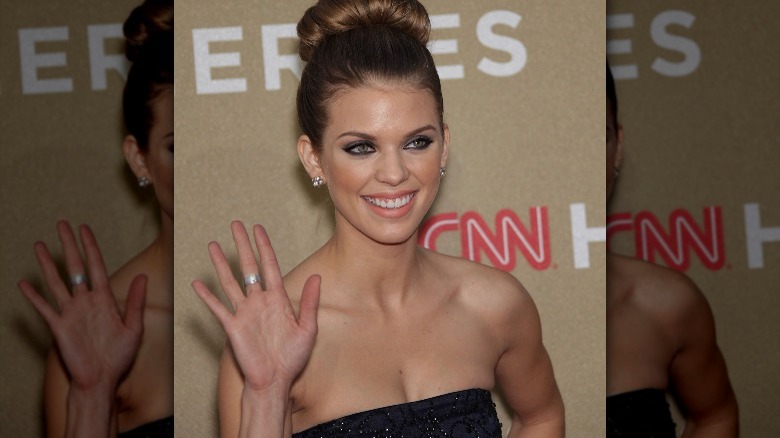 DFree/Shutterstock
Getting to grips with her new life as a famous actor was extremely challenging for a young AnnaLynne McCord. "So I had a split moment where I thought I was not going to be an actress anymore and I actually talked to other actors and they're like, they all say they go through that moment," McCord told Nicki Swift, "but I was like, I'm quitting my career, moving back to New York, I'm going to work at Starbucks and find a new passion."
"That was around the time that '90210' was being offered to me," the "Excision" star revealed. "And I really, I think I didn't have the gratitude and the appreciation you start to learn when you're a little bit older and experience has taught you a thing or two about life, but I was going through this moment in my life where everybody was telling me that I'd made it and I got my big break and it was the thing, and I just was dealing with a lot of anxiety and depression."
Luckily AnnaLynne McCord decided to take the role of Naomi Clark in "90210," and since then, she's become even more of a role model for so many of us.
"Dancing Through the Snow" is available to stream exclusively on Lifetime.