What Did Howard Stern Say About Running For President In The Future?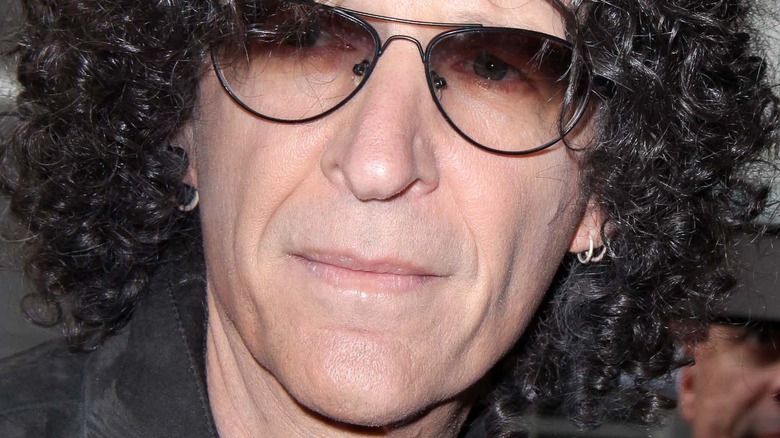 Kathy Hutchins/Shutterstock
Howard Stern once ran as a Libertarian in New York's gubernatorial race in 1994, per The Hill. And Hank Morris, a former Democratic political consultant, said back then that Stern was the most solid choice at the time. "It is a real wild card, and with politics being so unhinged, the way modern politics is, who knows what can happen," Morris told The New York Times. According to The Washington Post, Stern eventually dropped out due to his refusal to comply with New York's requirement for candidates to submit financial disclosures. 
It's been over 27 years since Morris claimed that politics were "so unhinged," and some might say nothing has changed. It might be good news for Stern, because he is flirting with the idea of getting back into the political arena again. Stern believes America might need him — but not as a governor — this time as president. Stern also believes he would be a formidable opponent against his old friend, former Republican president Donald Trump, and knows exactly what his first decision will be once he wins the oval office. 
Stern says he can fix America "in two seconds"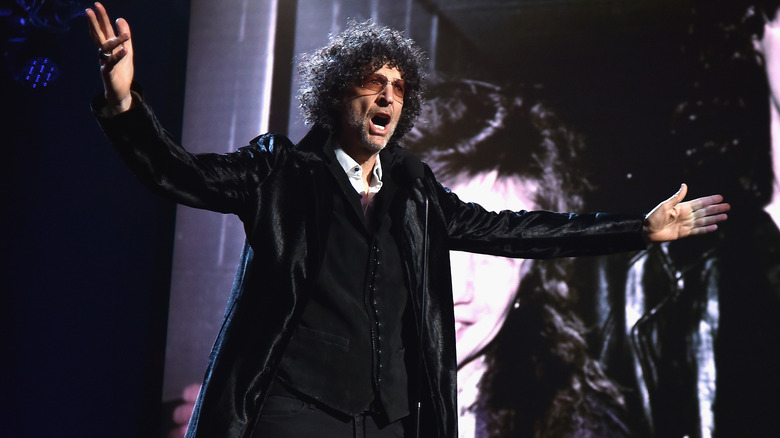 Theo Wargo/Getty Images
Howard Stern spoke about America's current battle with COVID-19 on his show, "The Howard Stern Show," on November 23, and he believes he is the answer to solve the country's issues. "I used to be into freedom, but I'm not anymore," Stern said, referencing COVID-19 vaccine mandates, per Yahoo! Entertainment. "I don't feel good about what's going on in my country. I might have to run just to clean this f****** mess up." Stern also bluntly stated that America "is turning into a third-world country because of the f****** morons we have living here. It's a sad commentary on my country." He continued his rant, stating, "This is my country. I've got too many morons living here. We could be past a lot of this COVID business if everyone just got vaccinated."
Stern also believes that he can get America back on track by tackling anti-vaxxers as quickly as possible. "Oh, I could clean it up in two seconds," he vowed. "Just the way [President Joseph] Biden got us out of Afghanistan. That quick I'm going to clean things up. Boom. Right away."
It isn't the first time Stern has teased about possibly doing a presidential bid. On November 9, Stern went hard against Trump, saying, per Mediaite, "I'll beat his a**."