The Reason Stephen Colbert Blasted Eric Trump On-Air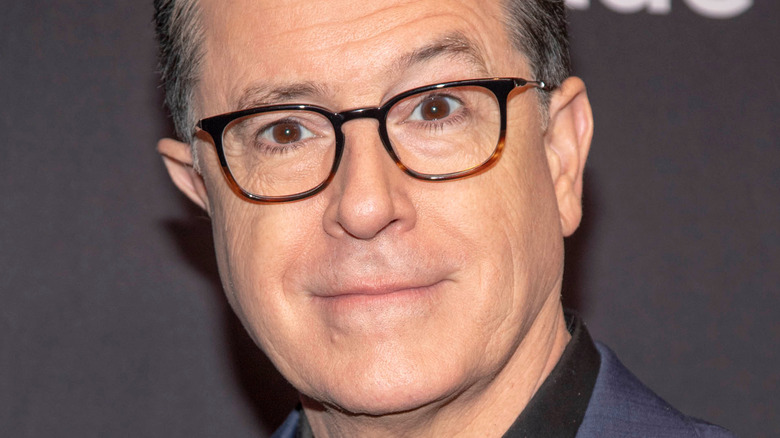 Eugene Powers/Shutterstock
Only days after his release from house arrest, it appears Michael Cohen, the former attorney and one-time fixer for ex-President Donald Trump, is making the most of his newfound freedom to speak openly against his former employer. Cohen — who pled guilty in 2018 to multiple counts of bank fraud, tax fraud, and campaign finance violations — told reporters on November 23 that his next steps as a free man were to "ensure that others are held responsible for their dirty deeds and that no one is ever believed to be above the law," per CNN.
Cohen's remarks referred to the "dirty deeds" of his former boss, who Cohen alleged served him directives to pay two women "hush money" to keep their respective, previous affairs quiet during the 2016 presidential election — money allegedly sourced from Trump campaign funds, according to The New York Times. During an exclusive interview with "CNN Newsroom" later that day, Cohen implicated other members of Trump's inner circle could face prosecution for misdeeds, among them his second-oldest son, Eric Trump.
"There were quite a few people that were involved," Cohen claimed to anchor Alisyn Camerota. "Eric Trump was involved." Considering Eric's reputation as his father's least-favorite child, it's no surprise that the late-night circuit — specifically Stephen Colbert — had a field day with Cohen's revelation. And with joking aside, Colbert's words might predict what's in store for the Trump scion's future.
Stephen Colbert joked Eric Trump thinks he's 'too pretty for jail'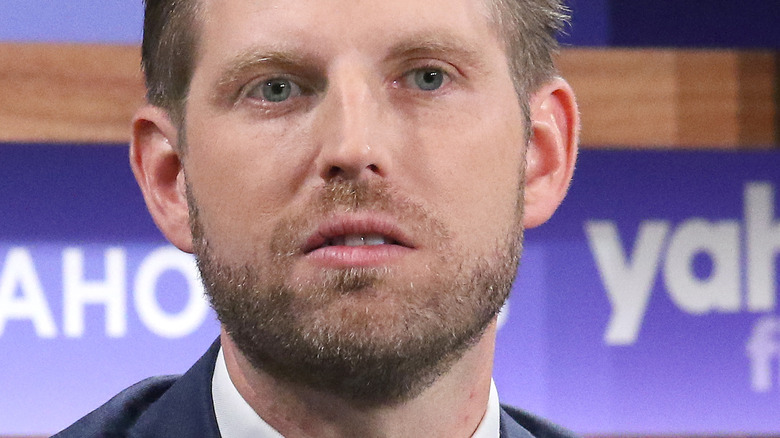 Jim Spellman/Getty Images
During a recent segment on "The Late Show with Stephen Colbert," the late-night staple's titular host took aim at Eric Trump, who Michael Cohen named as a possible future prosecutorial target for alleged unnamed crimes committed during his father's administration. In response, Colbert minced no words while impersonating the middle Trump son. "Help me dad!" cried Colbert-as-Eric, before alluding to Donald Trump's many marriages and affairs, along with Eric's reputation as the oft-neglected Trump offspring. "I'm too pretty for jail. It'll destroy mom. Also second mom, third mom, and porn-star mom. She's the only one who still calls me."
Eric was hardly the only person Colbert lambasted. The comedian took Cohen to task for his recent slew of media appearances, along with an incident in which Cohen, while presumably under house arrest, was spotted at a New York City restaurant with rapper Kanye West in October. Joking the meeting was held for Cohen to suss out "job prospects," Colbert launched into a litany of Kanye-related puns. "Cohen is a gold digger," Colbert began. "That's what you do when it all falls down. He used to work for a monster, but he doesn't want to give up power, the good life, and all of the lights. No matter what, this is bound 2 be a circus. I wish they would both just runaway. But they won't. That's just my beautiful dark twisted fantasy... Life of Pablo" (via the Daily Beast).