Inside Kanye West And Virgil Abloh's Friendship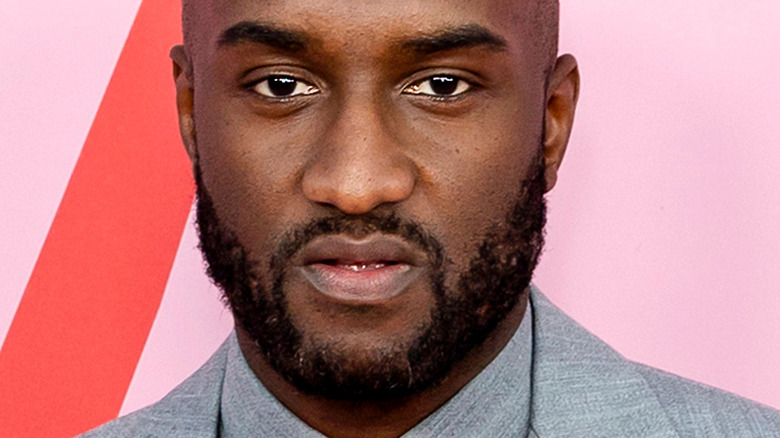 Ovidiu Hrubaru/Shutterstock
After the death of Virgil Abloh, celebrity tributes are pouring in from all over the globe for the beloved designer. But one celebrity stands out from the rest and is considered one of Abloh's most trusted friends. Rapper Kanye West and Abloh have quite an interesting history together. In 2018, the designer was named men's artistic director of Louis Vuitton. The talented Abloh founded Off-White's streetwear luxury brand and served as Kanye West's creative director for years before going to Louis Vuitton, per The Hollywood Reporter.
Celebrities from the entertainment, fashion, and sports industries have flooded social media sharing heartfelt messages about the designer's creativity, innovation, and kindness. Abloh's death hit Hailey Bieber hard, and she shared an emotional tribute on Instagram. From David Beckham to Drake to Serena Williams and many more, Abloh touched many lives. 
But Kanye West and Virgil Abloh struck up a friendship when the designer worked for a screen-printing company, Custom Kings, in Chicago in 2009, per The Hollywood Reporter. Once you understand West and Abloh's friendship, it's easy to see how tight bond the bond was between the rapper and the designer.
Kanye West and Virgil Abloh's friendship grew stronger during their Fendi internship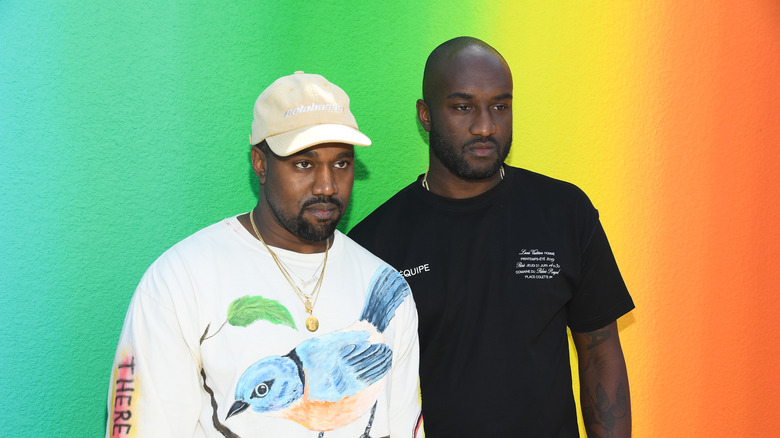 Pascal Le Segretain/Getty Images
Kanye West and Virgil Abloh's friendship grew when they interned together at Fendi in 2009. NSS Magazine reported that West was supposed to be on a global tour with Lady Gaga, but the rapper's infamous moment at the MTV Music Awards during Taylor Swift's speech led Gaga to cancel the tour. West embarked on an adventure in Rome, doing a six-month internship with Fendi in 2009. His friend Abloh followed him to Fendi. According to NSS, the experience at the global brand enriched both of their careers, putting West on the road to creating his Yeezy brand, and Abloh became head of creative for DONDA, the rapper's creative agency in 2010. Abloh's career expanded after art directing Jay-Z and West's "Watch the Throne" album, which earned the designer a Grammy nod. 
During the Rome internship, Fendi's CEO, Michael Burke (now the CEO of Louis Vuitton), noticed something special about Abloh. In 2018, Burke hired the former intern as artistic director of menswear at Louis Vuitton, telling The New York Times, "Virgil is incredibly good at creating bridges between the classic and the zeitgeist of the moment."
The "Gold Digger" rapper hasn't shared much publicly after his friend's death. But Metro reported that West shared a link to the DONDA website on his Sunday Service page on his Instagram Story. On November 28, the day Abloh died, the DONDA website is completely blank except for one message: "In loving memory of Virgil Abloh."