The New Term For Megxit Revealed After Prince Harry's Complaint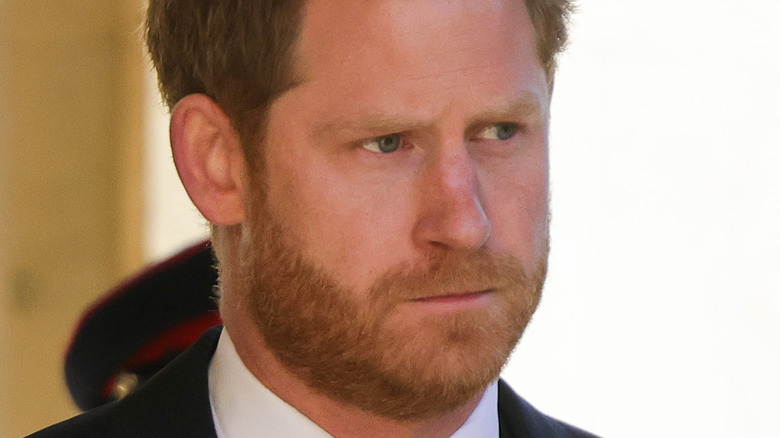 Chris Jackson/Getty Images
Sayonara, "Megxit." 
While participating in a panel discussion for Wired on November 9, Prince Harry made it clear in no uncertain terms that he was not a fan of the slang term, "Megxit." As you may recall, the term has often been used by the press as a way to describe both Harry and Meghan Markle's exit from royal life. "Maybe people know this and maybe they don't, but the term Megxit was or is a misogynistic term, and it was created by a troll, amplified by royal correspondents, and it grew and grew and grew into mainstream media. But it began with a troll," he explained (via Harper's Bazaar). 
Fortunately, it appears that the powers that be have taken note. Per the Daily Mail, BBC Two is cutting the term from their new documentary, "The Princes and The Press" altogether. But what is the press to do now? Come up with a new nickname, of course.
BBC coined its own term to replace 'Megxit'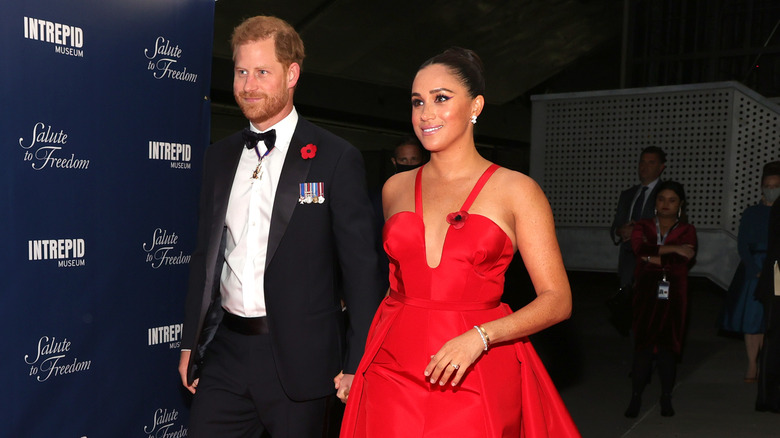 Dia Dipasupil/Getty Images
BBC has now coined a brand new term to describe Prince Harry and Meghan Markle's royal departure.
Per The Telegraph, BBC Two opted to title the second installment of the two-part documentary series "Sussexit." While the new term doesn't exactly roll off the tongue the same way, no one can argue that the new nickname does not unfairly places blame on either party.
Even with the newly appointed title, however, it appears the second episode of "The Princes and The Press" is undoubtedly going to ruffle a few feathers. As reported by BBC, following the first episode of the documentary, Buckingham Palace, Clarence House, and Kensington Palace issued a joint statement that read, "A free, responsible and open press is of vital importance to a healthy democracy. However, too often it is overblown and unfounded claims from unnamed sources that are presented as facts and it is disappointing when anyone, including the BBC, gives them credibility." YIKES. Be sure and tune in for the second part of the series set to air November 29... and perhaps yet another feisty statement from the palace.