How Did Luke Combs And Nicole Hocking Meet?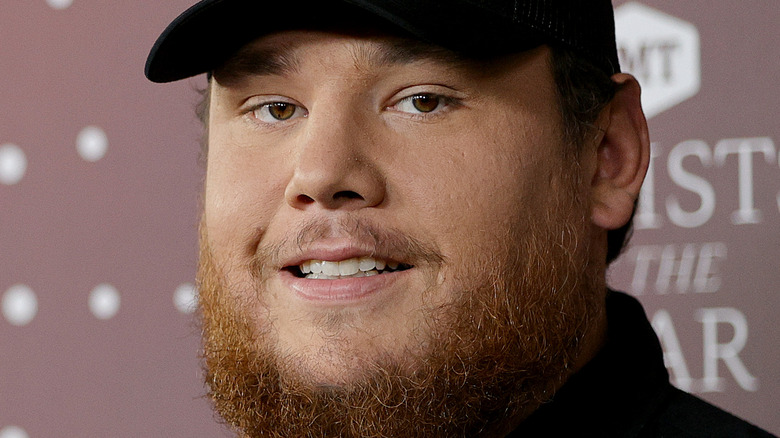 Jason Kempin/Getty Images
Luke Combs and his wife Nicole Hocking have been fans' #CoupleGoals for years. Their sweet relationship has been the inspiration behind some of the country singer's biggest hits, including "Forever After All" and "Beautiful Crazy."
"I wrote that song about my wife before we were even dating [and it ended up being] the first dance at our wedding," Combs said of the latter song on "The Artist and The Athlete" podcast (via People). "There's no way that any other song will top that as far as sentimental value for me."
Combs and Hocking tied the knot in an intimate ceremony of friends and family after years of dating in 2020, per ET Online. The outlet reported the couple married in Hocking's native southern Florida under the threat of a hurricane. Combs described their wedding as the best day of his life in a dreamy Instagram post from the ceremony. "I got to marry my best friend," he wrote.
It's clear Combs and Hocking were always meant to be, but how exactly did the couple meet?
Nicole Hocking and Luke Combs had the sweetest meet-cute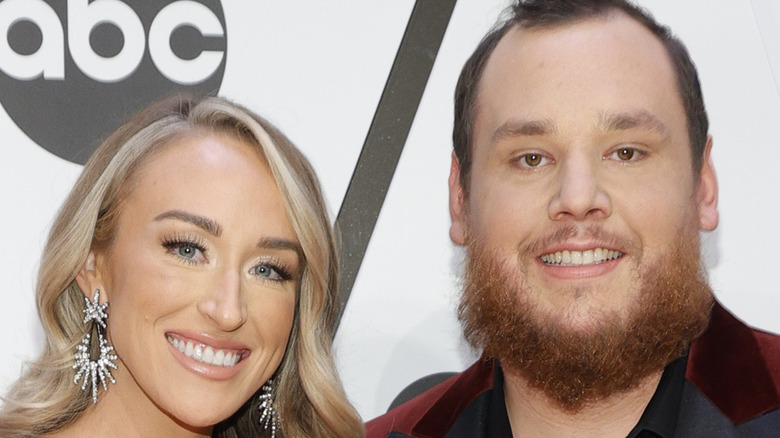 Jason Kempin/Getty Images
Luke Combs and Nicole Hocking met like many other couples do: through mutual friends. The pair were both living in Nashville at the time, with Combs beginning his career as a musician and Hocking also working in the music industry. According to In Touch Weekly, the Florida native earned a role as a recruiting and on-boarding coordinator at BMI that led her to Music City.
Hocking shared how her love story with Combs began as a friendship on the "Get Real With Caroline Hobby" podcast. According to Hocking, she connected with her sweetie at a 2016 music festival in Florida. Hocking saw the soon-to-be superstar walking alone and invited Combs to hang out with her friends, per Country Thang Daily. The pair met up for a dinner date once back in their home of Nashville and the rest, as they say, is history.
"[I knew] pretty close to right away," Hocking said about Combs being the one on the "Get Real" pod (via In Touch). Hocking said she noticed the way the singer treated her and others and knew immediately: "My heart is yours forever."
Combs announced he proposed in 2018 with an epic Instagram post in Hawaii. "Can't wait to spend forever with you," Combs wrote to his then-fiancee. The country singer revealed the proposal was more low-key than the announcement, writing: "She said yes a while ago but this is a way better place to take pictures than the kitchen!"
Luke Combs and Nicole Hocking are looking to start a family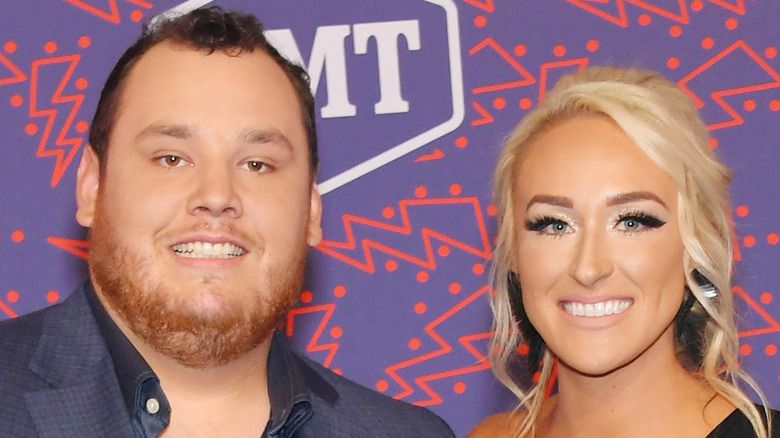 Mike Coppola/Getty Images
Married life has been good to Luke Combs and Nicole Hocking. According to Hocking, the husband and wife are closer than ever despite marrying during the height of the COVID-19 pandemic. While quarantine was hard on some couples, Hocking and Combs enjoyed the opportunity to be together.
"We have spent so much time together just this past year," Hocking said in an interview with Nashville Lifestyles. "In the beginning of our relationship we really didn't get to do that. I worked a full-time job, and he was on the road full-time. I'd see him maybe twice a week." That all changed when the pandemic led the couple to spend most every day together. "It solidified that obviously we're great together," Hocking said. "And we can make it through a lot."
As Combs and Hocking have grown even closer in their marriage, the country music couple is looking to start a new chapter in their lives. "Obviously, we want to start a family," Hocking told Nashville Lifestyles. "So, whenever the good Lord decides to let us do that, that would be fabulous. But who knows? We're truly taking it day by day at this point."