The Truth About Luke Combs' Marriage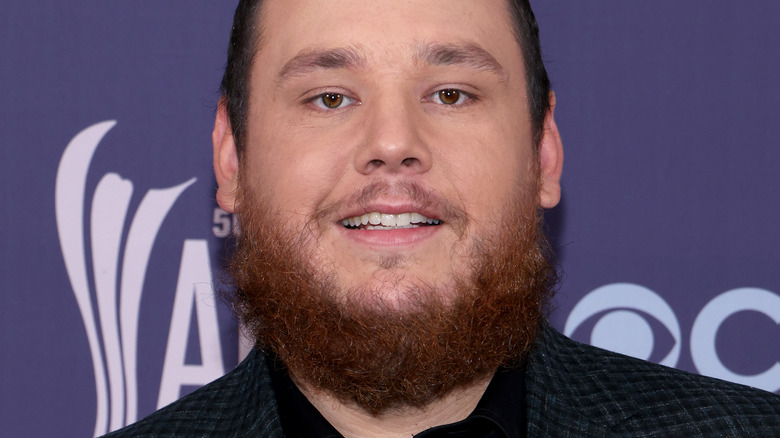 John Shearer/acma2021/Getty Images
Country star Luke Combs isn't afraid to open up about how much he adores his wife, Nicole Hocking. The two have been together since 2016, after meeting at a Florida music festival. According to Country Fancast, Combs not only invited Hocking over for dinner when they both returned home from the festival, but he also wrote his song "Beautiful Crazy" about her before they were even officially dating (per Taste of Country)! He told The Boot in 2019, "I think there will always be songs about Nicole on all my records. I hope they don't get to be too gushy — but 'Beautiful Crazy' was pretty gushy."
Clearly, that song paid off. Not only did it make Combs a star, but it also kicked off the couple's fairytale romance. Combs asked Hocking to marry him at their home two years later. The couple announced the news while on vacation in Hawaii, with Combs posting on Instagram, "She said yes a while ago but this is a way better place to take pictures than the kitchen."
Combs and Hocking were married at their home in August 2020. The couple had a small ceremony due to the COVID-19 pandemic. However, it wasn't short on romance! Combs posted about how it was "the best day of my life" and referred to Hocking as his "best friend." He continued to gush about the wedding with a post he captioned, "Still seems like a fairytale," and in another writing, "Pretty awesome being married to your best friend."
Luke Combs' wife inspires his music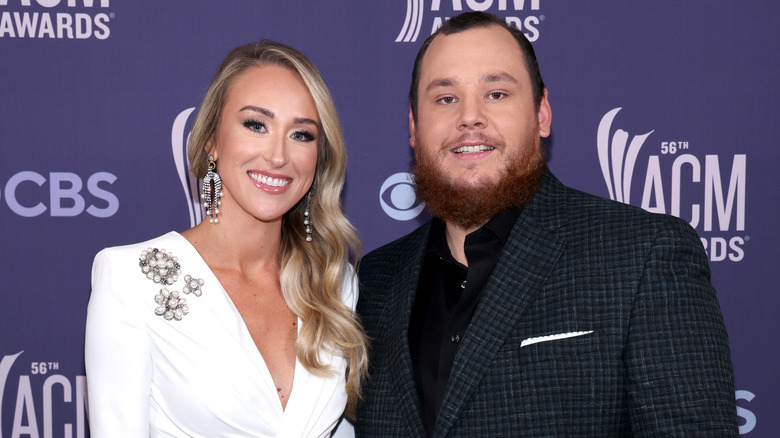 John Shearer/acma2021/Getty Images
You could say that country singer Luke Combs keeps putting out hit songs partially thanks to his wife, Nicole Hocking. Along with "Beautiful Crazy," Combs wrote "Better Together" about Hocking. He told The Boot in 2019, "I wrote that one when me and my fiancee hadn't even started dating yet. I think there's definitely gonna be stuff, with us being engaged now, and eventually we'll be married and have a family." Combs also revealed that "Nothing Like You" was inspired by when the couple was apart while he was touring. He explained, "I took a lot of solace in the fact of knowing I was coming back to her."
And Hocking isn't just turning up in Combs' songs; she's also in his music videos. For his song "Forever After All," Combs used footage of their 2020 wedding for the music video. Combs posted a clip of it on Instagram, explaining in the caption, "It features footage from the best day of my life; the day I got to marry my best friend."
Combs clearly realizes that a lot of his #1 hits stem from his relationship with Hocking, so he decided to release a vinyl called "The Trilogy" that features his songs about her. Combs tweeted in June, "These 3 songs mean a lot to @nicolecombs and I for a lot of reasons, so I wanted to put them on something together." Hocking isn't just Combs' love — she's also a pretty great muse.