John Travolta Reveals Why He Is Absolutely Amazed By His Daughter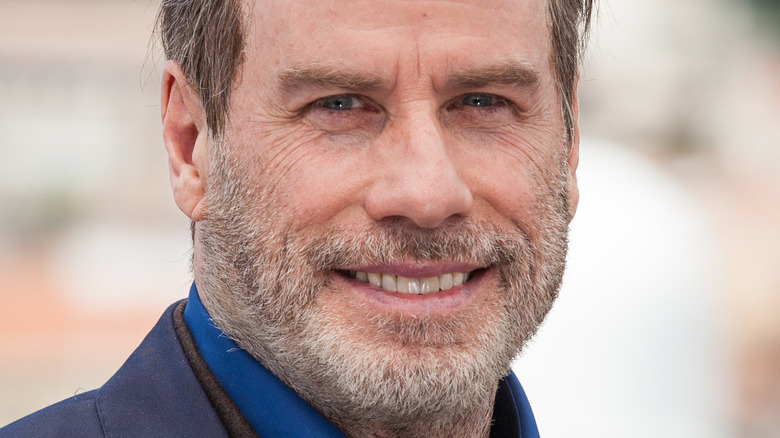 taniavolobueva/Shutterstock
John Travolta and his daughter, Ella Bleu Travolta, have been through a lot over the past few years. In 2009, John lost his son (and Ella lost her beloved brother) Jett while vacationing in the Bahamas. The teen suffered a seizure, hit his head on the bathtub, and never recovered from his injuries. Several years later, tragedy struck the famous family again when John's wife and Ella's mom, Kelly Preston, died following a private battle with cancer. "It is with a very heavy heart that I inform you that my beautiful wife Kelly has lost her two-year battle with breast cancer," John wrote at the time.
The only two remaining immediate family members that John has left are daughter Ella and son Benjamin. With Ella being the oldest child of the two, she and John both seem to have an incredibly close bond. The pair starred together in the movie "Old Dogs," and the actor regularly sings his daughter's praises on social media. "Happy Father–Daughter Day Ella! I love you more than words can express!" he wrote in October alongside a photo of himself and Ella cheesin' hard. He also shared a sweet image and tribute to Ella to honor a milestone birthday in April. "Happy 21st birthday to the most beautiful, kind, human being and artist I know. Your dad adores you!" John gushed.
While it's no secret that John is incredibly proud of his baby girl, this most recent instance takes the cake.
Ella Travolta is following in her father's footsteps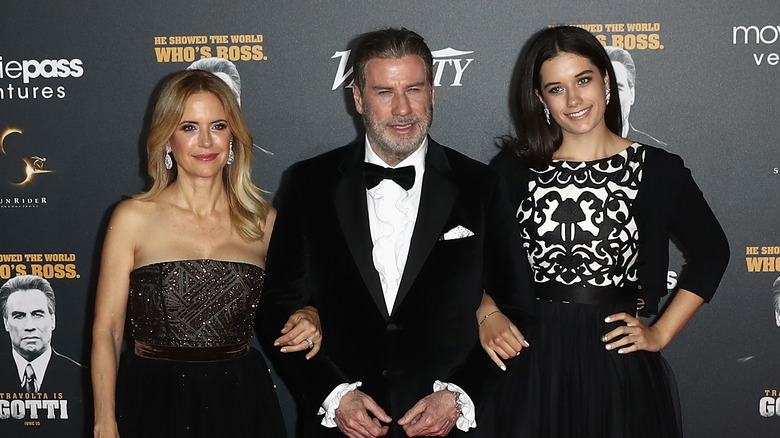 John Phillips/Getty Images
Ella Bleu Travolta is following in her father's footsteps in more ways than one. In late November, the 21-year-old took to Instagram, sharing a video of herself playing the piano and belting out a tune. Once again, this family has proven that they have more talent in their fingers than most people do in their whole body. When you listen to Ella's voice, there's no doubt you will get chills as we did. In her caption, Ella shared some big news with her audience. "There is something I've been working on for the past year that is very dear to my heart. I wanted to share a part of a song that I wrote that will be on my EP coming out next year," Ella wrote. "Very excited (and nervous). Hope you like it!" 
It didn't take long for fans to comment and applaud Ella on her pipes and guess what? Her dad, John Travolta, was one of the first to rave over her performance. "I'm so very proud of you Ella, it's amazing! Your thrilled Dad," he wrote alongside a series of red hearts. Ella took notice of John's comment and replied, "thank you, Daddy, I love you." Ugh, these two are seriously the cutest and we love seeing little glimpses of their relationship! Several other fans let Ella know that her voice sounds like an angel. One thing is for sure — we can't wait to hear more from Ella!