Royal Official Reveals Queen Elizabeth's Guilty Pleasure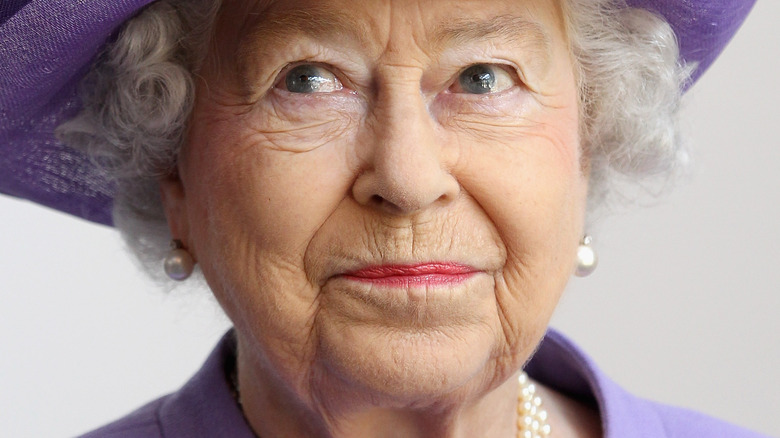 Chris Jackson/Getty Images
We all have our vices, whether it's smashing the snooze button in the morning or eating too much candy. And hey, sometimes there's nothing wrong with that, just as long as you do it in moderation. That's what Queen Elizabeth does, according to one royal official (but even then, it's probably not in her best interest...). But before we dive into Her Majesty's current guilty pleasure, you may recall the one habit that often leaves the 95-year-old monarch exhausted at the end of the night: watching TV!
The hard-working Queen of England always has her plate full with royal duties, despite conducting business privately amid a slew of health-related troubles in recent memory. Nevertheless, the queen has been left "knackered," as a source said, by her bustling social life and late-night TV binges, via the Times. In fact, Her Majesty spends her late nights binging on the police procedural "Line of Duty" and tennis games, the outlet reported in June. Now, one royal official is opening up about Queen Elizabeth's other naughty habit.
Queen Elizabeth's sommelier speaks on her affinity for wine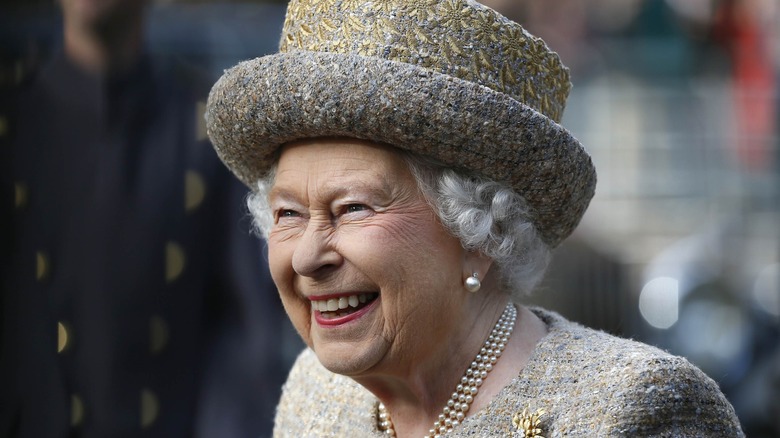 Wpa Pool/Getty Images
After a hard day's work, it's nice to sit back with a glass of wine and reflect on the whims of life. As the leader of 14 Commonwealth Realms (Barbados recently departed in November), Queen Elizabeth oversees a massive amount of work and more. And as the queen approaches her 70th year on the throne, she definitely deserves to unwind at night.
And let's not forget, it's well-known that the queen loved her nightly martinis. In October, however, she was forced to give up the nightly ritual (via Vanity Fair) per doctor's orders, but that hasn't stopped her from partaking in other alcohol-related indulgences. According to royal sommelier Demetri Walters (via the Daily Mail), the queen still enjoys wine with her dinner, though he notes, "It's bad for her joints, and she can't drink too much when she's doing all these royal engagements."
She has become pickier with her wine choices, however. "I choose for the Queen, but she's quite exacting, as she doesn't drink much wine at the moment," said Walters. Perhaps she still laments over her days of indulging in bone-dry gin martinis. A royal friend noted that the queen giving up her favorite drink was "not really a big deal for her [as] she is not a big drinker... But it seems a trifle unfair that at this stage in her life she's having to give up one of very few pleasures" (via Vanity Fair).