Twitter Is Tearing Apart Alec Baldwin's Emotional Interview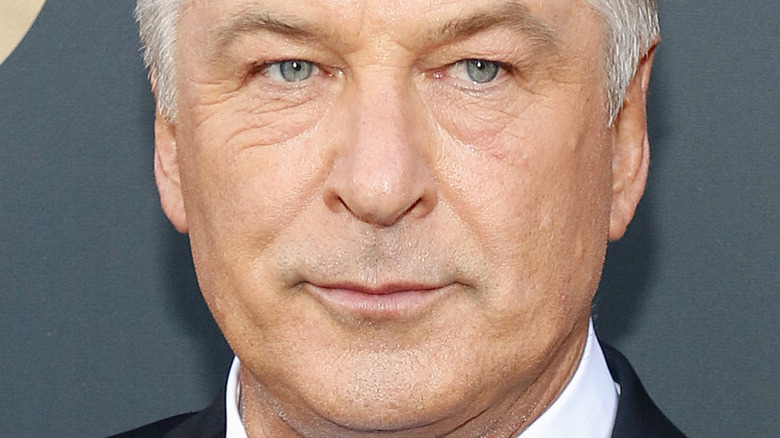 Tinseltown/Shutterstock
It's no surprise that Twitter can be both a fun, entertaining way to interact with people, and at times, a dumpster fire. Both can are evident in the aftermath of Alec Baldwin's first interview since the tragic accidental shooting on the Santa Fe, New Mexico, movie set of "Rust."
As Baldwin sits down with ABC's George Stephanopoulos for an emotional interview about the horrific incident that took the life of one crew member and injured another, the social media site is fuming about Baldwin's statements. Baldwin understandably replies with a gamut of emotions, from sadness to shock to anger, while discussing the terrible accident that killed his "friend" and crewmate, Halyna Hutchins, who served as cinematographer on the film, per CNN. The October 27 accident also injured the film's director, Joel Souza. 
Of course, in typical Twitter fashion, people are analyzing every detail of Baldwin's behavior and judging the veracity of his responses as if they knew him — so what are they saying? Well, the general reactions aren't amazing.
Much of Twitter does not believe Alec Baldwin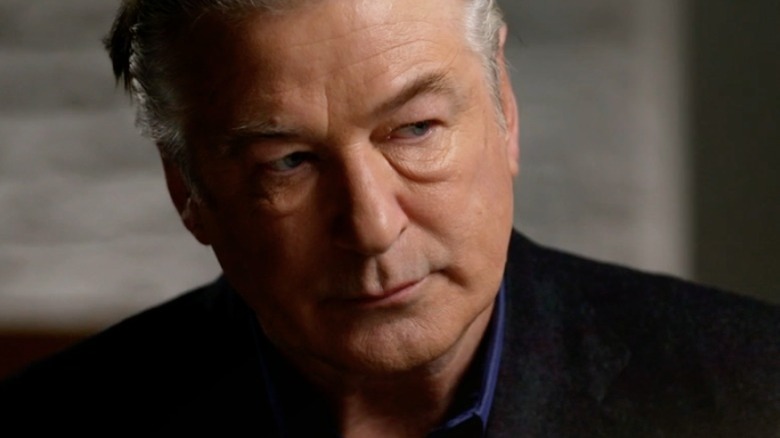 ABC News
As Alec Baldwin answers George Stephanopoulos's questions for ABC, Twitter is chock-a-block with opinions about his statements. Many don't believe his responses, due to the simple fact that he's an actor. "Sincere question...," one asked, "when you see a well-trained actor in an interview like this how are you supposed to differentiate between their real emotions and their acting?" Another tweeted, "Imagine forgetting that Alec Baldwin is an ACTOR and can literally cry on command." One came to his defense saying, "if ppl can't see the PTSD weighing on him thn ppl are blind."
Baldwin stated that he didn't shoot the gun that led to Halyna Hutchins' death, saying, "I would never point a gun at anyone and pull a trigger at them." Though "Rust" assistant director David Halls corroborates the claim, Twitter isn't buying it. "BREAKING: Alec Baldwin wants you to believe guns shoot by themselves," one user said. Another joked, "Alec Baldwin discovers a new type of revolver that pulls it own trigger. Patent pending."
Addressing speculation over whether Baldwin checked the gun before it went off, Stephanopoulos asked what Baldwin's responsibility was. Twitter took his reply, "That's a tough question," to task. "No it's not," one Tweeter said. "Always check for a live round & never point it at anyone on set." But another came to his defense, pointing out, "unless you're an experienced gun owner or enthusiast, how could you possibly know the difference between a live & dummy round on a set? Are all actors schooled in knowing the difference between the two?"