Did Joshua Bassett Just Shade Olivia Rodrigo?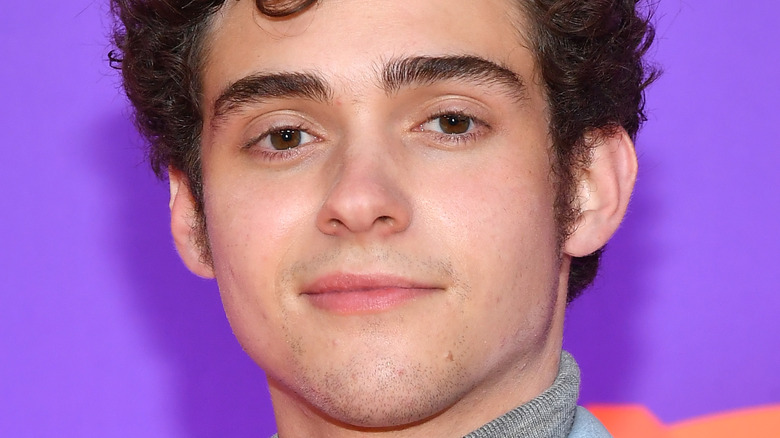 Amy Sussman/KCA2021/Getty Images
Olivia Rodrigo has had a breakthrough year with her record breaking album, "Sour." Per Billboard, Rodrigo scored two #1 songs with "Drivers License," and "Good 4 U," while her debut album also hit #1 on the charts, making her the songwriter of the year. Rodrigo was also nominated for seven Grammy Awards, including Best New Artist, per Teen Vogue.
Rodrigo's success, of course, has a lot to do with her vocal talent, but also her lyricism and how well she was able to convey feelings of heartbreak on "Sour" — largely rumored to be about her breakup with fellow "High School Musical: The Musical: The Series," star Joshua Bassett. Bassett was rumored to have cheated on Rodrigo with ex-Disney star Sabrina Carpenter. While Rodrigo has never confirmed that the songs were about Bassett, the relationship between both of them has soured. Bassett confirmed to GQ that he hasn't spoken with the singer since she released her smash hit "Drivers License" in January, while noting he's attempted to reach out to her.
Given Bassett's unsuccessful attempts to reach out to her personally, he decided to do it through his music, and fans are wondering if he shaded Rodrigo in his new songs. Here's what his songs are about.
Joshua Bassett's new songs are a way to 'speak up for' himself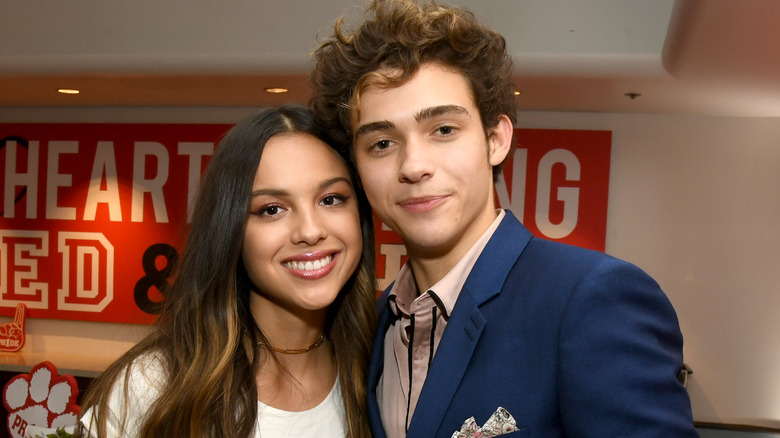 Kevin Winter/Getty Images
On December 3, Joshua Bassett released an EP titled after his songs — "Crisis," "Secret" and "Set Me Free." Per BuzzFeed News, each track details the end of a relationship and the heartbreak that comes with the experiences, with several references to Olivia Rodrigo's album tracks. In "Crisis," the "High School Musical: The Musical: The Series" star references someone "messing" with his life "as a career move," per Genius. "If you get to tell your truth then so do I," the singer croons over a guitar in the chorus. "Half the s**t you're saying is only half true, messing with my life as a career move."
However, Bassett's pointed references didn't just stop with "Crisis." In "Secret," Bassett directly quoted the lyrics of Rodrigo's hit "Good 4 U," singing, "I rеally hope you had your fun, good for you foolin' everyone." Later in the song, Bassett seemingly accuses Rodrigo of manipulating "the truth" to make people empathize with her. "When your 'Woe is me' stops workin' / I bet your songs won't sound the same," he sings. Bassett finally turns the page on the last song and admits that he's working on himself after a "f***king year."
In an interview with GQ, Bassett said that the songs were written six months ago as a way to "speak up for myself." "I'm not here to expose people. It was eating me alive, and I couldn't keep it in anymore," he added.