What Is Prince Charles Really Like When The Cameras Aren't Rolling?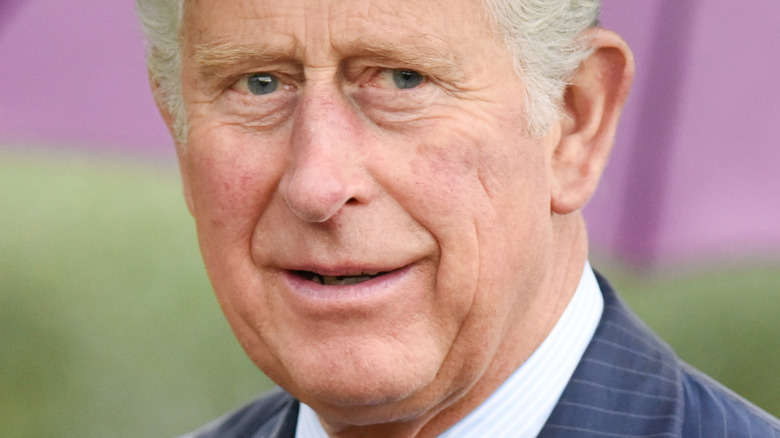 Bart Lenoir/Shutterstock
We may receive a commission on purchases made from links.
As heir to the throne, Prince Charles continues to dominate headlines. The British tabloids are hard on the Prince of Wales, and the popular Netflix series "The Crown" hasn't helped the public's perception of the future king. But, what is Charles really like? Is he portrayed fairly in the media? One problem might be that Queen Elizabeth II is an incredibly popular monarch, as a recent YouGov ranking of the royals showed Charles' mother had a 72% approval rating. A 2021 Newsweek survey reported that most British people don't want Charles to be king. Instead they want Prince William to rule after Elizabeth steps down.
On the 20th anniversary of Princess Diana's death in 2017, old recordings of Diana sparked a backlash for Charles, too. The Daily Beast reported that when Diana confronted Charles about his affair with Camilla, he responded, "I refuse to be the only Prince of Wales never to have a mistress."
Prince Harry's claims about Charles to Oprah Winfrey have hurt his dad's already shaky popularity even further and a new book reported that Charles was the royal worried about the skin color of Harry and Meghan Markle's kids. The skin tone claim made in Christopher Andersen's book, "Brothers And Wives: Inside The Private Lives of William, Kate, Harry and Meghan," added fuel to the argument that Charles won't be a good king. But, how many of these assumptions about Charles are based in reality? Well, it seems the prince isn't quite the same when the cameras aren't rolling.
Prince Charles doesn't get enough credit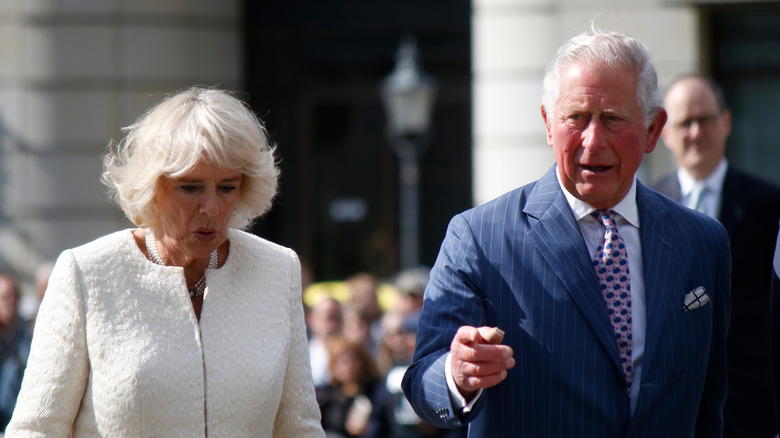 360b/Shutterstock
Prince Charles is quiet but nice to reporters, and some people believe he doesn't get the credit he deserves for his work. CNN sent two reporters with the Prince of Wales to Barbados on December 2. Max Foster and Lauren Said-Moorhouse noted that the future king chatted with them. As the CNN reporters wrote, "With little fanfare or forewarning, he strolled back as we were gathering our belongings to deplane, making sure to say hello to new members of the traveling press and thank the group for joining the tour." Foster and Said-Moorhouse explained, "A simple gesture and one he doesn't have to make, but which goes a long way in maintaining a relationship with the media."
Some blame the British tabloids for reporting about the salacious events in Charles' life, while ignoring the good the prince has accomplished thus far. Royal expert Howard Hodgson described Charles to Express, calling him "very socially conscious, very concerned to do the right thing, very concerned to have green credentials, very concerned to actually do good." The royal expert also talked to the outlet about the Prince's Trust, the organization Charles founded 45 years ago. Hodgson said, "It has done more good for ethnic minorities and other deprived kids, and got them jobs or started them businesses, than anything else in the UK."