The True Meaning Behind Fountains By Drake Featuring Tems
John Shearer/bbma2017/Getty Images
Drake could make his millions rapping about parties, women, and being rich — which he does — but he also uses his music to share his life with those who are listening. For instance, he remembers someone he used to know in "N 2 Deep," sends an apology to his son in "Papi's Home," and offers his fans a reflective tune with "The Remorse." If those songs seem somewhat dire, that's because the rapper was willing to ride both highs and lows for his 2021 album, "Certified Lover Boy." And, to be honest, the lows seem to have won out more often than not, if the artist himself is to be believed.
Indeed, the album is a "combination of toxic masculinity and acceptance of truth which is inevitably heartbreaking," Drake explained to Apple Music. While delving that deep into the star's emotional state — as well as the circumstances that sparked such intense actions and reactions — the songs are delivered with Drake's signature smooth sound, making them more than just a little easy to listen to even while the meaning behind each tune will move you.
That certainly applies to "Fountains," which is his first collaboration with Tems. The two teamed up to bring fans a song that definitely deserves a spot on favorite playlists. However, it also happens to give us a glimpse at a relationship that seems to experience its own highs and lows.
Drake and Tems can't contain their emotions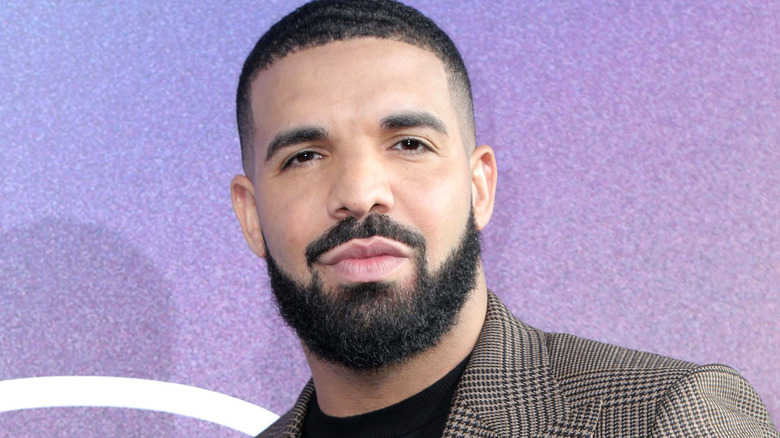 Kathy Hutchins/Shutterstock
When Drake and Tems decided to both take on the vocal responsibilities in "Fountains," they each opted to handle a verse themselves. That's why we can hear Drake kicking things off by being incredibly honest about how a certain someone is affecting him. That's clear when he says, according to Genius, "How do you know the way I feel? / You got me losing my mind, oh ..."
However, despite the fact that Drake is apparently trying his best "to suppress [his] emotions," he admits, "They're bursting like fountains, baby." At the same time, he has to acknowledge what's going on between them and the feelings that spark "take me up, they take me down / I'm getting weak in my knees, oh." From there, Tems takes over in the second verse and gets just as honest. "I feel you in my mind / I want to dance tonight / It's in thе air tonight," she tells the person that she's singing to in the song.
While that would make you believe that everything's amazing between the people that the lyrics are focusing on, it turns out that we haven't heard a few crucial details about what's really going on in this relationship.
This is what Drake and Tems have to do to make things work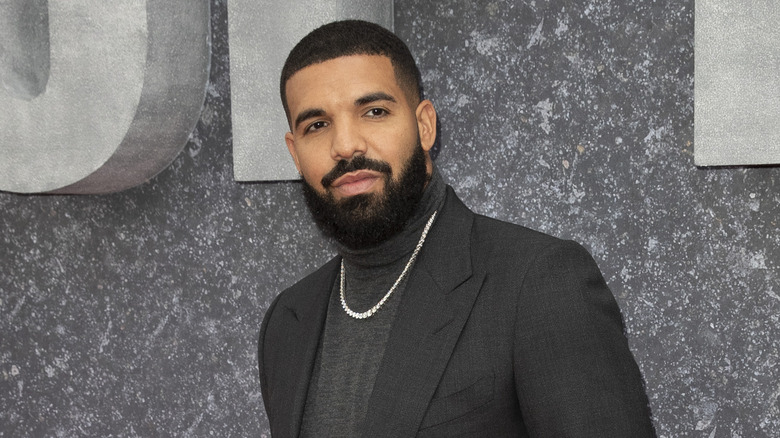 John Phillips/Getty Images
"Oh, baby / Come in, come in, yeah, come in / I cannot fathom this life without you," Drake and Tems both proclaim during the post-chorus of their song together, "Fountains," according to Genius. The oh-so revealing lyrics go on when the two add, "This feels like home now / Come in and stay here / Baby."
There's no doubt what these two want — that is, for the person who has affected them so deeply to stay with them. However, they also know that there's something that they have to do if they want to make sure that happens. That's why, in the chorus, they tell that certain someone, "I'll be patient with you, no more fighting."
That's certainly key right there. People can have strong (even super-strong, almost wildly over-the-top) feelings about each other and that's pretty darn awesome. However, unless they're also willing to acknowledge and respect the other person's needs as well as navigate the relationship with care, it just won't work out in the end.