The Real Reason Dorit Kemsley's Husband PK Was Arrested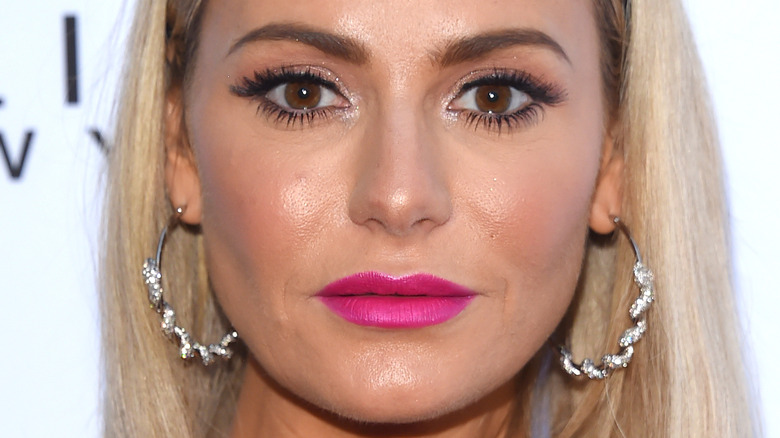 DFree/Shutterstock
Dorit Kemsley and her husband, Paul "PK" Kemsley, are having their fair share of brushes with the law right now. In late October, "The Real Housewives of Beverly Hills" stars were robbed of around $1 million worth of items after thieves broke into their home, according to NBC News.
Dorit claimed that the multiple men who robbed her got her out of bed and forced her to show them to her expensive jewelry and her other valuables. It was also claimed that at least one of the men, who it's thought was armed, "threatened to kill her." The home invasion is thought to have lasted for around 20 minutes, according to Daily Mail, which also reported the reality star was held at gunpoint.
Dorit opened up about the horrific ordeal while speaking to Extra in November, admitting that one of the robbers urged another to "just kill her." She heartbreakingly recalled, "I begged them, I begged for my life, and begged for their life."
The couple's two children were home at the time of the invasion, though PK was on a trip to his home country of England. Now though, he's finding himself having to speak to law enforcement for a whole different reason.
PK Kemsley arrested on suspicion of drink driving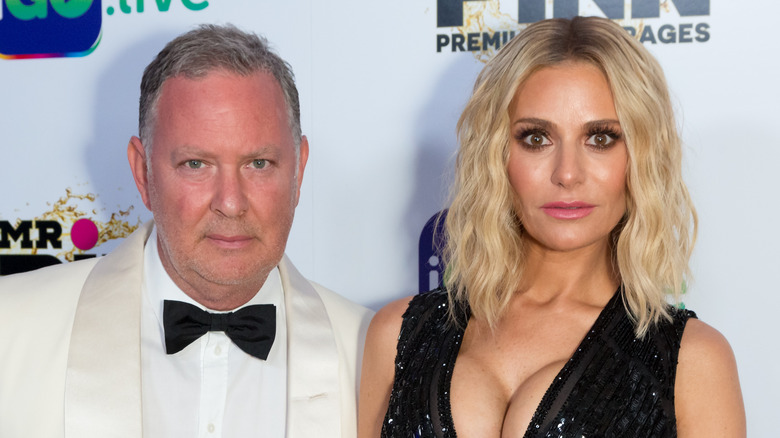 Greg Doherty/Getty Images
Dorit Kemsley's husband, Paul "PK" Kemsley, was arrested on suspicion of DUI on November 23, according to Daily Mail. The outlet claimed that the reality star — who was driving alone — was allegedly just over the legal limit and was pulled over and taken to the police department. PK was then taken home by California Highway Patrol, while TMZ reported that officers described PK as being "cooperative during the stop."
"The Real Housewives of Beverly Hills" star's attorney confirmed the incident, saying in a statement he "consumed a glass of wine with dinner" which put him over the limit. "Following a traffic stop, it was determined that he may have been close to the legal limit. He regrets the fact he did not take alternate transportation home that evening," they continued. PK's attorney added that the reality star "takes the allegations extremely seriously and fully cooperated with the authorities. This would mark the first and only such incident in PK's long driving history. He has learned a valuable lesson."
PK doesn't appear to have addressed the incident directly on his Instagram, but did upload a somewhat telling post on November 24. He shared a selfie alongside the caption, "So today I am nominating myself as C*** of the week. The reason I believe I am entitled to this accolade is for engaging with total C***'s .... I have to stop doing this and therefore as I try to embrace accountability."