Who Did Donald Trump Just Attack In His Latest Mar-A-Lago Speech?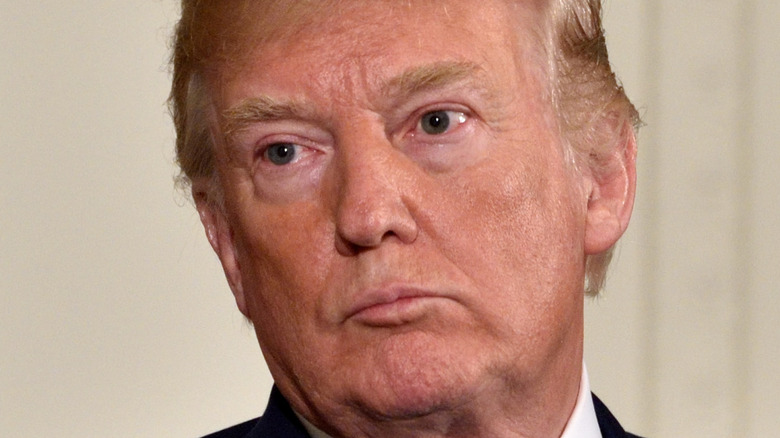 Evan El-Amin/Shutterstock
Another day, another confusing rant from former President Donald Trump. When the 45th president bashes opponents, you never quite know what Trump will say. Trump has certain individuals and organizations that he blasts regularly, and the former president seems to give scathing speeches at Mar-a-Lago. Trump attacks President Joe Biden regularly. California Rep. Adam Schiff is also a frequent target — the former president even wanted to prosecute Schiff for treason in 2019, according to Rolling Stone.
Likewise, Trump lashes out against Senator Mitch McConnell frequently; he called McConnell the "most overrated man in politics" and blamed the Kentucky Senator for "working so hard to give Biden a victory," according to Business Insider. The former president regularly calls the press the "enemy of the people," but Trump may save his harshest words for The New York Times. CNN reported that, in April 2020, Trump said, "The story in The New York Times was a total fake. It's a fake newspaper, and they write fake stories."
However, even by Trump's own standards, his latest attacks during a speech at Mar-a-Lago were brutal.
Donald Trump attacks General Mark Milley and press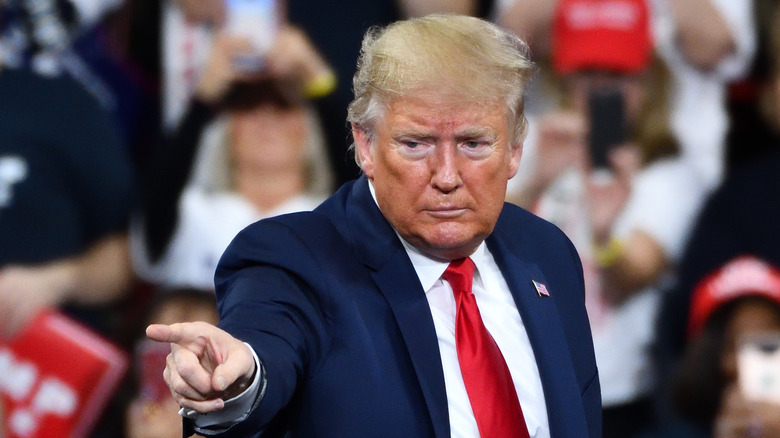 Evan El-Amin/Shutterstock
In a speech December 4 at Mar-a-Lago, former President Donald Trump called the press "crooked bastards" and said General Mark Milley was an "f***ing idiot," according to The Guardian. The former president blasted Milley in the foul-mouthed speech over the American withdrawal from Afghanistan. "I'll never forget Milley saying to me, 'Sir, sir. It's cheaper to leave the equipment than to bring it,'" Trump said, adding that that's when he realized Milley was a "f***ing idiot." The Washington Post reported in September that Milley previously feared Trump would start a war and conducted secret phone calls with his Chinese counterpart to say that "the American government is stable and everything is going to be okay." 
Trump's Mar-a-Lago speech had especially harsh words for the media. "We have no press. The press is so corrupt. We don't have a press. If there is a good story about us, a good story about any of the people that are Republicans, conservatives, they make it a bad story," Trump said. "And if it's a bad story they make it the worst story in history. It is the most dishonest group of people." He also took credit for the U.S. electorate's dwindling respect for the press, claiming "now they have a lower approval rating than Congress" and calling them "a bunch of very dishonest, crooked bastards."