Twitter Is Fuming Over Ellen DeGeneres' Unexpected Win At The People's Choice Awards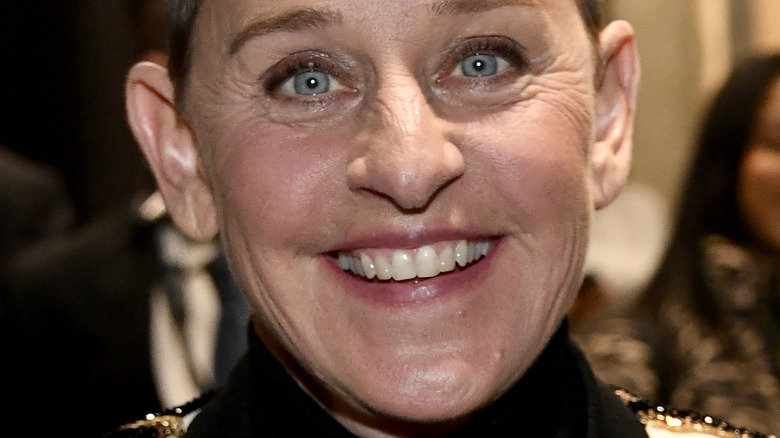 Frazer Harrison/Getty Images
The People's Choice Awards kicked off with Kenan Thompson hosting the show live from Santa Monica, California, on December 7. Performers included H.E.R., Blake Shelton, and Christina Aguilera, while Kim Kardashian, Christina Aguilera Dwayne "The Rock" Johnson, and Halle Berry all received honors. 
Another person who received praise is Ellen DeGeneres, when her TV show, "The Ellen Degeneres Show," won the Daytime Talk Show award. "It means more to me especially now," DeGeneres said to the audience, per E! News. "This is our final season so to all the people who voted and to everyone that I have worked with for the past 19 years, we are a family. I love all of you." She added, I'm grateful and thank you for supporting me for all these 19 years that we've been doing the show and the show has been the greatest experience of my life. I have enjoyed every bit of it."
But not everyone is enjoying DeGeneres' win as much as she is, and these folks aren't afraid to speak out on social media, either.
Some Twitter users believe Ellen doesn't deserve her PCA win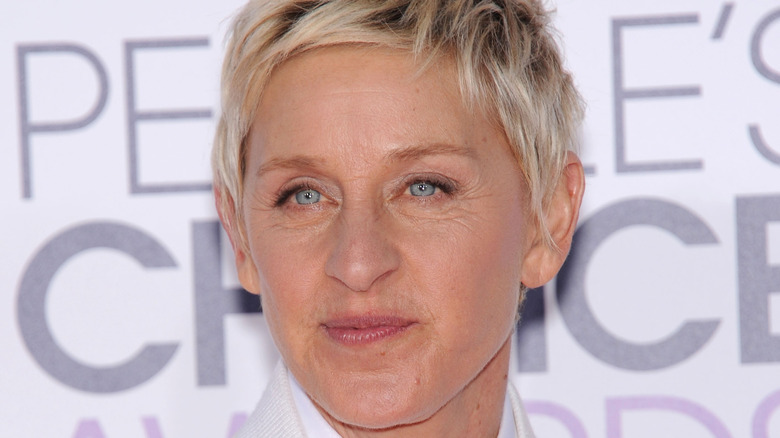 DFree/Shutterstock
Ellen DeGeneres won the Day Time Talk Show award at the 2021 People's Choice Award, for "The Ellen Degeneres Show." Even though this show relies on fans nominating and voting for who they want to see win, some Twitter users were shocked and not too happy to hear about DeGeneres' win.
One Twitter user joked that "people who voted for Ellen Degeneres probably thought they were going to get entries for her 12 days of giveaways and don't actually gaf about her (or likely she just paid for the win) #PeoplesChoiceAwards." Another commenter pointed out, "Ellen winning is proof that cancel culture isn't real." Another person believes DeGeneres isn't reflecting on the harm she's caused. "The fact that Ellen created and maintained a toxic work environment and is still out here winning awards is what's wrong with this country. Stop celebrating people who need to be held accountable for their bulls**t. #PeoplesChoiceAwards," they said.
Back in March of 2020, DeGeneres was accused of fostering an abusive, toxic work environment. Eventually, DeGeneres decided to end "The Ellen DeGeneres Show," and according to her, it wasn't because of the mounting allegations surrounding the show (although it didn't help). "When you're a creative person, you constantly need to be challenged—and as great as this show is, and as fun as it is, it's just not a challenge anymore," DeGeneres told The Hollywood Reporter.