Tyra Banks Talks Return To America's Next Top Model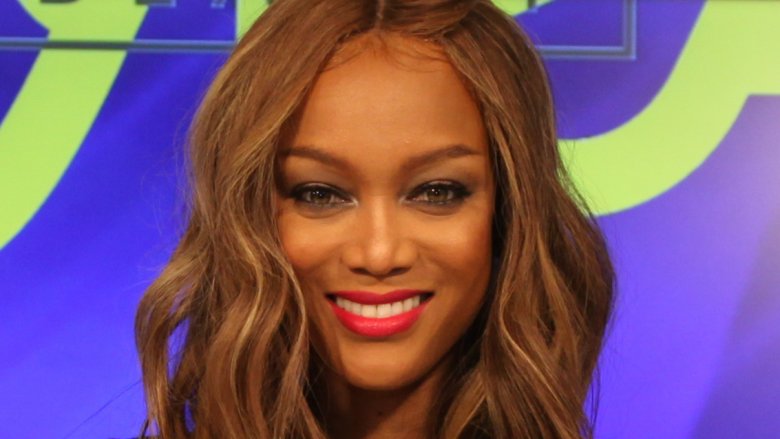 Getty Images
Tyra Banks is crediting her loving fan base for her return to America's Next Top Model. 
"Fans drew me back, blowing up my social media," the supermodel explained to Entertainment Tonight at the ANTM press conference on Monday, June 5, 2017. "They were very adamant and very emotional."
Banks famously stepped down from hosting the show during its move from the CW to VH1 in 2016. While singer Rita Ora took a turn as host, Banks remained involved as an executive producer. But she's now gearing up for a triumphant return in the series' 24th cycle. 
"[Fans' support] led me to have a change of heart," she expressed in a statement (via VH1). "After giving it a lot of thought, I realized that remaining behind the camera wasn't enough because ANTM is woven into my DNA."
However, Banks is making some major changes, starting with nixing ANTM's age limitations.
"I say screw the number. Throw away age," the 43-year-old TV personality revealed to ET. "It's not how old you are, it's how old you look. So if you are 42 and you look 27, honey, you should model for 27-year-old things. Then once you do look 42 there's a hell of a lot of 42-year-old women that want to look at somebody that looks like them."
"I feel like it should be a career that can go forever," Banks added. "And presently, it's not."
The fashion icon is certainly going to be keeping busy this summer, as she replaces Nick Cannon as host of America's Got Talent. But here's hoping her ANTM return has a smoother start than her new AGT gig.
As Nicki Swift previously reported, Banks has been accused of verbally and emotionally abusing a contestant during the first round of auditions back in March 2017. In the lawsuit filed in late May, the contestant's parents expressed that their daughter was humiliated by Banks, who is now facing serious allegations, including the "infliction of emotional distress, intentional and negligent, civil battery and civil assault."
As ET reported, the new season of ANTM will begin production this summer.