Selena Gomez Talks Dating In The Spotlight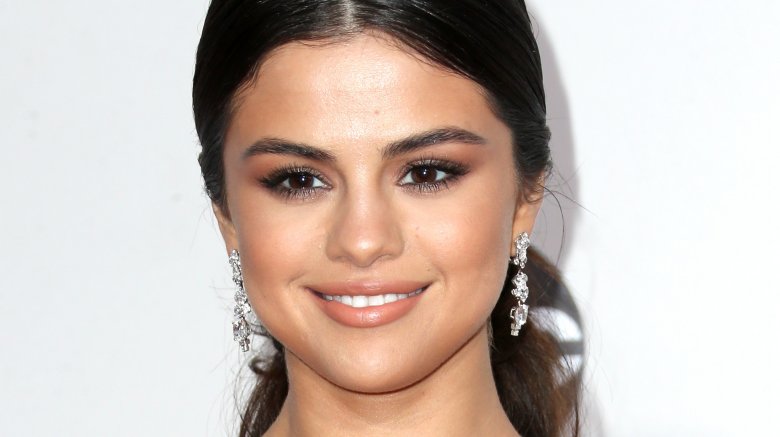 Getty Images
The "Kill Em With Kindness" singer just opened up about her relationship with The Weeknd, and it's clear she's happier than ever. 
Visiting On Air With Ryan Seacrest on June 9, 2017, Selena Gomez revealed that she's doesn't feel the need to keep anything about her new romance a secret, like she may have been inclined to do in the past.
"Because I've been doing this for so long, I don't feel like there's anything that I would want to ... not necessarily hide, but I'm genuinely myself," she told host Ryan Seacrest (via Us Weekly). "I think it's really hard when I would want to spend so much time hiding things. It's too much pressure, and I think everyone gets over everything eventually."
"I just want to be happy," Gomez continued. "If that's me just being myself, then I don't really care."
Gomez and The Weeknd began dating in December 2016 and have not been shy about sharing their admiration for each other, sharing adorable photos together on Instagram and whispering "I love you" at the 2017 Met Gala.
The two might even collaborate on new music sometime soon. Fans suspect that Gomez's upcoming single "In Her Element" will feature her beau's vocals. And while some people may not love the idea of Gomez including details of her love life in her music, the young songstress just doesn't care.
In an interview with Ivy Unleashed on May 25, the former Disney Channel star admitted that she's over caring about what other people think, especially regarding how love life finds its way into her music. "You know I think I spent too much time worrying about what other people have said about me," she told the radio show. "I just don't have anything left. All of my energy goes to people that I love and wanting to make things that make people feel something, so if I make you feel something and that pisses you off, I think that's the goal, I've made you feel something."
Gomez seems more confident than ever, and we're loving it.