Westworld Star Confirms What We Suspected All Along About Hugh Jackman's On-Set Behavior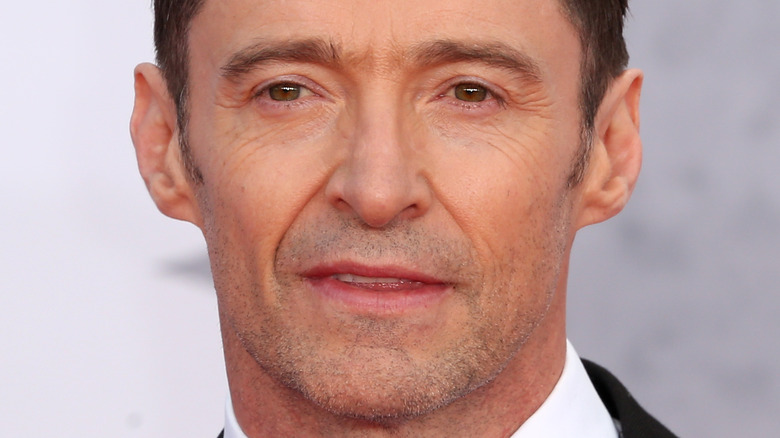 Cubankite/Shutterstock
Hugh Jackman has played a wide range of characters since he became a leading man. As diverse as his acting portfolio may be, he has developed a reputation for being very consistent in his temperament while on the sets filming. A co-star from one project, "Reminiscence," shared her insight into working with Jackman and fully confirmed what many people already believed about what it was like to work alongside the charismatic actor.
Angela Sarafyan has been acting for years, but she has become most well-known for her portrayal of Clementine Pennyfeather on "Westworld." However, she has appeared in a wide range of projects, from "Buffy the Vampire Slayer" to "Criminal Minds," "The Good Guys," and "Blue Bloods." She has worked with all sorts of Hollywood heavyweights, but it seems Jackman, in particular, has made a big impression on her. 
Prior to promoting "Reminiscence," Sarafyan talked about connecting with co-stars in an interview with Moviehole. "When you're isolated in that moment with the people that you're with, you bring that soul, that energy, that life and that connection to bring life to the story that you're telling," she shared. She added that the connection may not stay, "But you will always cherish that, because there was something intimate." She was speaking of another movie, "A House on the Bayou," in that interview. However, the sentiment seemed to apply to her work with Jackman as well.
Hugh Jackman's co-star shared plenty of praise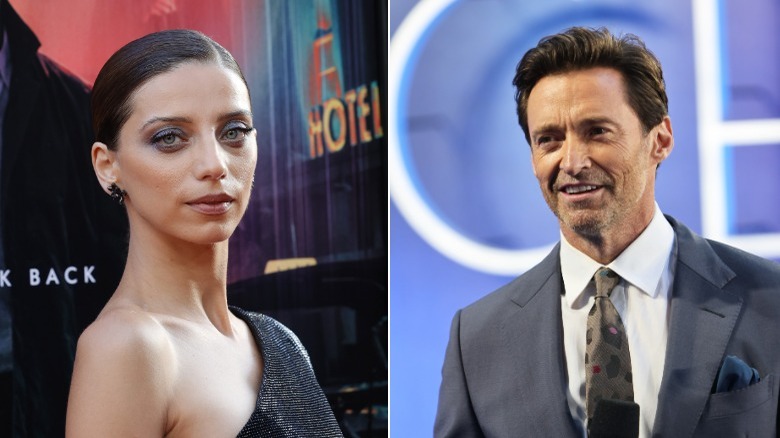 Frazer Harrison/Getty Images, David M. Benett/Getty Images
"Westworld" and "Reminiscence" star Angela Sarafyan called co-star Hugh Jackman "a phenomenal, phenomenal, actor," per Insider. "He was so kind. He's such a good person," she added, reinforcing what others have signaled of Jackman's reputation. Even as Jackman initially embraced Hollywood, he quickly won people over. Patrick Stewart described meeting Jackman before he was cast in "X-Men." "He spent 15 to 20 minutes chatting, and by the time he was called to do his reading, we'd fallen in love. He charmed everybody," Stewart recalled for Variety.
Even after he became a hot commodity in Hollywood, Jackman's good-guy reputation stuck. "He was so humble and patient, and he was just lovely," Sarafyan continued regarding Jackman. "I don't think there's a bad bone in that man." Jackman and Sarafyan did not share many scenes in "Reminiscence," but, despite that, he showed her the same charming persona others at every level in the industry have experienced. Liev Schreiber once told Men's Journal of Jackman, "I think he really, authentically believes in the notion that we should be good to each other, that we should be kind to each other." He added, "It's something I really admire; and every time I feel myself coming off the rails or going out of line, I think about how Hugh would handle the situation." Plenty of big-name actors may have reputations for horrible set behavior. When it comes to Jackman, however, Sarafyan confirmed he's consistently exactly the opposite.