Usain Bolt Says He Was Completely Ghosted By Prince Harry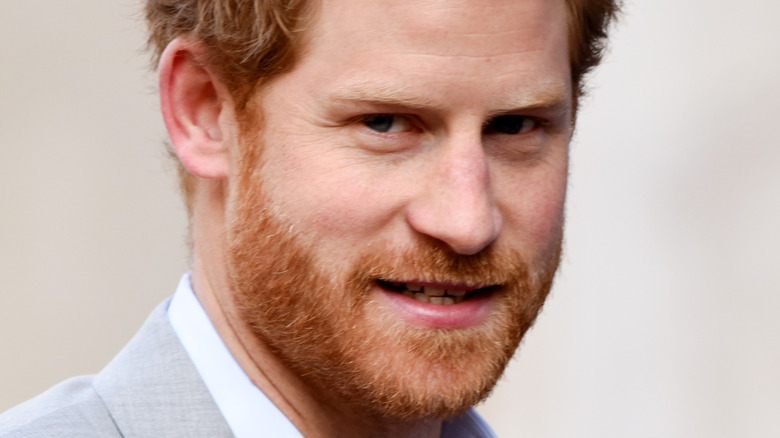 Bart Lenoir/Shutterstock
We may receive a commission on purchases made from links.
Prince Harry And Meghan Markle may be searching for a new brand, but the pair has an uphill battle in front of them. Following growing tensions between the young couple and the royal family, Harry and Meghan decided to step down from their duties as senior royals and start a life together in California — but it seems time and distance can't heal all wounds. Since their departure, Harry and Meghan have repeatedly called out the royal family, particularly in their bombshell interview with Oprah, and their claims have undoubtedly caused a rift in their relationships with Harry's immediate family.
It seems, however, that Harry hasn't just burnt a bridge with his family members, but also with his oldest friends. In the 2020 book "Finding Freedom," authors Omid Scobie and Carolyn Durand write that one of Harry's closest friends, Skippy, whom he met while studying at Eton College, felt the prince abandoned them and chose his partner instead. Skippy reportedly sat Harry down and told him things "were moving too quickly" with Meghan (via Express); Harry allegedly didn't invite him to the evening reception after his and Meghan's 2018 wedding. It was at a brunch the day after the nuptials that Skippy was reportedly heard telling friends, "Meghan has changed Harry too much," and proclaiming, "We've lost him." 
It's a sentiment that was recently echoed by none other than Usain Bolt — albeit in a much more hopeful manner. What happened?
Usain Bolt's changing friendship with Prince Harry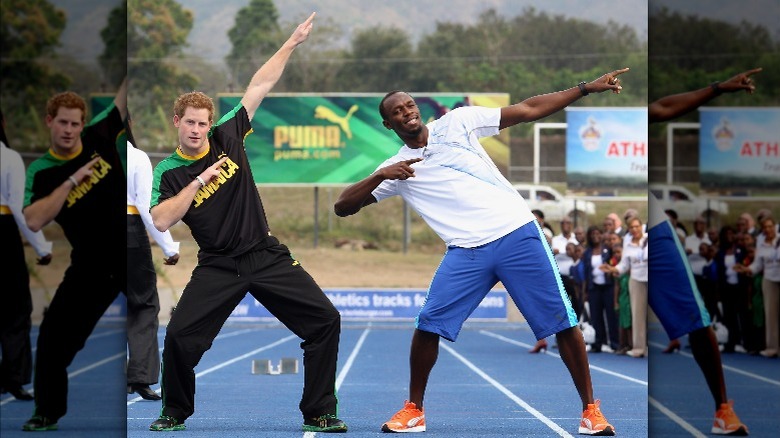 Chris Jackson/Getty Images
Usain Bolt and Prince Harry first met in 2012 when Harry was on an official tour of the Caribbean and stopped in Jamaica, per CNN. There, they raced each other (with Bolt letting Harry win) and reportedly "instantly hit it off." As the eight-time Olympic gold medallist told HELLO! in 2017, they kept in touch and saw each other "every now and then." Calling Harry "really cool" and a "really nice guy," Bolt enthused that he enjoys spending time with his royal buddy and even took the opportunity to give Meghan Markle his approval, saying "she's definitely a nice girl."
Later that year, the sprinter told The Sun he hoped Harry would pop the question because he'd never "seen him so happy." Revealing they had recently hung out, Bolt shared, "You have never seen a man with such a smile on his face — and it wasn't my jokes that put it there." What's more, he said he wanted to plan his friend's bachelor party. Boasting that he "can make things happen in Jamaica," like getting "the most beautiful beach closed off," he concluded, "I'm going to text him and plant that little seed." Unfortunately, nothing came of it. 
Speaking with The Sun recently, Bolt admitted, "No, I didn't [get to organize it]." Saying his friend "got really serious, really quickly" and is now all "about married life," he revealed he hasn't "talked to him in a while." He concluded, "I still would like to keep in contact." Harry, the ball's in your court.