Maralee Nichols Challenges Tristan Thompson's Claims About Their Affair In Explosive Interview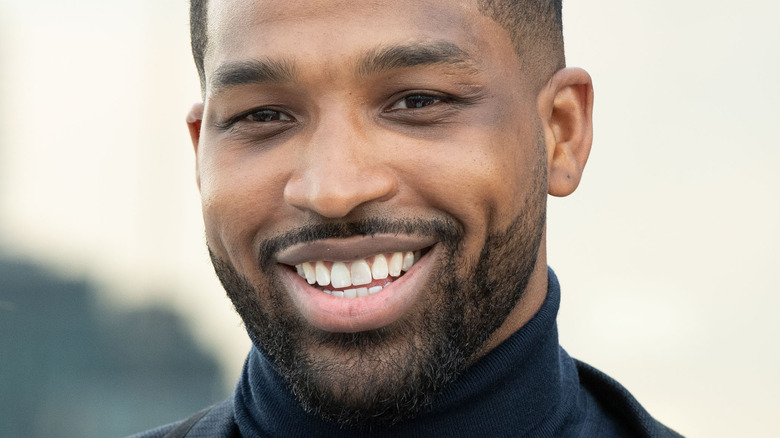 George Pimentel/Getty Images
Tristan Thompson is once again making headlines for his infidelity. Following a lot of drama between himself and several other women during his relationship with Khloé Kardashian, another woman named Maralee Nichols has come forward to allege that the NBA star is the father of her son, who was born in November. Considering Thompson and Kardashian were together at the time of the conception, this undoubtedly stings even more for the reality star, who had already given Thompson several chances. 
After the news hit the web, Thompson broke his silence to address his relationship with Nichols after she filed a child support lawsuit in California. At the same time, Thompson tried to move the lawsuit to Texas, reportedly to save some money. "Contrary to [Nichols]' many inferences in her declaration, we did not have a serious ongoing relationship," Thompson said in the statement, per the Daily Mail. "[Nichols] told me that she had been involved with other athletes and understood the limitations of our relationship; to-wit, that we might see each other on a sporadic basis for consensual casual sex only." 
Thompson also stated that the pair saw one another "sporadically between December 2020 and March 13, 2021," but says that they never had sex in California. The pro-baller also alleged that the only date of possible conception could have been in March because he remembers Nichols reaching out to see him on his birthday.
That's a lot to unpack, and Nichols is firing back at Thompson to share her truth.
Maralee Nichols challenges Tristan Thompson's statement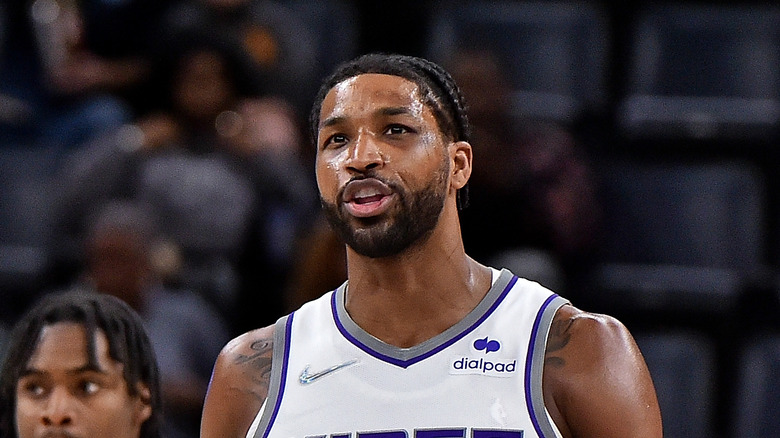 Justin Ford/Getty Images
As if enough hasn't gone down already between Tristan Thomas and his alleged baby mama Maralee Nichols, Nichols is now speaking out to share her side of the story. The drama is already messy, and Nichols' statement complicates matters even further.
In a statement to E! News, in light of several stories about her in the press, Nichols said, "Over the past couple of weeks, many inaccurate and false stories have been circulated about me. "I have not at any point released — nor have I directed anyone else to release — any information regarding Tristan Thompson or any litigation involving him."
Nichols stated that the purpose of her statement was to defend her character from "​​fake stories" and "unflattering photos." She told the outlet that she and Tristan met at a party at his home in 2020, despite several reports suggesting that she trained the NBA star. "​​These are the facts: I have lived in California since 2019. I am not a personal trainer," Nichols shared. She also shot back at some of Thompson's claims. "Houston was one of many nights we spent together. Soon after his birthday weekend in Houston, Tristan invited me to visit him in Boston," she stated, claiming the baby was conceived in April, not March like Tristan alleged. 
Per People, a court dismissed Thompson's Texas lawsuit, and it looks like the case will be handled by a court in Los Angeles, where Nichols originally filed the claim.