The True Meaning Behind Pipe Down By Drake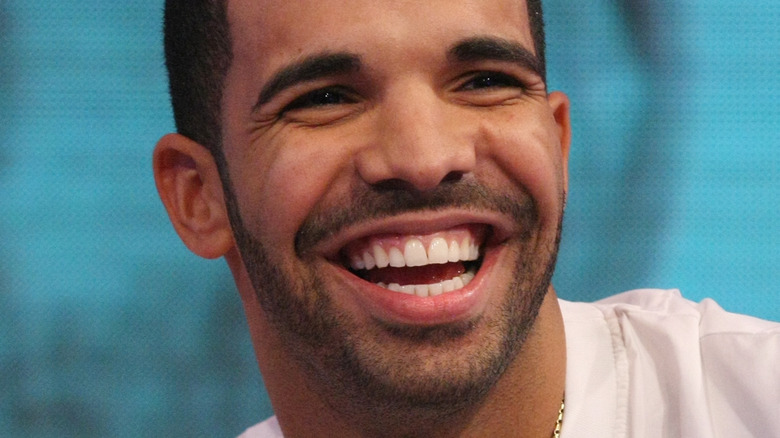 Bennett Raglin/bet/Getty Images
If you're a fan of Drake's music, then there's a very good chance that you added quite a few songs — if not every single last tune — from his sixth studio album "Certified Lover Boy" to your favorite playlists when it first came out back on September 3. On top of that, each time you listen to the collection of hits, you are probably touched by the apology he offers to his son in "Papi's Home" and get reflective along with the rapper while "The Remorse" is playing. We have to assume you also get caught up in the drama whenever "Get Along Better" featuring Ty Dolla $ign comes on and get as emotional as Drake can be when you hear "Fountains" with Tems.
But what do you do when you hear "Pipe Down," track 10 from the album? Frankly, while the sound of the song sets up what seems to be a relatively chill vibe, the lyrics reveal that the actual meaning behind the tune is anything but laid back. That's why one listener took to Twitter to admit, "Pipe Down by Drake being my top song on Spotify speaks volume[s]."
Another Twitter user explained that they were also feeling the song more than just a little, writing, "Pipe Down x Drake says everything my soul feeling." And what it's saying is definitely a lot!
Drake is done being yelled at, despite trying to please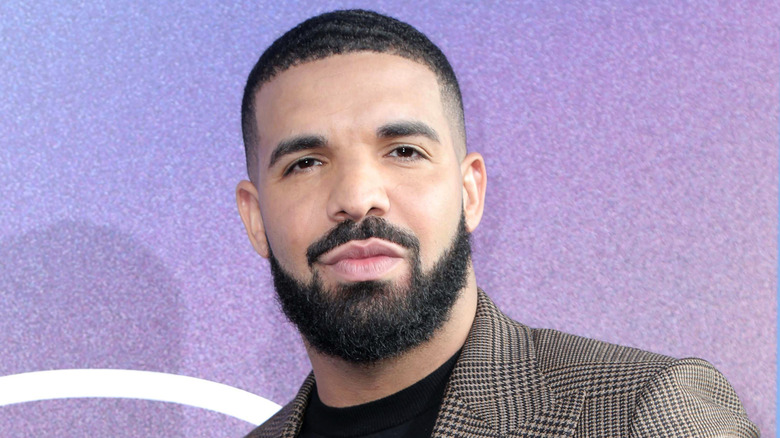 Kathy Hutchins/Shutterstock
If you're unaware — which could be unlikely — the term "pipe down" is usually used when you're telling someone to be quiet. In Drake's song, "Pipe Down," he's wondering what he has to do in order to enjoy that kind of silence when it comes to a certain someone who he was apparently involved with. He was originally willing to do quite a few things for to make things work.
You can hear that in the chorus, according to Genius, when he tells the person that the lyrics are directed toward, "So I don't get how you're yelling at me / How much I gotta spend for you to pipe down? ... / How deep I gotta dig for you to pipe down? ... / All the things I've done up until right now ... / I need a thousand pages just to write it down."
If it sounds harsh that Drake is telling this person to "pipe down," it turns out that he's not upset over a little noise. He makes that clear when he asks, "So I don't get how you're yelling at me[?]" That's right, there's quite a bit of arguing happening even though Drake was willing to put himself on the line in various ways. On top of that, as his lyrics continue, he admits something else about the situation.
Drake admits he wanted something specific from this special someone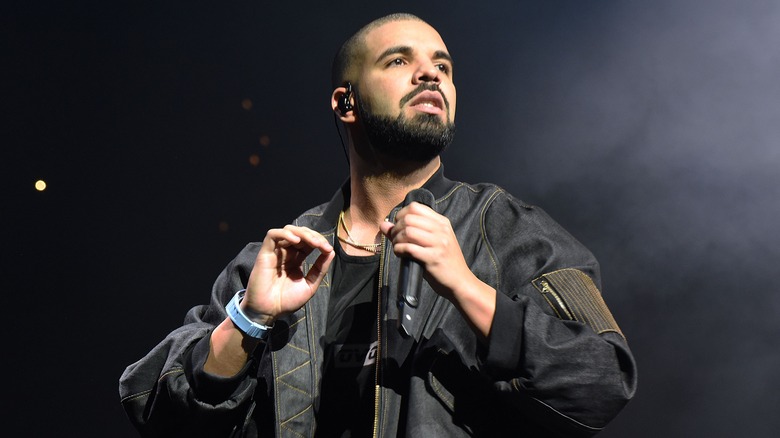 Chris Mckay/Getty Images
It seems pretty clear from the lyrics in "Pipe Down" that the relationship between Drake and the person that he's singing to might not work out because of the friction. However, the star is still clearly reflecting on what happened between them. On top of that, he gets honest about what he really wanted from the person that he cared about.
"And when you see Chanel, I wish that's how you saw me / That s**t you tell Chanel, I wish that's how you called me," Drake says in the first verse, according to Genius. Apparently revealing that he wishes this person was as impressed and as excited by him as they are by items from a certain designer brand, he also feels bad that she confides in her friend in a way that she doesn't with him. That surely hurts him considering, as he notes, "You know I love you more than all them n****s put together / And it's a lot of n****s' trust, I put the list together / And it's a lot just to assume we're meant to be together / You gotta live that sh*t for real, you can't just say whatever."
Even though all of this might not exactly be easy for Drake to open up about, he goes on to admit, "That raw s**t, that honesty, yeah." Yeah, indeed.