Why Did Jay-Z Publicly Say Beyoncé Is Going To Be Angry At Him?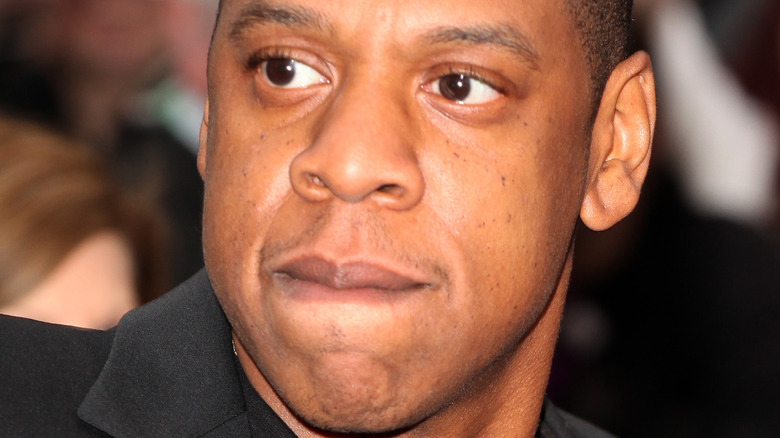 Featureflash Photo Agency/Shutterstock
It's hardly a secret that Jay-Z and Beyoncé have had their ups and downs when it comes to their marriage. Most notably (of course!) is that infamous cheating scandal the two weathered, with the rapper confirming to The New York Times Style Magazine in 2017 that he did in fact step out on Beyoncé after infidelity rumors began to swirl in 2013.
"The hardest thing is seeing pain on someone's face that you caused, and then have to deal with yourself," he explained, also speaking candidly about issues he experienced in his childhood and how they affected him. He also seemingly admitted the two were pretty close to going their separate ways, sharing, "You know, most people walk away, and, like, divorce rate is like 50% or something 'cause most people can't see themselves."
But that didn't happen and this power couple stayed together, with Beyoncé welcoming their twins in 2017, making their firstborn daughter, Blue Ivy, a big sister. Both Jay-Z and Beyoncé put their feelings into their music, with Beyoncé infamously sharing her thoughts on the drama on her album, "Lemonade". "We were using our art almost like a therapy session," Jay explained of hitting the studio, revealing they'd initially planned to do a joint album but ended up with solo projects.
But now the rapper is admitting his wife may not be too happy with him once again, and the reason why this time might just surprise you.
Jay-Z compared Beyoncé to Michael Jackson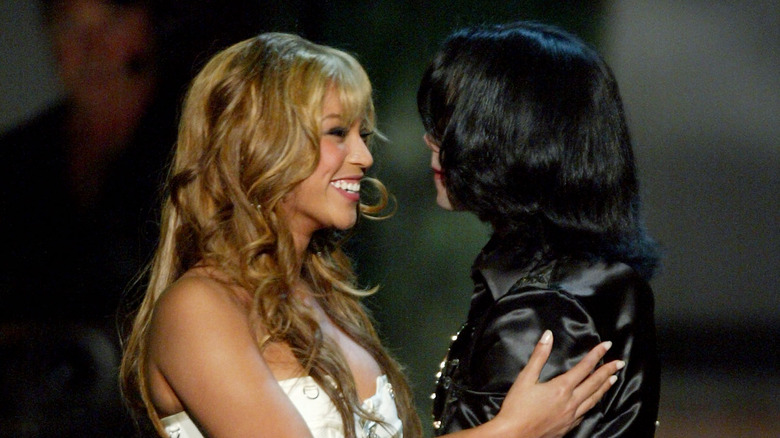 Kevin Winter/Getty Images
Jay-Z couldn't help but gush over his wife, Beyoncé, during a Twitter Spaces chat on December 21, in which he likened her to a fellow legend — The King of Pop himself. "Bey's gonna be mad at this for saying this but Michael Jackson never had a Coachella," he told Alicia Keys and Rob Markman, referring to her showstopping performance at Coachella music festival in 2018 (via New York Post).
He then explained the comparison a little further, noting Beyoncé is "an evolution of him because she watched him at [9 years old]. And the kids are the same." He then continued, "Find me a concert that's as culturally relevant and thrilling as Coachella. Beyoncé is gonna be one of the best singers we ever heard because she is such a student," and, well, got mixed responses.
Beyoncé hasn't publicly responded to her husband's comparison, so how "mad" she actually got at her man is anyone's guess, though she has been very vocal about her admiration of the late singer. She paid tribute to Jackson on her website in 2012, writing in part, "Michael Jackson changed me, and helped me to become the artist I am" as she gushed over how his talents were "God given."
The two have regularly been compared over the years, with Variety asking in 2019 is she'd "overtaken" him as "the most important Black artist of our time," while Medium full on compared the two's achievements in February.