What Might 2022 Have In Store For Meghan Markle And Prince Harry?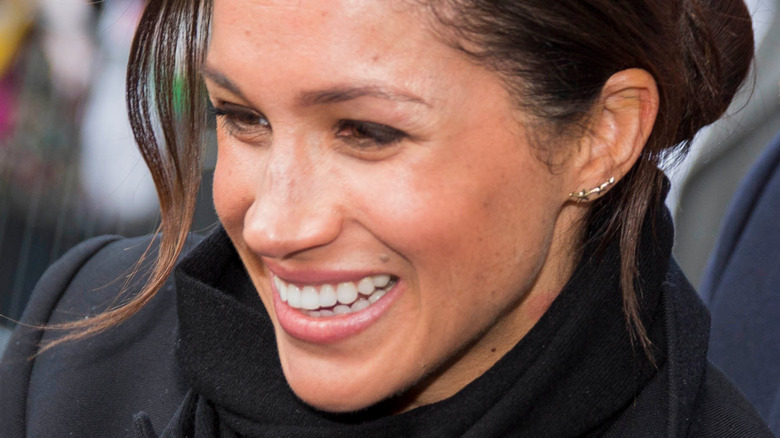 ComposedPix/Shutterstock
And just like that, 2021 is finally wrapping up. With our second year under the COVID-19 pandemic now in the books, we now march into the jaws of 2022 in hopes of a brighter future. But as the Omicron variant of COVID continues to spread through the U.S., the world is bracing for impact and taking precaution. Sports games are slowly being shuttered and schools are going remote once again as the variant rises, but experts say the virus is soon headed for endemic status.
The virus, however, discriminates against no one — not even those in the upper echelon of society, like Prince Harry and Meghan Markle. In October, the Duke and Duchess of Sussex even penned a letter to world leaders, urging for greater vaccine access around the world. "Each dose represents a real person — a mother, father, daughter, or son — who could have been protected," the couple wrote (via The Hollywood Reporter). "Each of us come from very different places, backgrounds, and life experiences, but we share a common goal: to tackle global inequity."
While Meghan and Harry promote global vaccination, the couple is also keeping busy with several projects and general life happenings in the pipeline. With 2022 right around the corner, the new year looks to be Prince Harry and Meghan Markle's biggest year as a couple yet.
Prince Harry and Meghan Markle are gearing up for a big year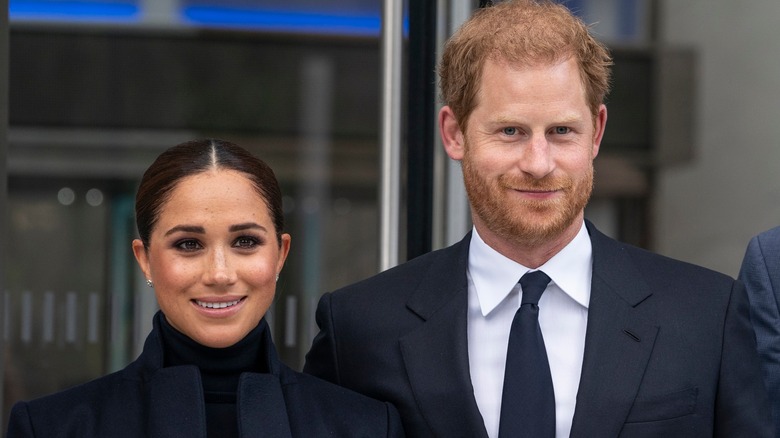 lev radin/Shutterstock
With 2022 near, Prince Harry and Meghan Markle have their plate full of professional and personal duties. As the two now reside in Montecito, California, the couple has now begun getting more involved in their community. In mid-December, the Duke and Duchess of Sussex were amongst the donors for the 1st Annual Montecito Holiday Car Parade — whom the Montecito Journal notes "​​were first to donate." Perhaps more community involvement awaits the two?
Furthermore, the two are breaking their children — son Archie and daughter Lilibet — into their community, though that may require some extra work. In an appearance on "The Ellen DeGeneres Show," Meghan revealed that her family decided to stay home on Halloween — opting for an indoors celebration. Unfortunately, however, Archie and Lili "were just not into it at all." Archie "was a dinosaur for ... not even five minutes," while Lili "was a little skunk." Lili will also celebrate her first birthday in 2022!
Work-wise, Meghan and Harry also have their Netflix and Spotify deals coming to fruition, which will consist of original programming and a podcast, respectively. The couple has also been put through the wringer legally. Despite Meghan's recent victory in her legal battle against Associated Newspapers, she may soon find herself in legal throes once again to testify against Prince Andrew. Attorney David Boies told Daily Beast that Meghan, a "close associate of Prince Andrew," is "somebody we can count on to tell the truth."