How Much Does Don Lemon Really Make At CNN?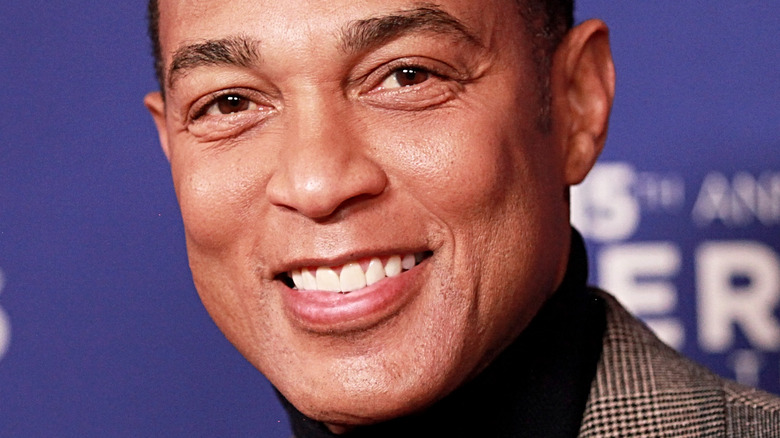 Dominik Bindl/Getty Images
For more than 15 years, Don Lemon has become a household name during his time with CNN. Joining the network in September 2006, the news anchor quickly rose to prominence through his reporting on major events, such as 2007's Minneapolis bridge collapse, Michael Jackson's 2009 death, and the Sandy Hook Elementary School shooting in 2012. In 2014, he began hosting "Don Lemon Tonight" (formerly known as "CNN Tonight").
Of course, he wouldn't be the news anchor he is today without controversy. Throughout Donald Trump's presidency, Lemon became a target of conservatives for his tongue-lashings of the former president. In fact, in 2018, Lemon opened up his broadcast by stating, "This is 'CNN Tonight,' I'm Don Lemon. The president of the United States is racist" (via The Washington Post). He also turned heads when, in November 2018, he stated, "We have to stop demonizing people and realize the biggest terror threat in this country is white men, most of them radicalized to the right, and we have to start doing something about them" (via Global News).
But despite his controversial stances and viewpoints, Lemon remains one of CNN's top anchors. With cohort Chris Cuomo's December ousting from the network, Lemon remains one of the few in the upper echelon of the network — but what he makes may surprise you.
Don Lemon reportedly makes millions at CNN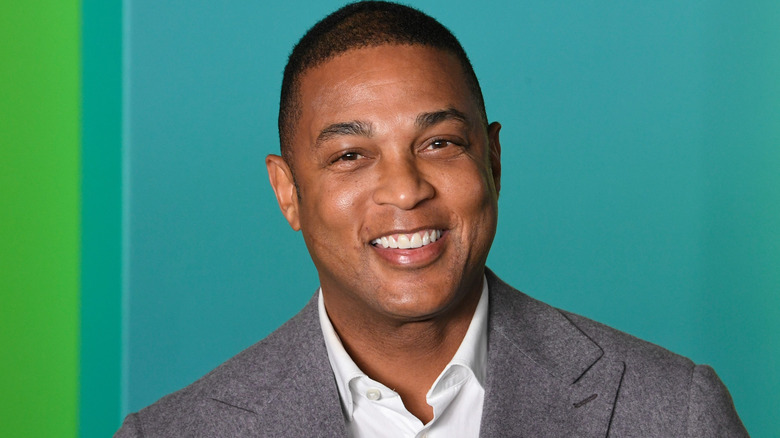 Ron Adar/Shutterstock
With 15 years at CNN under his belt, it's no surprise that Don Lemon is a top moneymaker on the network. Hosting "CNN Tonight," which was ultimately rechristened in May to "Don Lemon Tonight," since 2014, Lemon has made a name for himself as one of the network's leading anchors. Carrying the network into the wee hours of the night (10 p.m. to 12 a.m. EST, to be exact!), Lemon surely has amassed a fortune through his time in the anchor seat.
In fact, Lemon reportedly makes up to $4 million a year at the network, according to Celebrity Net Worth. The price tag may or may not be justified depending on how you look at it, however, given that Lemon has been subject to numerous death threats throughout his tumultuous career at the network. In November 2018, Benjamin Craig Matthews was arrested for making "terroristic" death threats against Lemon, per CBS News.
According to the outlet, Matthews placed over 40 calls to CNN headquarters, stating he "kick the s**t out of" Lemon and even mentioned "pipe bombs for" the anchor. This, however, is just the tip of the iceberg when it comes to Lemon's controversies.
Don Lemon has been shrouded in controversy for quite some time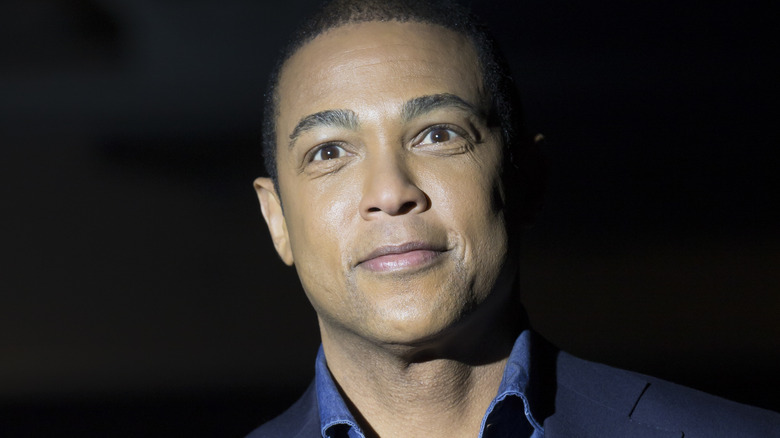 lev radin/Shutterstock
In 2019, Don Lemon came under fire after being named in a lawsuit from ex-bartender Dustin Hice. Hice — who bartended at a Sag Harbor, New York's Murf's — claimed that he was sexually assaulted by Lemon at work in 2018. As a result, Hice was left with "feelings of shame, humiliation, anxiety, anger, and guilt," per The U.S. Sun. (Lemon's attorney has denied the allegations.) In December, Hice slammed CNN as "a network rife with predators and perverts" and that "Lemon will have to testify under oath in the near future, but it's good to see that there's finally some accountability happening" — referencing anchor Chris Cuomo's firing in December (per Fox News).
Hice's lawsuit isn't Lemon's only controversy either. Lemon was also implicated in aiding actor Jussie Smollett following his attack. Per Daily Mail, Smollett testified that Lemon warned him that police would not believe his attack accounts — which were ultimately found to be falsified when Smollett was found guilty of reporting a fake hate crime.
Following the revelation, conservative commentator Nick Fondacaro called out Lemon and CNN reporter Omar Jimenez as "neither 'journalist' mentioned how Smollett testified under oath that Lemon tipped him off to police skepticism of his hoax claims." Attorney-at-law Marc Pelta told Newsweek, "This could be nothing more than one friend looking out for another, while potentially having civil liability ramifications, again, depending on the terms of [Lemon's CNN] contract, and which jurisdiction's law would apply to such issues."