The Sad Way Chris Noth Supposedly Spent Christmas Day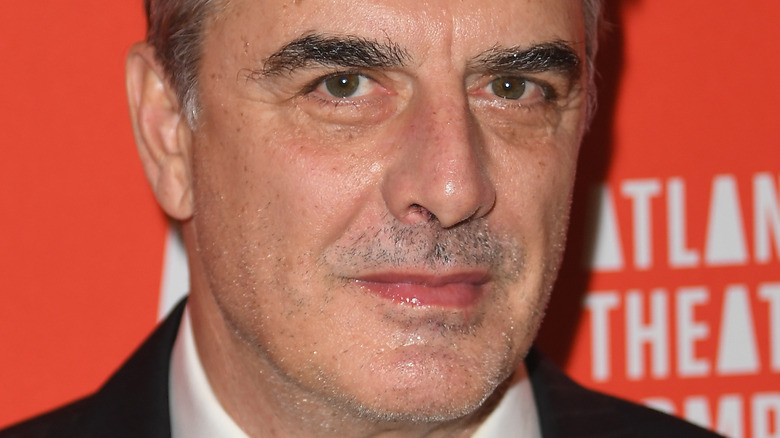 Nicholas Hunt/Getty Images
This article contains mentions of sexual assault.
Chris Noth spent Christmas Day in a way he likely never imagined. Just a few days after he appeared on the first episode of "And Just Like That," he found himself at the center of sexual assault allegations from four different women, two of whom claim to have been raped by him.
When the claims made the rounds in the media, Noth denied all the allegations made against him. "The accusations against me made by individuals I met years, even decades, ago are categorically false. These stories could've been from 30 years ago or 30 days ago — no always means no — that is a line I did not cross," he said. "The encounters were consensual. It's difficult not to question the timing of these stories coming out. I don't know for certain why they are surfacing now, but I do know this: I did not assault these women." He doubled down on this statement days later, saying, "I rest by my statement, I'll now let the chips fall where they may."
On December 22, the 67-year-old actor was spotted walking around his neighborhood in Massachusetts, and at the time, he said that he was "hoping" to spend Christmas with his wife, Tara Wilson. However, that doesn't seem to have been the case.
Chris Noth was spotted alone on Christmas Day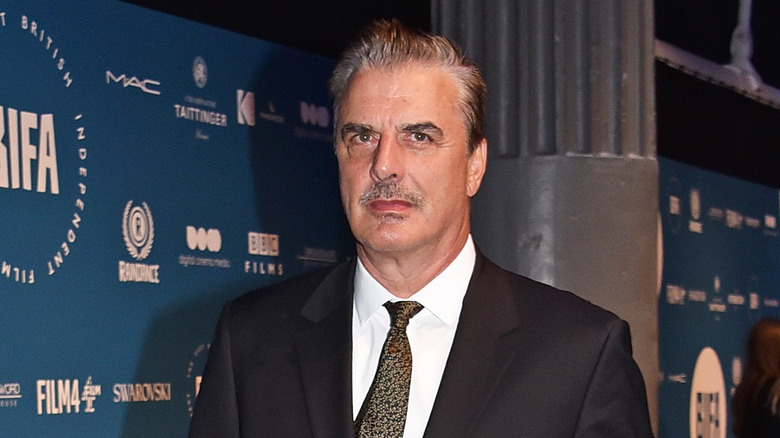 David M. Benett/Getty Images
In pictures captured by Daily Mail, Chris Noth was spotted spending some time alone in New York City on Christmas Day. He was apparently taking a "lonely walk" and then stopped to take a phone call. He was seen wearing his wedding band, which could mean he's still trying to patch things up with his wife.
Meanwhile, Tara Wilson was also photographed a couple of days ago near their family home in Sherman Oaks, California. But, unlike Noth, she was not wearing her wedding band. A source told Page Six that Wilson is not in a good place at the moment considering what had been uncovered. "Tara is upset and things are hanging by a thread," they disclosed. It was also reported that she's currently focusing on their children. "She just wants to protect the kids [Orion, 13, and Keats, 18 months]. That is her number one priority."
Noth has yet to face legal consequences for his alleged actions, but the fourth accuser, New York singer Lisa Gentile, has reached out to the other three to get them to take action, per Page Six. "I feel that we should have our day in court to hold Mr. Noth accountable for what he did," she said.
If you or anyone you know has been a victim of sexual assault, help is available. Visit the Rape, Abuse & Incest National Network website or contact RAINN's National Helpline at 1-800-656-HOPE (4673).