The True Meaning Behind State Of Grace (Taylor's Version)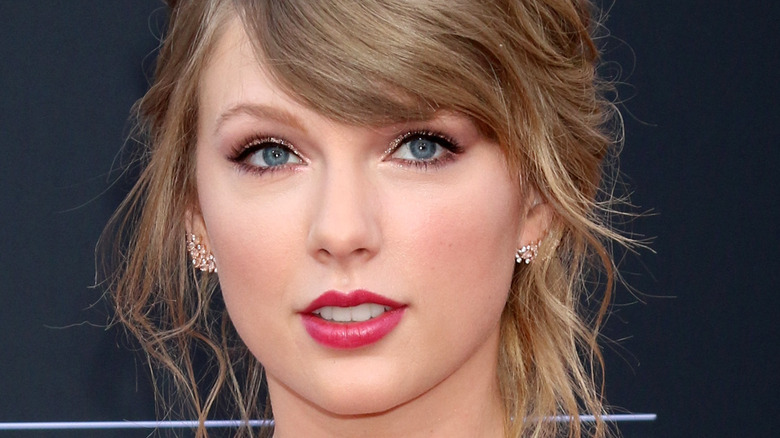 Kathy Hutchins/Shutterstock
Taylor Swift's re-recording of her iconic album "Red" is finally here, and fans cannot get enough of the music on "Red (Taylor's Version)." Since the new, 10-minute version of Swift's "All Too Well" rocketed to the No. 1 position on the Billboard chart, it's clear the Grammy award-winner is finding success by revisiting the beloved album with a juicy subject matter.
Though she hasn't confirmed it, Swift's breakup with actor Jake Gyllenhaal is believed to be the inspiration behind the 2012 album, per Distractify. Despite their love affair ultimately ending a decade ago, "Red (Taylor's Version)" has drummed up some vitriol toward Gyllenhaal from her die-hard fans for breaking the music icon's heart. According to E! Online, a source close to Gyllenhaal says the actor is unconcerned about his ex digging up old dirt. "Jake has no interest in any of it," the insider claimed. "He doesn't read gossip or pay any attention to that."
Between new scathing lyrics about Gyllenhaal and more "Red" Easter eggs, Swifties are now revisiting the singer's iconic tracks from the 2012 album and looking for deeper meanings. The album opener, "State of Grace (Taylor's Version)," reveals more of Swift's feelings about her ill-fated love.
Swift looks back on falling in love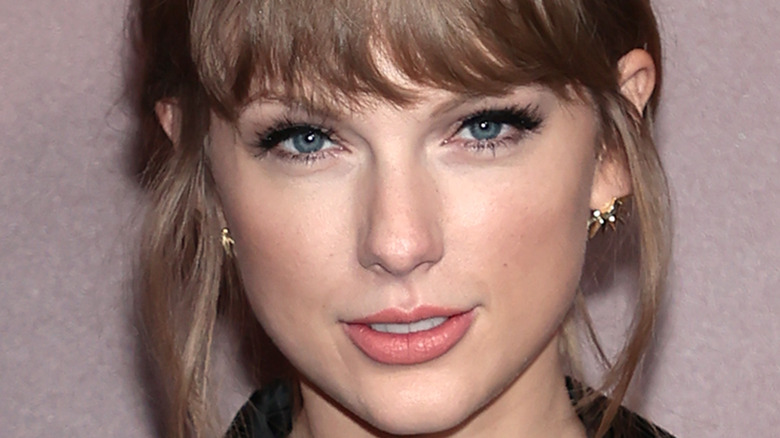 Dimitrios Kambouris/Getty Images
Unlike Taylor Swift's other tracks on the popular album that detail relationship turbulence and heartbreak, "State of Grace (Taylor's Version)" explores a different part of Swift's star-crossed love. Swift told "Good Morning America" in 2012 the track has a more hopeful perspective. "I wrote this song about when you first fall in love with someone, the possibilities, and you know, kind of thinking about the different ways that it could go," the singer explained.
Swift dives into her feelings about finding unexpected love on the chorus: "And I never (I never) / Saw you comin' / And I'll never (I'll never) / Be the same." The star later looks back on the beginnings of the relationship that could have gone one of two ways. "This is a state of grace / This is the worthwhile fight / Love is a ruthless game / Unless you play it good and right," she sings as a preface to the breakup on the bridge. Swift said the bridge lyrics serve as a warning for the rest of the record. "Like, this is what's going to happen if you don't play this right," she described. "And this is what could happen if you do. So it almost serves as the perfect kind of warning label for the rest of the record." She continued, "As soon as you hear that song, you know, it's like, there are two ways this could go."
Swift leaves hints about Jake Gyllenhaal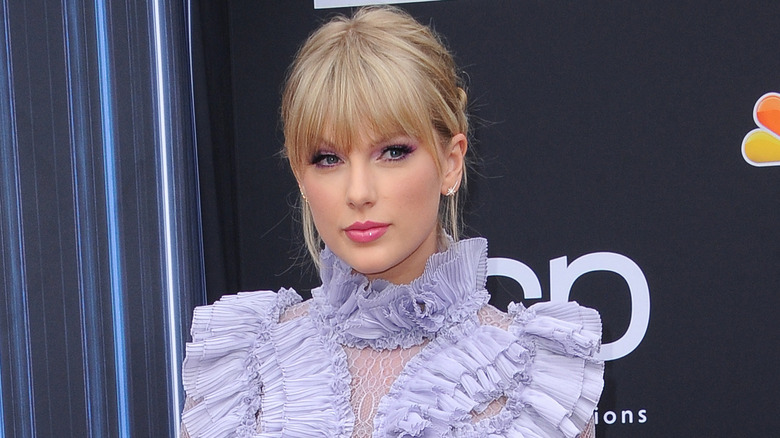 Tinseltown/Shutterstock
"State of Grace (Taylor's Version)" wouldn't be a Taylor Swift song without having some major hints about who she is singing about. Swift subtly lets listeners know she's talking about Jake Gyllenhaal with some clues in these lyrics: "We are alone, just you and me / Up in your room, and our slates are clean / Just twin fire signs, four blue eyes." Swift alludes to her former beau's birthday here, as the "Zodiac" actor shares Swift's "fire" sign as a Sagittarius, per Elite Daily. The singer also hints at her shared eye color with Gyllenhaal, who has long led movie-goers to swoon over his baby blue eyes on the big screen.
Swift's personal lyrics and hints about her real life are part of what made "Red (Taylor's Version)" such a success years after its original release. The musician shared on "The Tonight Show With Jimmy Fallon" why she purposefully loads her records with Easter eggs for fans. "I wanted to do something that incentivized fans to read the lyrics," she said, "because my lyrics are what I'm most proud of out of everything I do."
"State of Grace (Taylor's Version)" is just one example of Swift weaving secrets about a past relationship into an honest and vulnerable smash hit.