Oprah Finally Speaks Out About Dr. Oz Running For Senate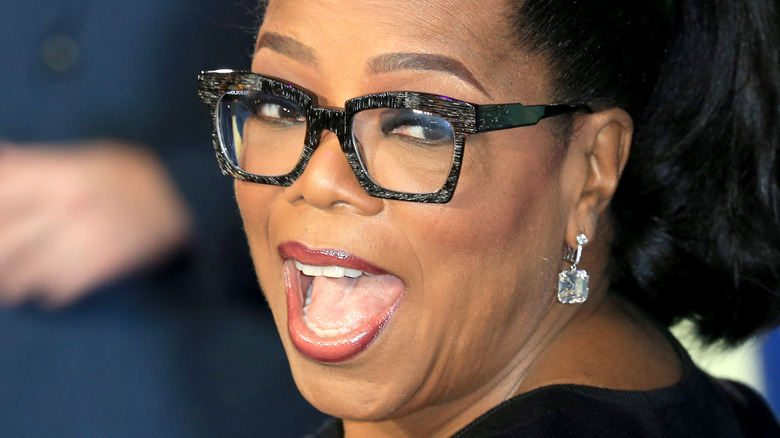 Cubankite/Shutterstock
Within the past five years, the overlap between "celebrity" and "politics" has become increasingly larger — in large part thanks to ex-President Donald Trump, a one-time reality star and Twitter provocateur. It's no surprise, then, that in a post-Trump world, at least one other media personality has decided to throw his hat in the ring for the 2022 midterms: Dr. Mehmet Oz, who rose to fame first as a frequent guest medical expert on Oprah's popular daytime show, then with his own health-oriented (albeit controversial) spin-off. 
As New York magazine summarized in a recent December profile, Oz, who generated headlines in the past for his dubious medical advice, announced his bid for a Pennsylvania Senate seat earlier this year, has mostly kept mum on his plans ever since. Despite the current lull in active campaigning, Oz's name has managed to stay in the headlines — perhaps due to his ties to Oprah Winfrey, the one-woman industry powerhouse who made him famous.
Indeed, it's no secret that a large chunk of the current interest in Oz's Senate campaign has everything to do with Oprah, a noted progressive, who until now has kept quiet on her thoughts regarding his Republican bid. But now, Oprah has finally broken her silence on the subject after speaking to New York magazine for their own Oz-centric piece. According to Oprah's own words, there's a fair chance Dr. Oz might meet them with mixed results.  
Oprah's comments about Dr. Oz's Senate bid might be more shade than tea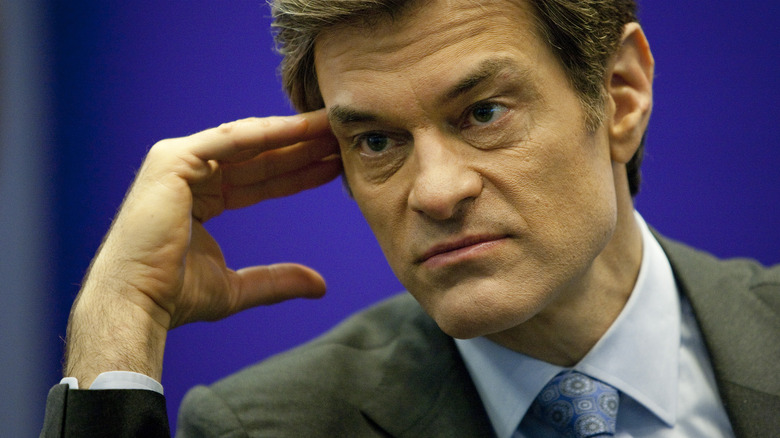 Bloomberg/Getty Images
After attempting to contact Oprah for weeks in order to get her take on Dr. Mehmet Oz's planned run for the Senate in 2022, Oprah Winfrey finally spoke to New York magazine for their profile of the subject — and according to the Daily Beast, the reason Oprah had held off on publicly addressing Oz's political ambitions was all too apparent. 
Weeks after Oprah initially refused to release a statement on Oz's bid as a GOP senatorial candidate, the industry multihyphenate was possibly prompted to do so after Oz allegedly boasted that he would receive backing from Oprah once the race kicked into full gear. It could have also prompted the usage of Oprah's curtly diplomatic tone. "One of the great things about our democracy is that every citizen can decide to run for public office," Oprah told New York magazine. "Mehmet Oz has made that decision. And now it's up to the residents of Pennsylvania to decide who will represent them." 
Considering Oprah's own history of left-leaning views, it's hardly surprising that she wouldn't give Oz a glowing endorsement. Speaking with New York magazine, one former producer for "The Dr. Oz Show" concurred with that sentiment. "There is no way that Oprah is going to help turn Pennsylvania red," the producer told the magazine. "Oprah is not gonna do that."