Are Justin And Hailey Bieber Ready For Kids?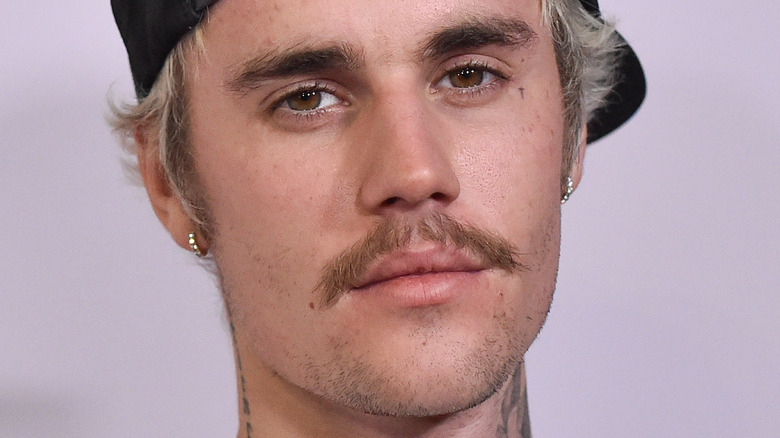 DFree/Shutterstock
Justin and Hailey Bieber may have their own baby, baby, baby real soon. Since the couple tied the knot in September 2018, many have wondered when they will start having children, or if they even want to have their own kids in the first place. But as it turns out, they do want to have little Biebers someday — it's just a matter of when.
Justin said that raising a family is part of the plan, but the time as to when they will do so ultimately remains up to Hailey. "I think it's up to Hailey because it's her body," the singer told "The Ellen DeGeneres Show" in March 2020. "I am going to have as many [kids] as Hailey is wishing to push out. I'd love to have myself a little tribe. But, yeah, it's her body and whatever she wants to do."
In an interview with Vogue Italia that same year, Hailey said that she, too, wants to have children, but it's not her main priority at the moment. "The strange thing is that I've always wanted to have children early, but now that I'm married, I feel less of an urge," the model dished, via Billboard. "I am an ambitious girl with many projects. It will happen, but not now." But now, with 2022 looming, it seems the tides have turned. Justin and Hailey might be ready to welcome kids of their own.
Insiders believe Justin and Hailey Bieber will make their pregnancy announcement soon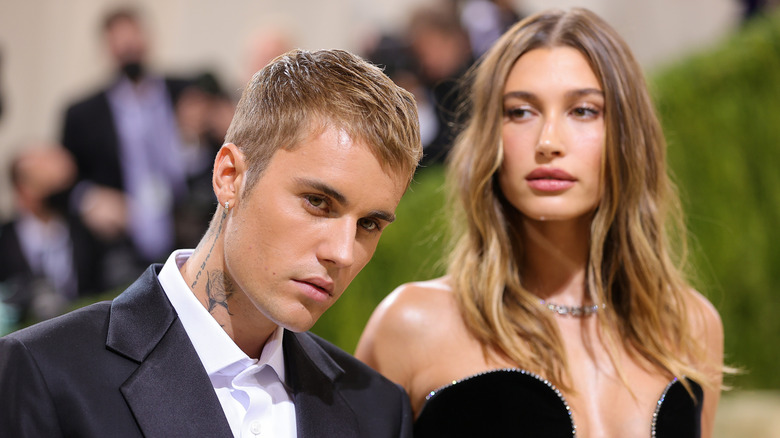 Theo Wargo/Getty Images
It looks like Justin and Hailey Bieber are preparing to add little ones to their family. In Amazon Studios' Prime Video documentary "Justin Bieber: Our World," the singer said he wants to welcome a child sooner rather than later. "My intention for 2021 is to continue to set goals and have fun while doing them. Make sure I put my family first and hopefully we squish out a nugget," he said, per People.
Well, 2021 is now coming to a close and there's no baby yet, but an insider close to the couple revealed that they're both ready. "Babies are definitely on the brain," they told Us Weekly. "They both feel like it's their destiny to have kids together and they are definitely ready." They also shared that there's nothing Justin wants more than to be a father. "I could see a pregnancy announcement happening in the near future. Justin is more than ready," they added. "To him, he feels like it's one of his main purposes in life to be a dad."
Hailey feels the same way, too. While she previously said they're not in a rush to have children, the insider said that she can't wait to be a mother. "Hailey is finally ready to be a mom," the source continued. "It seems like now that time has come."