CNN Sets The Record Straight Over That Viral Andy Cohen NYE Moment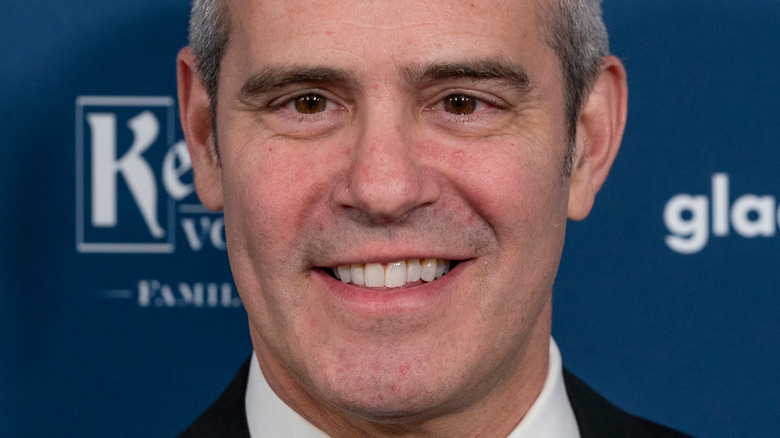 Lev Radin/Shutterstock
For the past three years, millions of Americans nationwide have tuned into CNN on New Year's Eve for a relatively new tradition to bring in the year ahead: seeing Bravo producer Andy Cohen get his best friend, CNN anchor Anderson Cooper, as drunk on live TV as allowable. Since 2018, Cohen and Cooper have been the go-to hosts for CNN'S New Years Eve Live event, with both acting as masters of ceremony for a slew of live musical acts, along with touching base with correspondents around the country in anticipation of what tidings the next twelve months will bring. It's been a longstanding joke that throughout the night, the more tightly-laced Cooper will be goaded into taking shots of tequila and Jägermeister per the goading of the more outlandish Cohen. But as was evidenced by the most recent airing of their CNN NYE fracas, it seems Cohen, not Cooper, was the one who might've reached the blissful plane of liquor-fueled whimsy — and the results of that purportedly landed Cohen in hot water. 
As Decider reported on January 4, Cohen appeared to get a little loose-lipped during a live segment when it came to the recently unseated NYC Mayor Bill de Blasio and media personality Ryan Seacrest, who was hosting ABC's NYE coverage nearby — so much so that it spawned rumors Cohen might be in trouble with CNN. So is there a chance CNN might give Cohen the boot over his remarks?
Is Andy Cohen in trouble with CNN executives?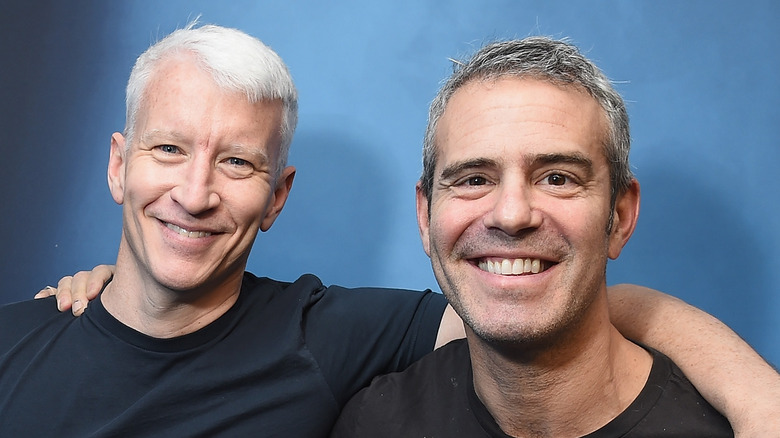 Michael Loccisano/Getty Images
Andy Cohen minced few words when it came to expressing his distaste for Bill de Blasio, who handed the reins over to current Mayor Eric Adams in the early hours of January 1. "[I'm] watching Mayor de Blasio do his 'victory lap' dance after four years of the crappiest job as the mayor of New York," Cohen chided, per Decider. "The only thing that Democrats and Republicans can agree on is what a horrible mayor he has been. Sayonara, sucka." He also lashed out at media personality Ryan Seacrest. "If you look behind me, you will see Ryan Seacrest's group of losers performing," said Cohen. "If you're watching ABC, you're watching nothing." 
The next morning, Cohen apologized on social media for his remarks, tweeting that he might have been "a bit overserved." Despite his purported admittance for his own impish misdeeds the night before, it did little to quell rumors that Cohen would be fired by the network. But in the end, it seems those rumors were only that — rumors — as Deadline confirmed with a CNN spokesperson.  
Cohen himself appeared contrite in a statement the Bravo producer and host made during a guest appearance on the SiriusXM show Radio Andy on January 3, per Decider — well, to a point, that is. "I slammed the ABC broadcast and I really like Ryan Seacrest, and he is a great guy, and I really regret saying that," Cohen said.