Andy Cohen Claims This Is How Kelly Ripa Really Feels About His Drunken Ryan Seacrest Diss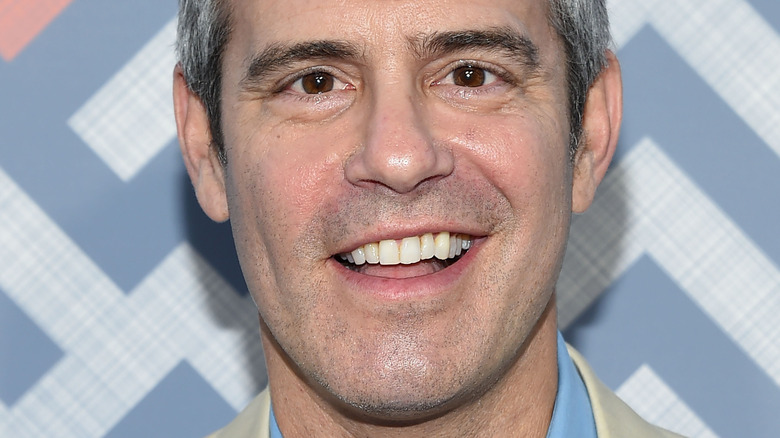 DFree/Shutterstock
In the days following Andy Cohen's now-viral New Year's Eve barbs against targets ranging from former NYC Mayor Bill de Blasio to Ryan Seacrest to the entire ABC network, it seems Cohen is on a rapid-speed apology tour for his gaffes. Cohen — who co-hosted CNN's "New Year's Eve Live" event alongside his best friend, anchor Anderson Cooper — began the first of a plethora of mea culpas only hours after his remarks made the media rounds, tweeting on January 1 that he might have been "a bit overserved" while hosting. (This tracks, at least somewhat: Cohen getting the more business-like Cooper a bit sloshed on live TV has become its own sort of NYE tradition.) 
Within the final hour of programming, Cohen, apparently inebriated, went off on de Blasio, calling him the de facto victor of the coveted "the crappiest job as the mayor of New York" title. He later lambasted Seacrest for hosting ABC's NYE coverage, featuring a lineup made up of "a group of losers," per Cohen. The ensuing scandal over Cohen's sparring jabs were enough to fuel speculation as to whether CNN would fire him, though a CNN spokesperson later confirmed that would not be the case, per Deadline. Even so, it doesn't mean Cohen is done with damage control — for proof, look no further than his most recent radio interview.
Andy Cohen says Kelly Ripa was 'not upset' over his rant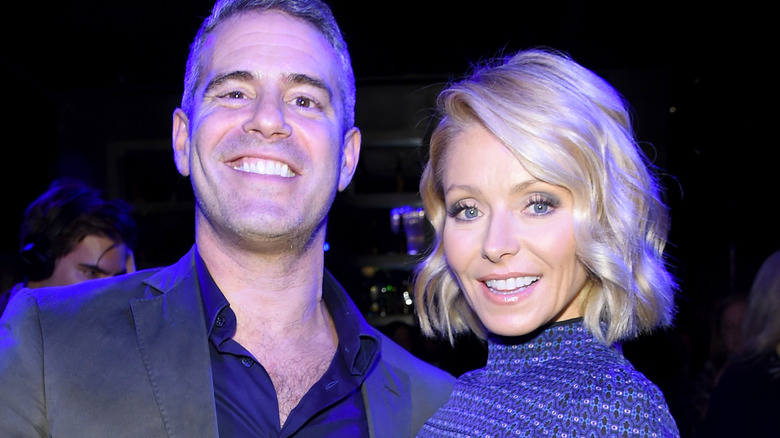 Jamie Mccarthy/Getty Images
As Us Weekly reported on January 5, the next clearance Andy Cohen apparently needs to receive for his now-infamous NYE rant isn't CNN, ABC, or targets like Ryan Seacrest, but instead his fellow colleagues. (Considering Cohen has yet to say anything resembling an apology to Bill de Blasio, it appears the ex-mayor might do better not to expect one.)
During a January appearance on "The Howard Stern Show," Cohen recounted how the whole kerfuffle began: with a few critical dunks on the rock band Journey, who was featured on ABC's performance line-up, and a few one-too-many. "I was going on my rant about Journey, [and] I did wind up kind of starting to throw ABC under the bus. And that is my only regret from the night," Cohen told Stern (via Us Weekly). "I was, as they say, in my cups and I was kind of enjoying the rant. I was like, 'Wow, it's really fun being on CNN and just ranting like a nutty guy.' So I kept going." 
Though Cohen was resolute in saying he would not be "shamed for having fun on New Year's Eve," he later expressed remorse for insulting Ryan Seacrest — who also happens to be the longtime colleague of Kelly Ripa, Seacrest's co-host on ABC'S "Live with Kelly and Ryan," and Cohen's close friend. (Cue: a resounding "oof.") According to Us Weekly, Ripa, like Seacrest, has taken Cohen's antics in stride; as Cohen himself stated on "Howard Stern," Ripa was "not upset" with Cohen over the debacle.