Gordon Ramsay's Thoughts On Retirement Perfectly Sum Up His Personality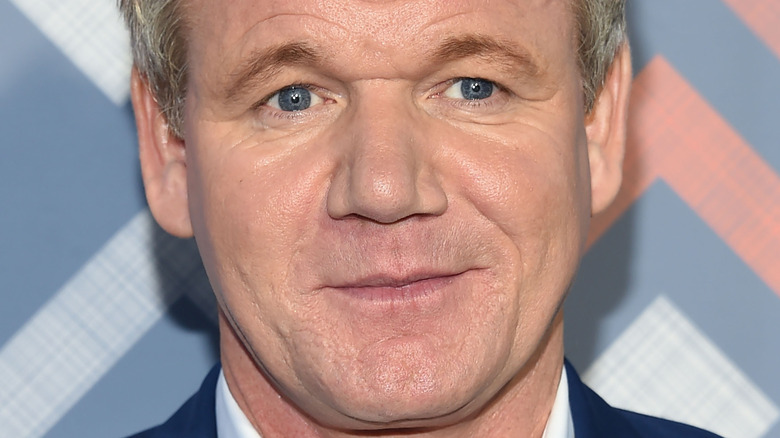 DFree/Shutterstock
If you ask world-renowned chef Gordon Ramsay when he'll retire, he'll probably respond with his usual snarky jabs: "You're getting your knickers in a twist! Calm down!" As it turns out, the Michelin star culinary superstar isn't planning on retreating from the public eye anytime soon.
Ramsay rose to prominence through a bevy of television shows in which he starred and mentored in, including "MasterChef," "MasterChef Junior," "Kitchen Nightmares," and everyone's personal favorite, "Hell's Kitchen." He also helms over 50 restaurants scattered around the world, with some of them boasting the highly coveted Michelin stars. The British celebrity chef is unstoppable and when asked about his plans for the eventual end of his career, he said that it's something he doesn't like dwelling on.
"I don't know. It scares the s*** out of me, " he said told Forbes in 2015. But he does have some idea of what his dream venture would be post-retirement. "I'm gonna buy a boat," he said, "go down to the Virgin Islands and buy a restaurant. Do something I've done before. Close it six days a week and open it one day a week. Just one day a week. I'll fish and dive the other days." When asked again six years later, Ramsay offered a different answer.
Gordon Ramsay plans to keep going for as long as he can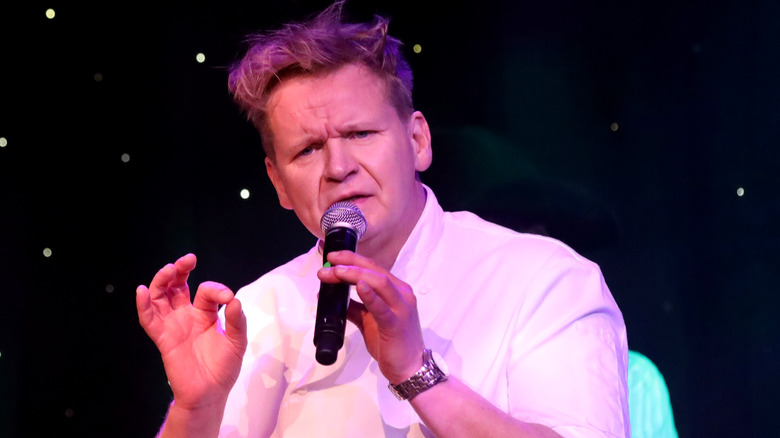 Gabe Ginsberg/Getty Images
Gordon Ramsay's plans for retirement are exactly what you would have expected from him: He says he's not going to. With the world in the palm of his hands, the culinary genius revealed that he's still cooking up a lot of things that we should look forward to. "You have not seen the end of me," he dished to Thrillist, telling it like it is. "Do not underestimate the power of an old man."
His show "Hell's Kitchen" is about to start its 21st season, a unique feat that many shows of its kind have achieved. According to Ramsay, he's confident that he can extend the streak for much longer. "Can I keep going? I got consumed in this business in my early 40s. And then, how do I claw time back to become super strong and fit? I started taking up triathlons and I did my first Ironman at the age of 43 in Hawaii," Ramsay added. "And so now at 55, I'm fit as a fiddle. And I can go for another 30 seasons. Trust me."
Ramsay currently has another show in the works, and he started it partly because he wanted to challenge himself. "It's always about being better than what we've already done, and constantly pushing the envelope — I don't sit and think, 'We've made it,' or 'We're financially secure, why work so hard?' I need that jeopardy," he shared. "I need the danger of it possibly not working. And I need to be pushed, because that's when you're going to get me at my best."