Andrew Garfield Says He'll 'Never' Play A Role Like This One Again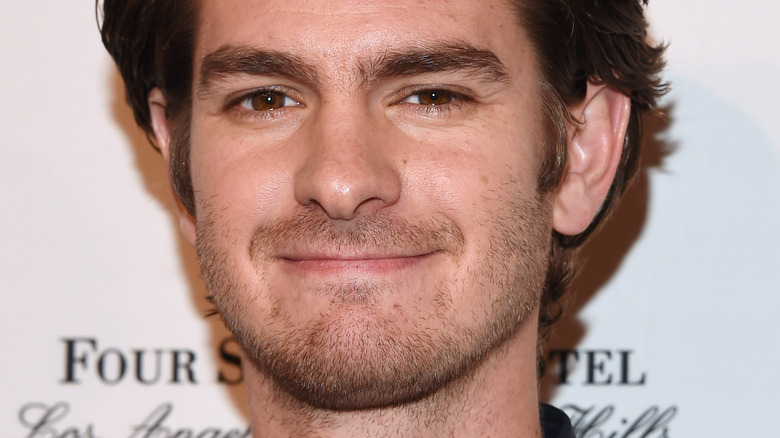 DFree/Shutterstock
When it comes to the art of acting, there are many cautionary tales about the sacrifices one can make for one's art — to the extent that the consequences can be irreparable. Trapped within the auspices of the practice known as method acting, some of Hollywood's finest have gone severely off-the-rails while attempting to tap into the psyches of the characters they have committed to play on the big screen. Even without method acting, trying to deduce the inner workings of certain characters, especially those with more nefarious motives, can be a difficult and dark undertaking.
This seems to be the case for none other than Andrew Garfield, who made waves this year thanks to three vastly different roles: as televangelist grifter Jim Bakker in "The Eyes of Tammy Faye;" as Jonathan Larson, the incessant dreamer running out of time in "Tick, Tick...Boom!;" and in a reprise as Peter Parker/Spider-Man in Marvel's "Spider-Man: No Way Home." In a recent interview, Garfield indicated that one of these three roles was one which stiffed painful feelings within him, a process so unpleasant that Garfield said he wishes to never play a role like it ever again. So which one was it? And why?
Andrew Garfield called playing Jim Bakker 'deeply painful'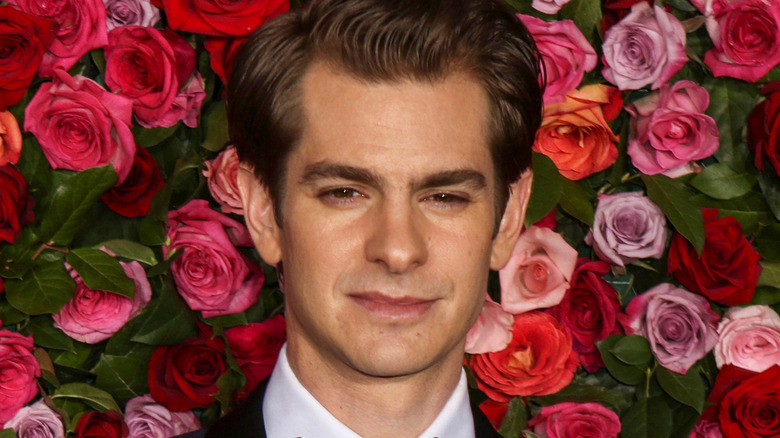 lev radin/Shutterstock
In a roundtable interview published by the Los Angeles Times on December 28, 2021, the newspaper spoke to Andrew Garfield, who opened up about the process he underwent while preparing for a role he'd never want to revisit: Jim Bakker in "The Eyes of Tammy Faye." As Garfield told the Times, "I hope to never play someone like Jim Bakker again because it was deeply painful having to tap into that." He explained that playing Bakker, who went to prison for five years after scamming thousands of dollars from his followers, led Garfield to experience "a universal sense of fear of being unlovable" and that he'd be seen as "an empty, fraudulent, useless husk of a human being." And in order to stay true to the role, Garfield, in a way, felt the same.
Despite the difficulties in playing Bakker, the actor spoke highly of another role which earned him praise this year: as Jonathan Larson, the gifted, doomed composer and lyricist in the biopic/musical "Tick, Tick...Boom!" As Garfield told the Times, "Jon Larson was close to the inevitable thing that's chasing all of us, which is death ... he somewhere knows he's not got a lot of time here to sing his song." In comparing his roles in "The Eyes of Tammy Faye" and "Tick, Tick...Boom!," it says a lot that the latter — a role as complicated as they come — would be more of a relief than the former.