What We Know About Demi Lovato's Latest Rehab Stay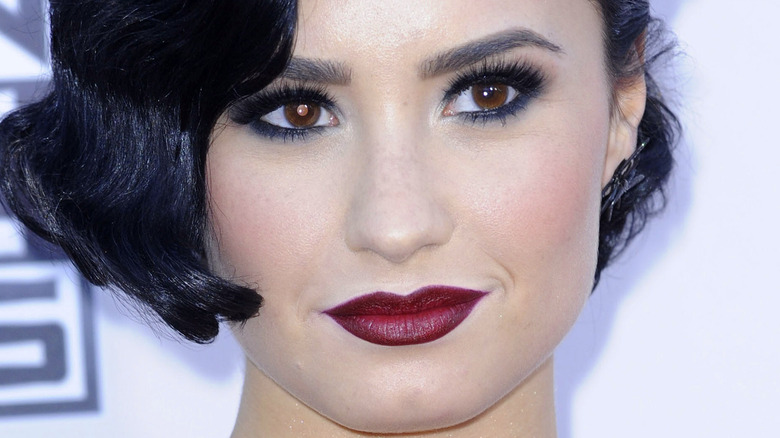 Tinseltown/Shutterstock
Demi Lovato has been very open with fans about their experiences with drug and alcohol addiction over the years, including their multiple rehab stints. Perhaps most notorious in Lovato's sobriety journey was their terrifying overdose in 2018 that saw the "Body Say" hitmaker rushed to hospital in an ambulance after being found unconscious by their assistant, per TMZ.
Lovato spent a long time in recovery and opened up about the ordeal in their "Demi Lovato: Dancing with the Devil" YouTube series, sharing the truth about the near-fatal situation during the March 2021 episode, "5 Minutes From Death." "I don't think people realize how bad it actually was," the singer confessed. "I had three strokes, I had a heart attack. I suffered brain damage from the strokes. I was legally blind when I woke up."
"I'm really lucky to be alive," Lovato continued, sharing they also experienced pneumonia. "The doctors said if there'd been five to 10 more minutes and if my assistant hadn't come in, I wouldn't be alive today."
In April 2020, Lovato proved they have a good sense of humor about their struggles during a virtual reunion with some of their fellow former Disney Channel stars. They teased they "went to rehab several times" after it was asked what everyone had been up to since leaving the network.
Sadly, though, it seems like the star may still dealing with their demons years later, as it's being reported Lovato returned to rehab after years of trying to stay sober.
Demi Lovato is 'doing well' after rehab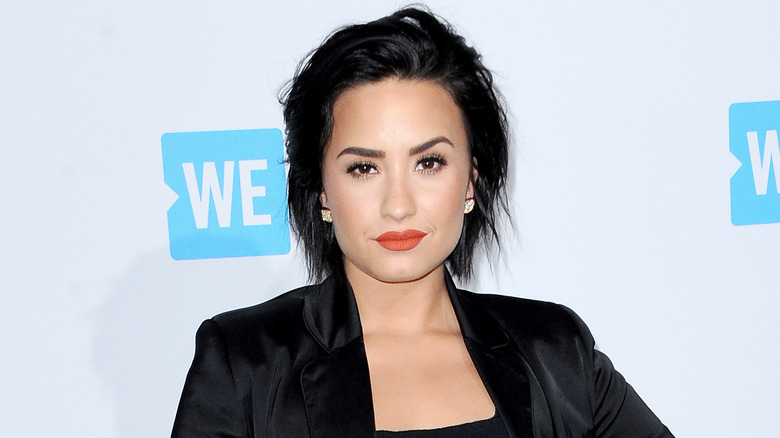 Tinseltown/Shutterstock
Demi Lovato is reported to have headed to rehab again, but is, thankfully, now thought to be "doing well," that according to a Page Six source. It's not clear exactly when Lovato's trip to rehab began, though Us Weekly corroborated the story and claimed they "returned home from rehab during the holidays." They added it was very much the "Remember December" hitmaker's decision to get help, and, reportedly, they'll "have a sober living companion [with] them during this transition."
Though Lovato is yet to officially confirm their latest rehab stint themselves, the star did announce in December 2021 — likely around the time of their treatment — that they no longer believed in "California Sober," a method of rehabilitation they'd previously promoted. Lovato wrote on Instagram Stories that they no longer "support" the idea and noted, "sober sober is the only way to be" (via Us Weekly).
Lovato previously explained they were "California sober" during a March 2021 interview on "CBS This Morning," which means they still consumed alcohol and cannabis in moderation.
Reports of another rehab stint came after Lovato showed off a striking new look in late December 2021, showing their shaved head via Instagram Stories. They then took things one step further on the social media site in January after deleting several photos from their grid, revealing a giant spider tattoo on the side of their head. They explained the inking "was Grandmother Spider who taught us many things," per Independent.
If you or anyone you know is struggling with addiction issues, help is available. Visit the Substance Abuse and Mental Health Services Administration website or contact SAMHSA's National Helpline at 1-800-662-HELP (4357).