The Truth About Bob Saget's Relationship With Jodie Sweetin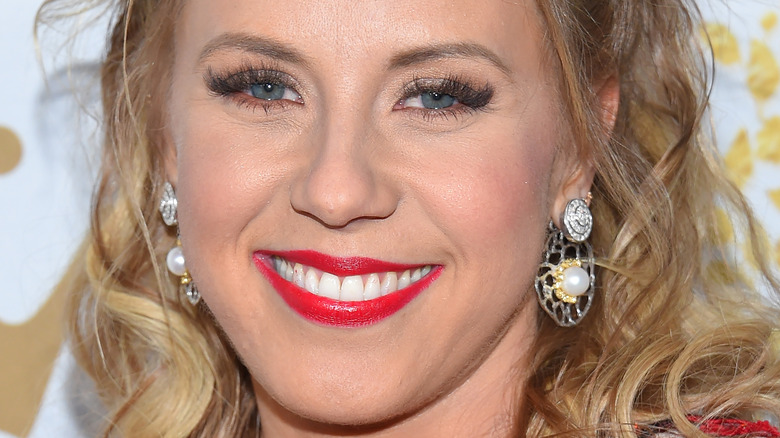 DFree/Shutterstock
America's Dad, Bob Saget, died on January 9. The "Full House" actor, who was 65 years old at the time of his death, had been on a comedy tour in Florida when he retired to his room at the Ritz-Carlton Orlando, Grande Lakes. CNN reported that although police were not able to confirm Saget's cause of death, they did state, "Detectives found no signs of foul play or drug use in this case."  
The comedian's family also released a statement, saying, "He was everything to us and we want you to know how much he loved his fans, performing live and bringing people from all walks of life together with laughter." They added, "Though we ask for privacy at this time, we invite you to join us in remembering the love and laughter that Bob brought to the world."
Close to Saget's heart were also his long-time "Full House" family. Co-star and real-life friend John Stamos took to Twitter and wrote a heart-wrenching note, saying, "I am broken. I am gutted. I am in complete and utter shock. I will never ever have another friend like him. I love you so much Bobby." Similarly, Saget's TV daughter Candace Cameron Bure spoke out on Instagram. She penned, "I love you sooooo much. I don't want to say goodbye. 35 years wasn't long enough." And although Jodie Sweetin, his on-screen middle child Stephanie Tanner, has not yet released a public statement about Saget's death, we already know how he felt about her.
Bob Saget felt 'paternal' toward Jodie Sweetin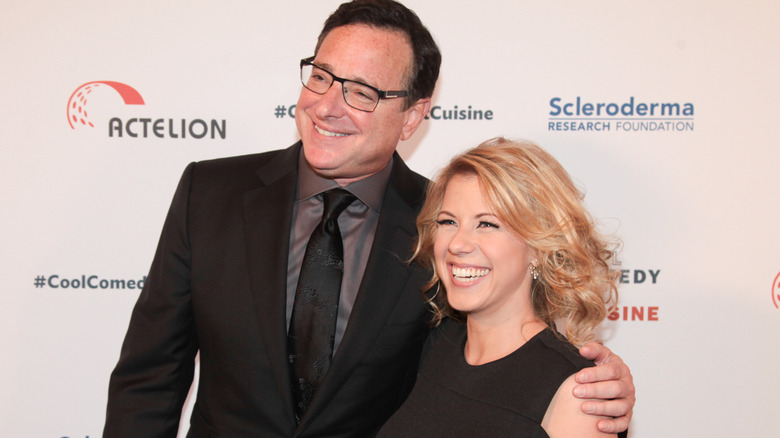 Kathryn Page/Getty Images
Bob Saget and Jodie Sweetin shared a special bond. The actor was only 5 years old, per Bustle, when she first appeared on "Full House," playing the daughter of the newly widowed Danny Tanner. In an interview with Closer Weekly, Saget revealed why Sweetin brought out his "paternal" instincts. "When Jodie Sweetin was 9-years-old, my daughter Aubrey was 7, and so they would play together, and Jodie slept over at the house," he revealed. Sweetin was one of the kids running around his house! He added, "I felt like friends to everyone. They're women and I'm not an ageist."
On January 19, 2021, Saget tweeted a note to Sweetin on her 39th birthday. It read, "Happy Birthday @JodieSweetin !" He then gushed, "You haven't changed at all! Why do people say that? You've turned from an adorable sweet little girl to an adorable empowered young woman." Saget ended off the tribute with his signature quirky sense of humor, "Proud to be your friend all these years and always. Oh, it's Bob."
In 2020, Sweetin addressed an audience at Penn State. She revealed how "Full House" impacted her while growing up. "The things that I remember the most about growing up on television were not the things that happened in front of the camera,"  she said. "But is really the family and the stuff that we built behind the scenes," she mused. Bob Saget was not only America's dad, he was Jodie Sweetin's too.