The Truth About Bob Saget's Relationship With John Stamos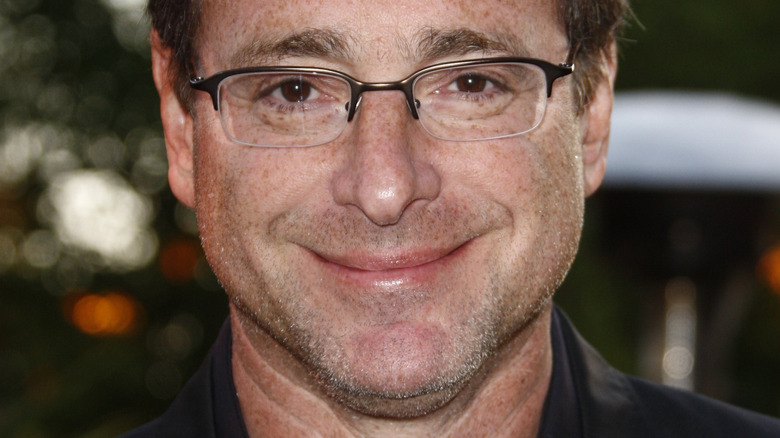 Joe Seer/Shutterstock
As news dropped that "America's Dad," comedian and actor Bob Saget tragically died in a Florida Ritz-Carlton hotel room, fans immediately had Saget's family and friends – including his former "Full House" co-stars — in mind.
Authorities confirmed Saget's death on Sunday via a tweet, claiming they were called to the hotel room earlier in the day and found the actor dead at the scene. TMZ was the first to report the sudden death of the 65-year-old comedian.
The actor's claim to fame is thanks to his years playing Danny Tanner, the single dad raising three girls in San Francisco that led "Full House" for eight seasons and 192 episodes, per Variety. From 1987 to 1995, Saget worked alongside major stars like Mary-Kate and Ashley Olsen, Candace Cameron Bure, and John Stamos to an audience of millions, quickly turning his television family into his real one.
"I am broken. I am gutted. I am in complete and utter shock," wrote Saget's former co-star, Stamos. "I will never ever have another friend like him. I love you so much Bobby." While on-screen Stamos and Saget played brother-in-law's raising D.J., Stephanie, and Michelle Tanner alongside their friend Joey Gladstone (played by Dave Coulier), off-screen the two developed a brotherly bond that lasted up until Saget's death.
John Stamos and Bob Saget had a decades-long friendship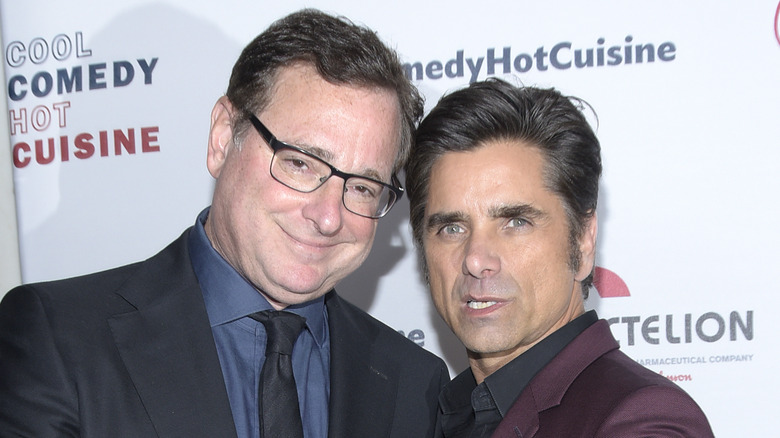 Michael Tullberg/Getty Images
Having been friends in Hollywood for over 30 years, it's no surprise how close the bond between John Stamos and Bob Saget became even long after the end of their hit 1990s sitcom, "Full House."
"What can you say about someone you've loved for so long and want to spend the rest of your life with?," began Saget back in 2019 in a caption on a photo of he and Stamos with their wives, according to People. "But enough about @JohnStamos — We are both so lucky to have married these wonderful beautiful women." That same year, Saget double downed on his feelings for Stamos in a heartfelt birthday post where the comedian called the "Big Shot" actor "the most wonderful brother anyone could wish for." Saget continued, "I am so proud to have you in my life for the past 75 years. Here's to another 75 my amazing brother. Love you, uh, duh...Oh, it's Bob."
By 2020, Saget revealed Stamos helped him prepare for his appearance on "The Masked Singer," thanking the actor for the years the duo spent performing together while filming "Full House."
"John and I have been in a band since 'Full House' and both of those songs [I performed on the show] I sang with John Stamos," Saget admitted to Us Weekly. "Usually, it's just a few guys jamming, but we love performing and then I love to hog the mic for four hours. So, John has really set me up for success."