The Head-Turning Thing Steve Harvey Just Said About His Comedy Career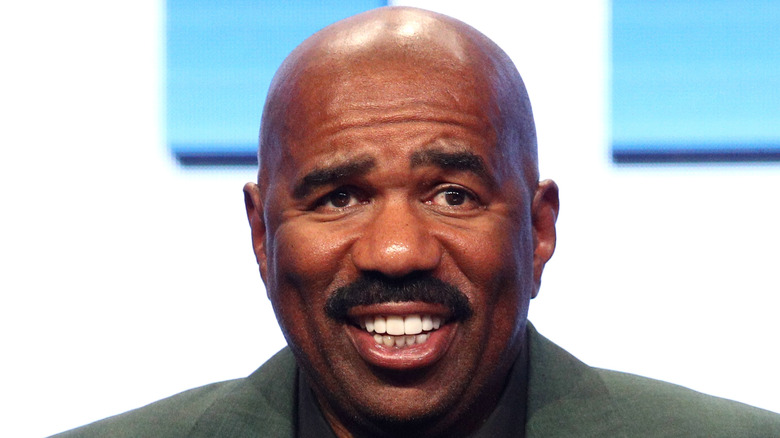 Frederick M. Brown/Getty Images
It's been a while since Steve Harvey retired from stand-up comedy. In 2012, he performed a sold-out show at the MGM Grand Garden Arena in Las Vegas, Nevada, as a farewell to everyone who has supported him for almost three decades. "I just want to thank everybody for 27 years of love and support and God willing I'll do 27 more, it just won't be at this," he said at the time, per The Huffington Post. "But I really just want to thank everyone!"
Harvey wasn't kidding when he said that he's willing to share his talents beyond stand-up for a few more decades. After conquering the stage, he went on to make a name for himself in television, radio, and film by hosting a slate of shows on the biggest networks. He currently hosts "Steve on Watch," "Family Feud" and its spin-offs, the Miss Universe competition, and just recently, he launched court comedy "Judge Steve Harvey."
Suffice to say, Harvey is now something of a multimedia juggernaut, but it doesn't mean that he's not missing the stage and his roots as a comedian. "I'm gonna be honest with you, man. I've been really seriously thinking about it," he told The Hollywood Reporter when asked if he'll ever do another stand-up show. "I got a special in me that's so funny."
But don't hold your breath. Per his recent statements, Harvey thinks that it's impossible for him to take the stage now.
Steve Harvey refuses to return to stand-up comedy due to cancel culture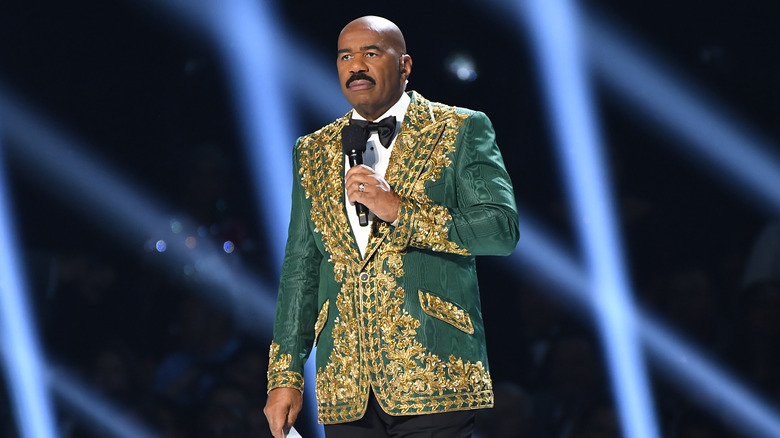 Paras Griffin/Getty Images
Steve Harvey thinks that people are easily offended these days. During the Television Critics Association press tour, he admitted that while he's interested in doing a comedy special just like his peers, he refuses to do so as "cancel culture" may damage his career.
"The only way I can do one more special is if it's at the end of my television career because it will end my television career," the host said, per Variety. "We're in the cancel culture now. No stand-up that is sponsor-driven can say anything he wants to."
He also said that too much political correctness is ruining the industry he once thrived in. "If I had tried to continue as a stand-up, there's no way I could maintain it. Political correctness has killed comedy. Every joke you tell now, it hurts somebody's feelings."
This isn't the first time that Harvey has spoken against cancel culture. In an interview with The Hollywood Reporter in 2018, he said that cancel culture has made it harder to succeed in comedy. "That's the one hesitancy I have with going back to stand-up. I'm in a sponsor-driven business, and they keep moving the line of political correctness," he said. "If I tell a joke, Procter & Gamble pulls. Once Procter & Gamble pulls, Mercedes gotta pull. Then Kool-Aid. That's an ugly place to be in."