The Special Meaning Behind Shiloh Jolie-Pitt's Name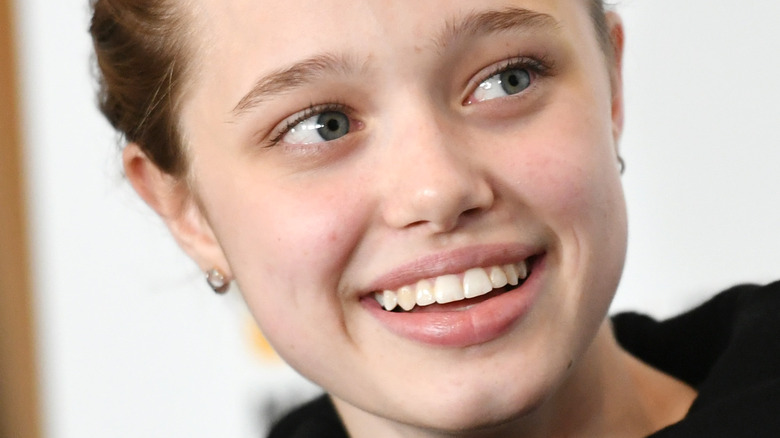 Jc Olivera/Getty Images
Shiloh Jolie-Pitt is perhaps just as much of a household name as her famous Hollywood parents, Brad Pitt and Angelina Jolie. While no one knows if Shiloh will follow her parents' footsteps with a career of her own in the entertainment industry, she has been accompanying her mother to red carpet appearances, per Us Weekly. What's more, Jolie has admitted that her daughter Shiloh has been quite influential when it comes to what movie projects she works on. In an interview with ET, Jolie explained that it was Shiloh who encouraged her to star in "The One and Only Ivan" after reading the book herself. She said, "Well, Shiloh years ago told me that she had read a book that she loved and she wanted me to read it. I read it on my own and then we looked at some of it together and talked about why she loved it."
And while Shiloh is a name that has become mainstream ever since Pitt and Jolie announced their daughter's birth back in 2006, a lot of people can't help but wonder how she got her name in the first place. Little do fans know there's a special meaning behind it.
How did Shiloh Jolie-Pitt get her name?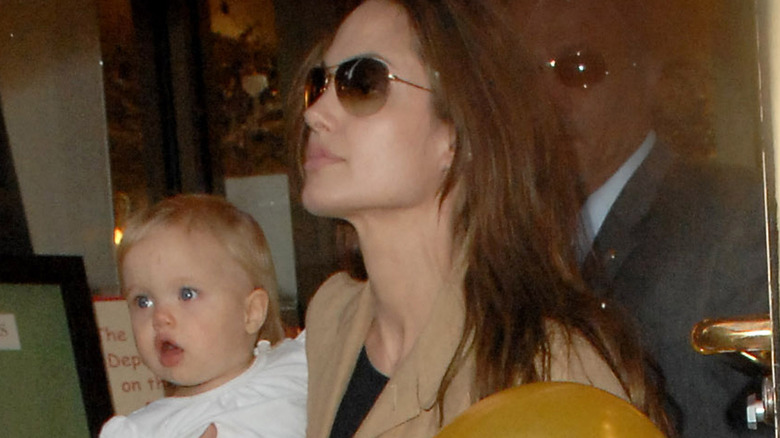 Alexander Tamargo/Getty Images
Brad Pitt and Angelina Jolie are not your typical parents, which shouldn't really surprise anyone. They aren't the kind of parents who flip through a baby name book until they find one that sticks. Instead, Jolie said that they chose the name Shiloh for their daughter because it had a significant meaning for her. "It was a name my parents almost named their first child — there was a miscarriage: Shiloh Baptist," she told Vanity Fair in 2008. "Because my father had been shooting in Georgia and that was the most southern name [my parents] could come up with. It's a name I always liked." Jolie admitted to liking the name so much she even used it as an alias. "I used to go under it in hotels: Shiloh Baptist. I'd gone under it when Brad called hotel rooms where I was staying."
And while Shiloh is a name that has a very special place in Jolie's heart, interestingly enough, it was a name that her daughter didn't want to be called, especially when Shiloh was much younger. The reason why is actually quite surprising.
Shiloh Jolie-Pitt wanted to change her name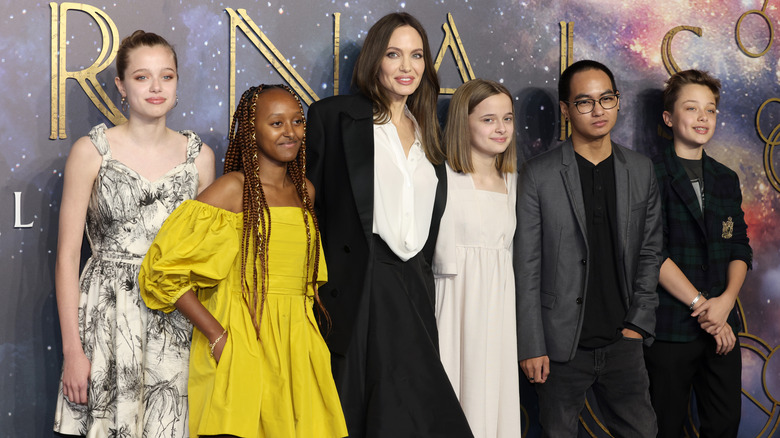 Tim P. Whitby/Getty Images
Back in 2008, Brad Pitt told Oprah Winfrey that his then-2-year-old daughter Shiloh Jolie-Pitt wanted to be called John. It wasn't because she didn't like her name, but mostly because she wanted to be more like her brothers, Maddox and Pax. Pitt explained, per People, "She only wants to be called John. John or Peter. So it's a Peter Pan thing." He continued, "So we've got to call her John. 'Shi, do you want ...' – 'John. I'm John.' And then I'll say, 'John, would you like some orange juice?' And she goes, 'No!'" Pitt seemed unbothered, though, saying, "So, you know, it's just that kind of stuff that's cute to parents, and it's probably really obnoxious to other people."
Two years later, Angelina Jolie also opened up about Shiloh's ever-changing style in an interview with Vanity Fair (via Today). She said that Shiloh, who was still a toddler at the time, was "like a little dude." She continued, "Shiloh, we feel, has Montenegro style. It's how people dress there. She likes tracksuits, she likes [regular] suits. She likes to dress like a boy. She wants to be a boy." While many parents may balk at their daughter's proclivity for masculinity, Jolie embraced it. "So we had to cut her hair. She likes to wear boys' everything. She thinks she's one of the brothers." Regardless of what her name is — whether it's Shiloh, Shiloh Baptist, or John — she's still pretty awesome in everyone's book.