Julia Fox Has Serious Change Of Heart About Her Ex-Husband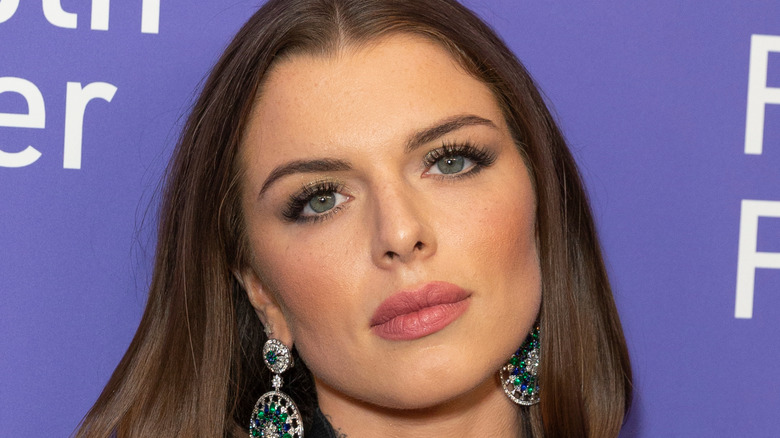 lev radin/Shutterstock
Julia Fox wants to make it clear that her ex-husband is nowhere near the "deadbeat alcoholic" she once claimed he was. The "Uncut Gems" actor is currently the talk of the town these days due to her involvement with Kanye West. On her podcast, she said that there's "all love" between them and that she's entertained by the theories that people are making about their relationship.
Now that she's under the spotlight, many fans are doing their digging to know more about the star. There's an increased interest in her former relationships, including her previous marriage with her ex-husband and baby daddy Peter Artemiev. Fans found out that in December, Fox took to Instagram stories to slam him, saying that he's not exactly a model father. "HAVE YOU SEEN THIS DEAD BEAT DAD? He can be found at most strip clubs, Lucien, Paul's bbg, Casablanca, the streets etc," she wrote (via The Cut). "TAKE CARE OF YOUR KIDS MEN!!! AND OTHER MEN, HOLD DEAD BEAT DADS ACCOUNTABLE!"
Fox undoubtedly left strong statements, but now she's backtracking on everything she's said and admitted that she was out of line.
Julia Fox is backtracking her previous statements about her ex-husband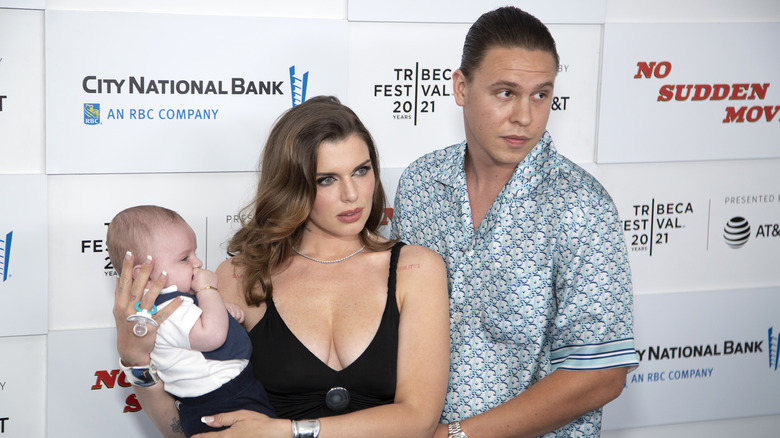 Santiago Felipe/Getty Images
Upon learning what Julia Fox had said about him, Peter Artemiev expressed his disappointment but didn't wish to respond. "I was saddened to learn of the utterly false statements made on social media by Julia Fox, my co-parent, who is clearly struggling," he told Page Six. "Out of respect for her privacy and to protect our child, I will not comment further."
Now that the drama made its way back to public consciousness again, Fox clarified that she only did it to force him to step up and be a better father to their kid. "I really just kind of want to clear the air. Because I obviously was not expecting all the publicity to come after I had come for my son's father online," she told The Cut. "My son's father and I had our issues and I wanted to scare him into being a better dad, but I went about it the wrong way. My son's dad loves his son more than anything in the world. He just has some issues that I shouldn't have made public."
After backtracking her statement, Fox clarified: "The overall message is that if ur in a toxic relationship. Get out of it cuz u never who know or what could be waiting on the other side."
On that other side, hor her, is Kanye West — and Fox has wasted no time in gushing about her time with him. "What's really exciting about him is that any idea can become a reality ... I love that," she said on her "Forbidden Fruits" podcast (via Billboard). "He's just such a doer. He's like, 'Do it now! Don't wait.'"