Larsa Pippen Clears The Air On Relationship With Kim Kardashian Today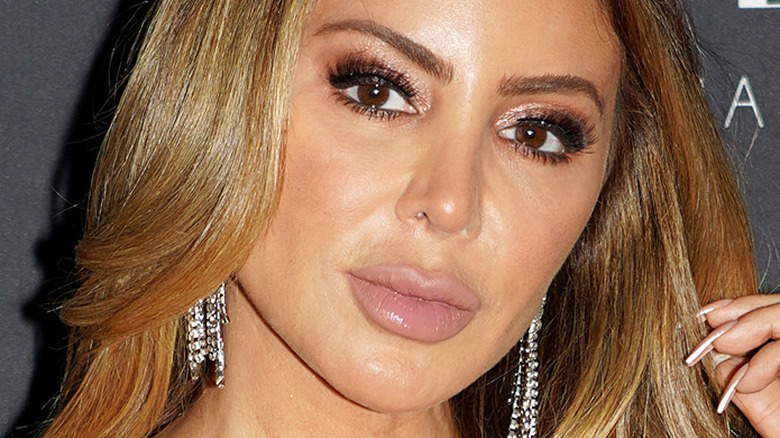 Romain Maurice/Getty Images
Over the years, Larsa Pippen has been incredibly close with the entire Kardashian clan and she regularly made appearances on their highly followed social media pages. The former wife of NBA star Scottie Pippen seemed to be close with all of the girls, but she definitely had the closest bonds with Kim and Kourtney Kardashian. Over the years, Kim and Kourt regularly made appearances on Larsa's social media feed, and the same was true the other way around. 
In October 2019, Larsa shared a selfie-style shot of herself and Kim on Instagram, as she wished her BFF the best on her birthday. "Happy bday boo bear!! I love you so much, we've been thru everything together," Larsa wrote. "You're my Bestie for life. The best is yet to come." Sweet, right? Larsa also shared a sweet birthday tribute the year prior. "Hbd boo you're an amazing friend, entrepreneur, and mom I'm so proud of you!!!! Love u till the end," she wrote. 
But the famous friends made headlines in 2020 after the entire Kardashian clan appeared to stop following Larsa on social media. A source told Entertainment Tonight that the Kardashian sisters and Larsa had grown apart. "The Kardashians felt Larsa wasn't bringing the best energy to their friendships and slowly drifted," the source revealed in July 2020. "No one has negative feelings toward one another, but they didn't see a reason to continue to stay close." 
Now, Larsa is setting the record straight on their current state of affairs. 
Larsa Pippen says she and Kim Kardashian are in 'a really good place'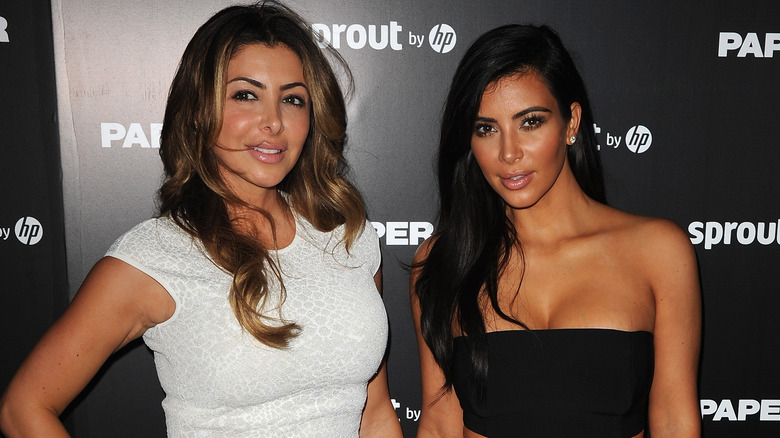 Larry Marano/Getty Images
Is the rift between Larsa Pippen and Kim Kardashian over? According to Larsa, things have been going a lot more smoothly for the former BFFs. "I feel like we're in a really good place. You know, I feel like there was a lot [of] miscommunication at the time," she told Us Weekly in an exclusive interview. "We've all apologized to each other. We're in a really good place."
Larsa, who made her return to "The Real Housewives of Miami" in Season 4, also opened up about Kim's highly publicized romance with "Saturday Night Live" star Pete Davidson. "You know what, I just want everyone to be happy, you know? If you're happy, I'm happy," she told E! Online while promoting the show. Earlier in the discussion, she also commented on the drama between herself and Kanye West, sharing there was a situation between them, for which Kanye eventually apologized.
In November, Larsa opened up about the incident on the Hollywood Raw Podcast after Kim stopped following her on Instagram. "If Kanye feels like him and Kim are better without me, then let them be without me. I'm OK with that," she said. The reality star added that Kanye was behind the whole ordeal. "He talks so much about me being this and that and this and that," she shared. "I just feel like Kanye was in a place where he really didn't trust anyone with Kim."
Luckily, the two seem to have patched things up since then.