The Real Meaning Behind The Weeknd's Starry Eyes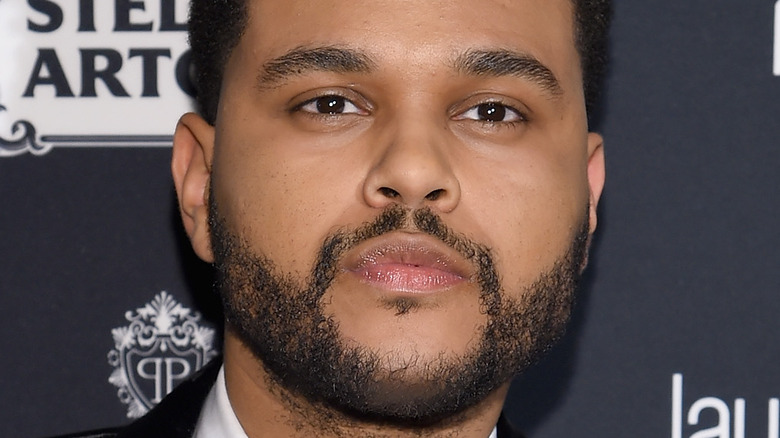 Dimitrios Kambouris/Getty Images
The Weeknd recently released his brand new album "Dawn FM" to much fanfare. Fans and critics alike have been raving about the 16-track masterpiece, with The Guardian calling it "a stunning display of absolute pop prowess" and The New York Times describing the process behind it as one that involves the "meticulousness of an engineer, the ego of a superstar and the scars of the deeply wounded."
The much-awaited project of the year has fans reeling. People can't stop gushing about the retro-inspired and disco tracks that will surely make their rounds on both the radio and TikTok in the coming year. "dawn fm getting so much better with every listen i'm so happy," one enthusiastic fan claimed. "the downside to Dawn FM being so good is we're in for about one to two more years of his pop boy contemporaries dropping s****y attempts to recreate its success," said another.
But as much as fans can't help but press replay on the songs, they're also simultaneously doing a bit of sleuthing to figure out the meaning behind these tunes. One song in particular, "Starry Eyes," got everyone thinking that it might just be about a famous celebrity that The Weeknd is rumored to be dating.
Starry Eyes may be about The Weeknd's rumored relationship with Angelina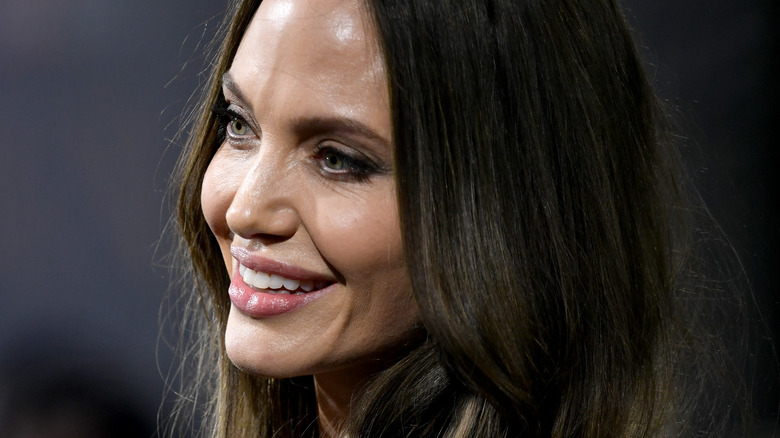 Gareth Cattermole/Getty Images
The Weeknd isn't one to keep his romantic relationships completely private, given how he's openly spoken about some of his exes like Bella Hadid and Selena Gomez. But it all changed when The Weeknd was spotted having dinner with Angelina Jolie on two separate occasions. Neither of them has admitted to being in a romantic relationship, but fans think that the song "Starry Eyes" may be a discreet confirmation.
"I only met you in my dreams before / When I was young and alone in the world / You were there when I needed someone / To call my girl," the song begins (via Genius), which may allude to the fact that Jolie was once The Weeknd's dream girl. "And now you're my reality / And I wanna feel you close /But you're defeated, baby / Broken, hurtin', sufferin' from a shattered soul," the track continued, and in these lines, the singer may be referring to Jolie's divorce with Brad Pitt.
It's worth noting that elsewhere in the album, specifically a song called "Here We Go Again," has fans speculating that the singer and actor are indeed an item. "My new girl, she's a movie star / I loved her right, make her scream like Neve Campbell," the lyrics read. With a handful of easter eggs supposedly about Jolie included in the album, it may only be a matter of time until we find out the real score between them.