Chloë Sevigny's Tribute To Jason Momoa Amid His Divorce Has Fans Asking One Question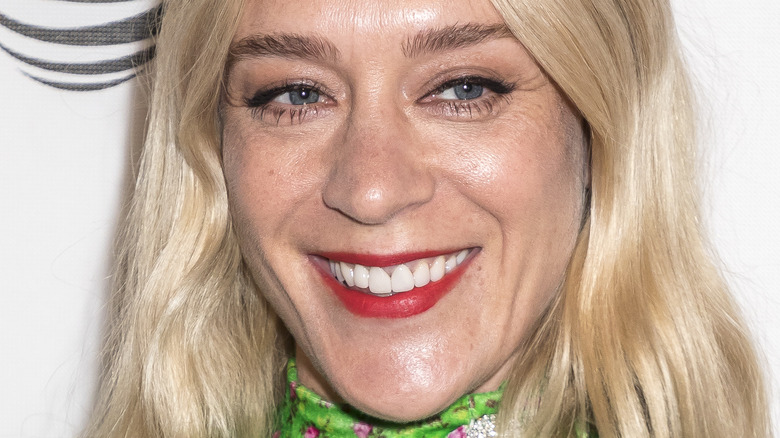 Sam Aronov/Shutterstock
The world has been grappling with the news that "Aquaman" himself, Jason Momoa, is officially on the market after the actor and his now estranged wife, Lisa Bonet. The twosome confirmed the somewhat surprising news on social media, sharing they were going their separate ways after five years of marriage.
In a pretty lengthy Instagram statement shared to Momoa's account, which has since been deleted, the couple confirmed that they had been "feeling and growing from the seismic shifts occurring" which resulted in them "parting ways in marriage" (via People). They added that they wanted to "go about our lives we may do so with dignity and honesty," adding, "The love between us carries on, evolving in ways it wishes to be known and lived. We free each other to be who we are learning to become..."
They added that they remained dedicated to their children, before signing off the message, "May Love Prevail J & L."
It's safe to say that there have been plenty of ladies (and gentlemen) ready to shoot their shot with both halves of this super-hot duo in the wake of the news — with even Emilia Clarke weighing in on the news — and now none other than Chloë Sevigny has everyone talking after a pretty thirsty tribute to the star...
Is Chloë Sevigny shooting her shot with Jason Momoa?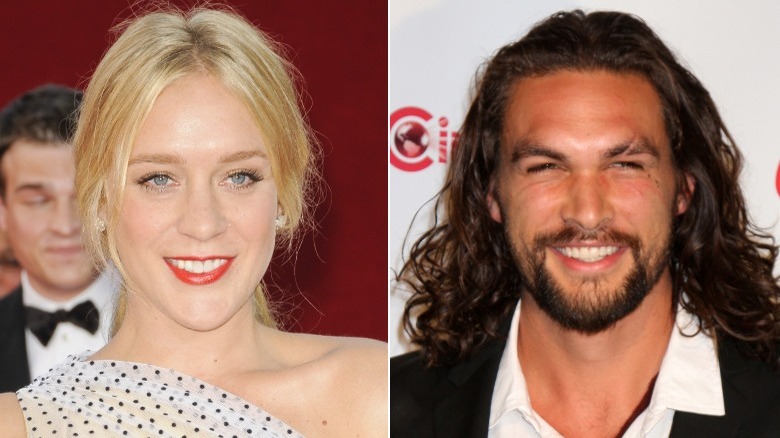 Everett Collection & Kathy Hutchins/Shutterstock
Chloë Sevigny got pretty candid about her feelings for Jason Momoa on Instagram in the wake of his divorce news, and it has everyone asking... is she shooting her shot? Sevigny married her husband, Croatian art gallery director Siniša Mačković, in 2020, but that didn't stop her from sharing a shirtless shot of Momoa to Instagram on January 16.
"Sometimes I [red heart emoji] actors," she captioned two photos of the actor which showed him shirtless in khaki shorts while riding a skateboard that featured a photo of her on when she was younger. "#jasonmomoa especially when they ride a @f******awesome board with my teen face on it, bed the mother of dragons, defend Timothée, date older women, are metal heads and all around seem like solid dudes," she added.
But was the married star really trying to get the newly single guy's attention? Well, plenty thought so in the comments section. "Yes babe shoot your shot!" one person wrote, while another questioned, "are you shooting your shot or have you already made the kill?"
Of course, Sevigny's post could well have had no intention behind it (because, hey, who doesn't love a bit of Momoa? And everyone's allowed to look, right?) and we know the star seems happily married. In May 2020, the two welcomed her first child, a son named Vanja, and Sevigny shared an adorable photo of them with their newborn on Instagram.