The Real Reason Lisa Bonet And Lenny Kravitz Got Divorced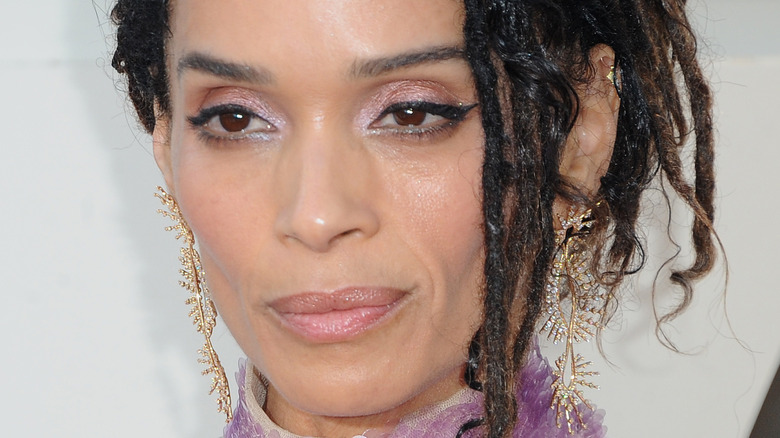 Tinseltown/Shutterstock
Once upon a time, Lisa Bonet and Lenny Kravitz were happily in love. The former couple had a whirlwind romance that started in the late '80s, and while they both maintain a healthy relationship as friends now, their union as an item was short-lived.
Kravitz and Bonet, who were a mainstay in the tabloids during their heyday, met in a backstage elevator at a New Edition concert. But their meet-cute wasn't as romantic as people thought it would be. "I kind of blew it, I choked," Kravitz told E! News in October 2020. "Well, I guess, you know, we went where we went, so I guess it was okay. When we met at the New Edition concert backstage, I was mesmerized and I mean, I did like her hair. It was beautiful."
Bonet clearly didn't think he blew it, as they eventually married in 1987 and welcomed daughter Zoë Kravitz one year later, though they eventually called it quits in 1991. Kravitz's song "It Ain't Over 'Til It's Over" was all about what they went through during their uncoupling. "I wrote that to my ex-wife [Lisa Bonet]. We were going through our break-off, which led to a divorce. We had our child and a great life together," the singer told Rolling Stone in October 2018. "We were sort of mirror images of each other... So it was a very difficult time." But what factors exactly played a part in the pair's eventual demise?
Lisa Bonet and Lenny Kravitz split because they were too young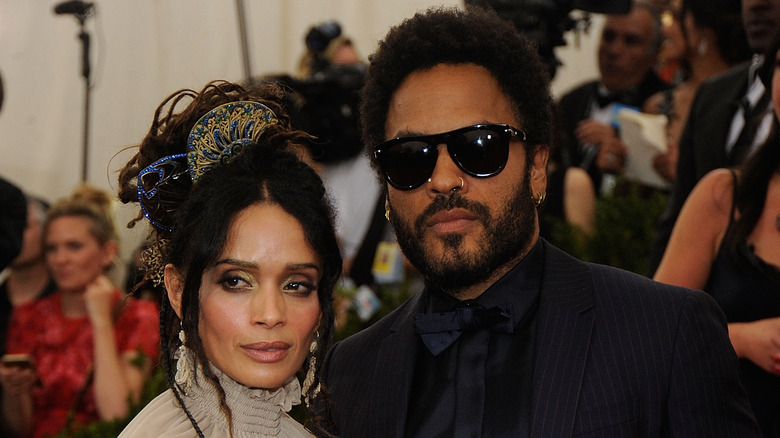 Rabbani And Solimene Photography/Getty Images
Lenny Kravitz can't deny how head over heels he was for Lisa Bonet when they were together. He even thinks that she is his soulmate. "She was like a female version of me. We were complete mirror images of each other. It was unbelievable," he told Rolling Stone in 1995, four years after they divorced. "Lisa was doing her 'Cosby Show',' and people called me Mr. Bonet, and I didn't care." Kravitz also mentioned how she became one of the biggest inspirations behind his work. "That woman inspired me so much. It was a magical time that she and I shared. I just opened up artistically... The woman is ridiculously creative."
But things turned sour when Kravitz went through a series of unfortunate events in his life. They eventually realized they were too young to be together. After all, they were only in their early 20s when they decided to tie the knot. "I had to take a break. I went through a lot of emotional things, a lot of deaths in my family," he told the art publication Flatt (via Glamour UK).
Kravitz also shared how heartbroken he was when they split. "I was in a tremendous amount of pain when we broke up, tremendous," he shared with Rolling Stone. "For, like, six months, I only slept for two hours a day, from 4 a.m. to 6 a.m. The rest of the time I was just up, like a zombie. I was floored. The album was my way of releasing it somehow."
Lisa Bonet and Lenny Kravitz remain friends to this day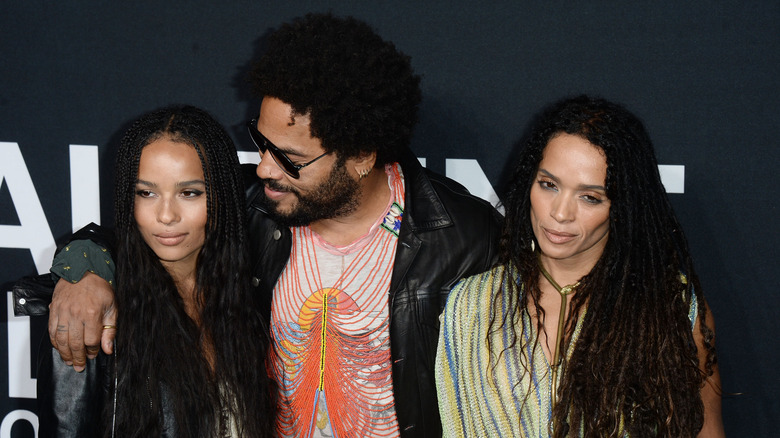 Matt Winkelmeyer/Getty Images
It's not easy being friends with your ex, but Lisa Bonet and Lenny Kravitz have managed to do it, in addition to having successfully co-parented Zoë. According to Kravitz, he's happy that he has maintained a happy and healthy relationship with his ex-wife and daughter — and even his ex-wife's former flame, actor Jason Momoa, to whom she was married for 4 years.
"We all love each other and we all support each other," Kravitz told Entertainment Tonight in October 2020. "We created such an exceptional human being. I'm so proud to be Zoë's dad and that God saw it fit for us to all experience each other. It's been the most beautiful gift." Kravitz even revealed that he considers Bonet one of his closest friends.
"Zoë's mom and I now are best friends," he said on as episode of "Oprah's Master Class" podcast. "When we're all together now — her man, her kids, Zoë, me — we're all together and we're one big, happy family. It's beautiful and it just shows you what can be done."